Giancarlo Perlas
September 23, 2023
In today's era of smart technology, the world is witnessing a transformative fusion of convenience and innovation. Homes are having intelligent functions, and cars are evolving to become more than just vehicles. Mercedes-Benz is at the forefront of this revolution with its MBUX Voice Assistant smart home integration.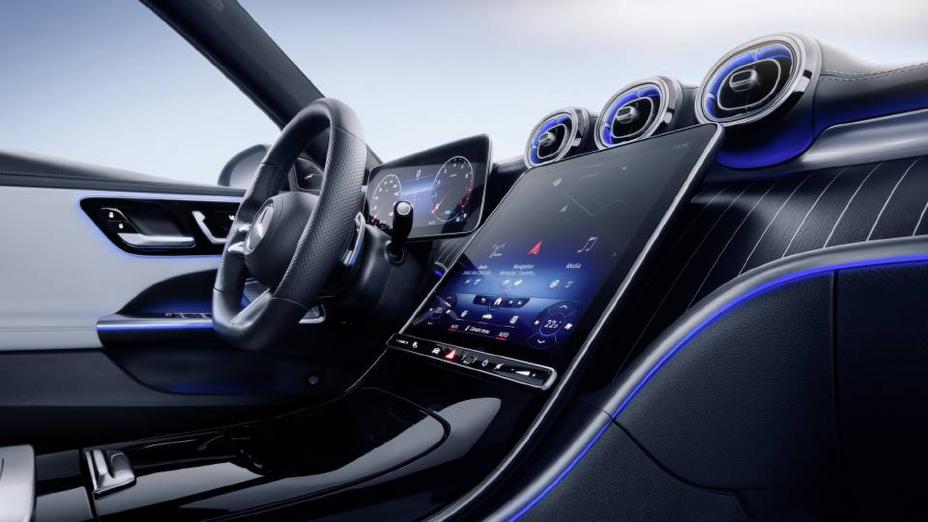 According to the latest press release of the three-pointed star marque, here's how the new feature of the MBUX Voice Assistant harmonizes with smart homes as well as how users can benefit from it.
The Power of Voice: MBUX Voice Assistant Unleashed
Imagine having a seamless conversation with your car, while effortlessly controlling your smart home devices. Mercedes-Benz has made this a reality with its MBUX Voice Assistant.
This cutting-edge technology allows drivers and passengers to interact with their vehicles and homes using natural language. No need to fumble with buttons or screens – simply speak your commands as you are instructing a person.
A Connected Ecosystem: Mercedes-Benz and Smart Home Devices
The MBUX Voice Assistant is not just a gimmick; it's a robust system that can interact with a wide range of smart home devices. It seamlessly integrates with popular brands like Philips Hue, Samsung SmartThings, TP-Link, and myQ by Chamberlain Group.
This means you can control your lights, plugs, thermostats, motion detectors, and even your garage door, all from the comfort of your Mercedes-Benz vehicle.
Setting up Your Smart Home Account
Getting started is a breeze. Mercedes-Benz offers a complimentary service to activate your smart home account, and it won't cost you a dime. No need for package upgrades or hidden fees.
You can link your smart home account to your MBUX profile with a simple voice command or through the Mercedes me connect mobile app. The sophisticated authentication mechanism ensures that only authorized users gain access to your smart home appliances.
Multi-Device Compatibility: A Game-Changer
One of the standout features of MBUX Voice Assistant's smart home integration is its ability to handle multiple devices simultaneously. For instance, you can ask your Mercedes-Benz, "Is everything okay at home?"
This triggers all your connected devices to report their statuses. The response could be as reassuring as, "All windows are closed, and the bedroom light is still on." It's like having a personal assistant for both your car and your home.
Enhanced Security and Peace of Mind
Home security is paramount, and Mercedes-Benz takes it seriously. With MBUX Voice Assistant, you can check your home's motion detectors from your vehicle. This added layer of security not only gives you peace of mind but also enhances your overall sense of safety
You can even turn off lights in your home remotely, a handy feature for those times when you rush out the door and forget to hit the switch.
Availability for All Mercedes-Benz Vehicles
Excitingly, the smart home function is available now in all Mercedes-Benz vehicles equipped with MBUX Voice Assistant. Whether you drive a sedan, SUV, or any other model in the three-pointed star lineup, you can tap into the power of this innovative technology if your car comes with the required standard equipment.