Giancarlo Perlas
August 9, 2023
Car enthusiasts and luxury SUV aficionados are abuzz with excitement as fresh spy shots of the facelifted Mercedes-Benz G-Class have emerged. These tantalizing snapshots offer a sneak peek into the refined design evolution of this iconic vehicle, hinting at subtle yet captivating changes that are bound to delight enthusiasts worldwide.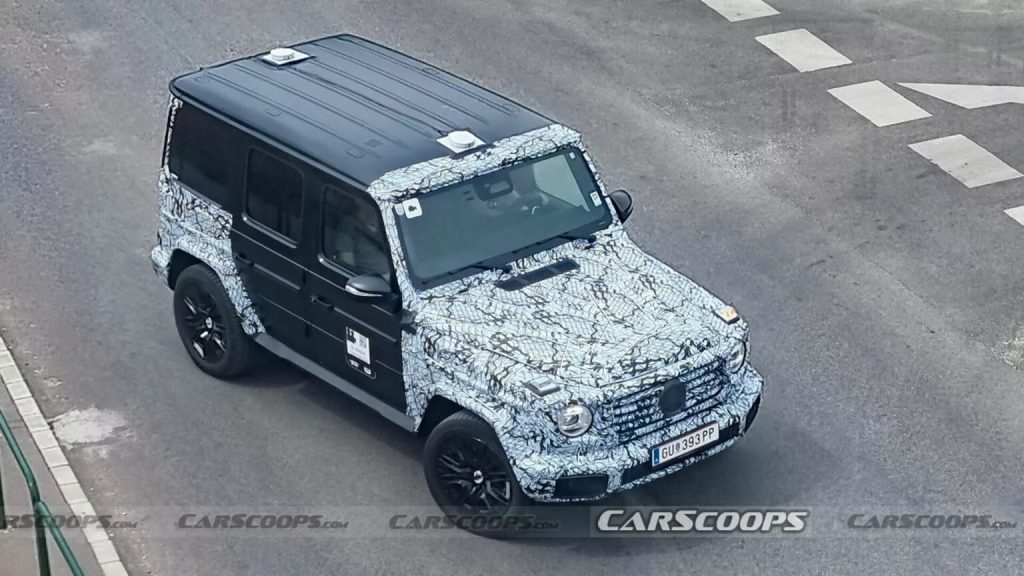 A Glimpse from Afar
In a recent sighting captured by vigilant CarScoops reader Dániel Balogh, a prototype of the facelifted G-Class was spotted undergoing rigorous testing. While the vehicle was shrouded in mystery, distant images reveal its unmistakable silhouette against the backdrop of anticipation.
Subtle Transformation, Timeless Appeal
While the G-Class maintains its signature exterior allure, whispers of a refreshed cabin and a revamped powertrain lineup are starting to stir the curiosity of car enthusiasts. The prototype, sans the distinctive blue camouflage associated with the EQG, signals potential deviations from the anticipated norm.
Design Elements
Distinctive design cues adorn the prototype, showcasing a lightly revised front bumper with updated air intakes, a new rear bumper boasting an integrated rearview camera, and the possibility of a reimagined grille. The allure of these changes lies in their ability to seamlessly integrate modernity while retaining the G-Class's timeless essence.
Cabin Refinement
The intrigue doesn't stop at the exterior. Inside, the spy shots reveal an EQG prototype donning a fresh steering wheel design, a reinvigorated center console, and updated switchgear. These interior updates suggest an elevated driving experience that harmoniously fuses innovation with familiarity.
Possible Powertrain
Exciting shifts are also anticipated beneath the hood. With the departure of the G500, attention turns to the Mercedes-AMG G63, which receives a Grand Edition in lieu of a Final Edition. This nuanced move keeps the spirit of V8 power alive, ensuring a thrilling performance for aficionados who revel in commanding the road.