Giancarlo Perlas
August 3, 2023
Spy shots of a test mule for the 2025 Mercedes-Benz GLA have surfaced, providing an exciting glimpse into the future of the popular crossover. Based on the latest images, the upcoming GLA appears to have ditched its plug-in hybrid setup in favor of a cutting-edge self-charging hybrid powertrain, developed in collaboration with Geely.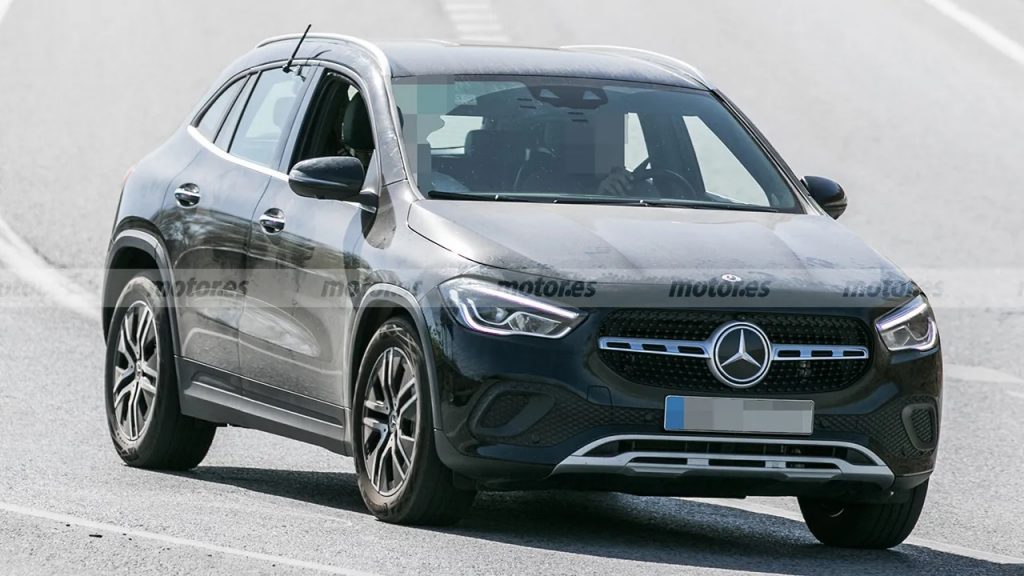 A Higher Stance and a Clue to Its Transformation
Intriguingly, the test mule's disguised exterior conceals more than just a new aesthetic. Observers have noted that the vehicle sits slightly higher than previous models, hinting at significant changes under the surface.
A closer inspection of the spy shots by Motor.es also reveals a battery pack situated beneath the car, pointing towards its eco-friendly ambitions.
A Green Shift: Ditching Gasoline and Diesel
Mercedes is purportedly making a bold move with the new GLA, intending to eliminate traditional gasoline and diesel variants entirely. According to insiders, the incoming GLA will exclusively offer the self-charging hybrid option.
The decision comes as automakers brace for the Euro 7 standard, set to take effect in the European Union by 2025. This stringent regulation has led Mercedes to embrace electrification fully, with plans to gradually retire internal combustion engine (ICE) models in the coming years.
The Electric Future: EQA Returns
As part of the brand's commitment to sustainable mobility, Mercedes plans to reintroduce the fully electric EQA model alongside the self-charging hybrid GLA. The EQA will form an integral part of the luxury automaker's lineup as they embark on a journey towards an all-electric future.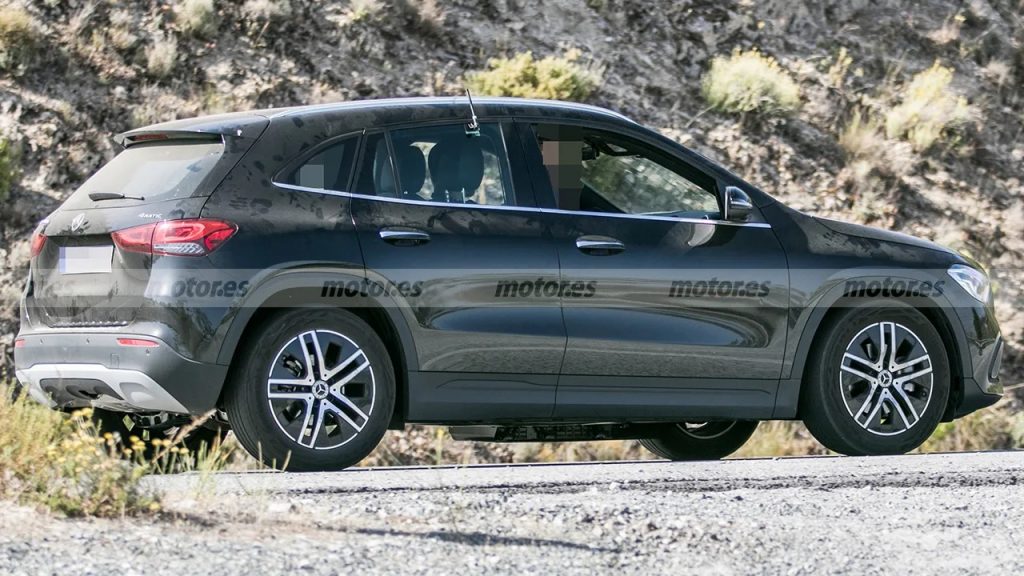 While specific details about the EQA's features remain under wraps, it is likely to showcase cutting-edge advancements in electric vehicle technology.
A Collaborative Effort for Innovation
In November 2020, Mercedes joined forces with Geely, a prominent Chinese automaker, to develop innovative hybrid powertrains. This partnership seeks to leverage the expertise of both companies and revolutionize the next wave of compact cars.
One of the likely beneficiaries of the alliance is the next-generation model of the GLA, as the new test mule hints.
A Glimpse into the Future
While the spy shots reveal an early test mule of the 2025 Mercedes-Benz GLA, the production model is not expected to hit the markets until later in 2024. The collaboration with Geely and the integration of self-charging hybrid technology signal its maker's dedication to staying ahead in the ever-evolving automotive landscape.
With the impending global shift towards greener transportation and its ESG commitments, Mercedes is committed to offering an all-electric lineup in Europe by 2030. The gradual transition from ICE models to hybrid and electric vehicles reflects the automaker's proactive approach to environmental sustainability and compliance with stringent emissions regulations.