Giancarlo Perlas
July 21, 2023
Car enthusiasts are in for a treat as spy photographers have captured intriguing glimpses of the next-generation Mercedes-Benz CLA during its covert testing phase. It should be noted that the facelifted model of the car was just revealed and is set to debut in 2024, so this definitely comes as an early surprise for fans. The spy shots offer important clues about the car's powertrain.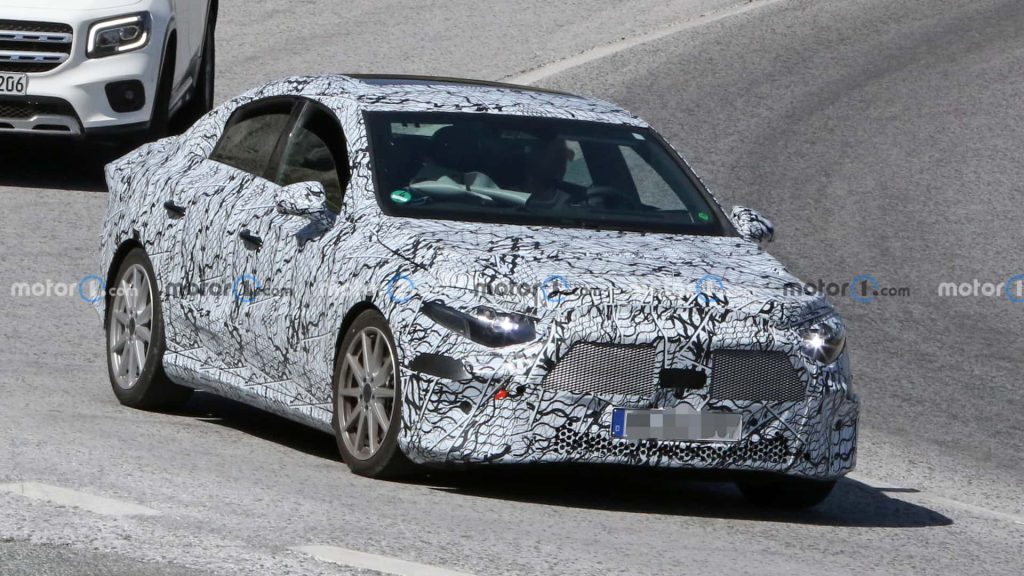 Internal Combustion Engine Confirmed
Despite speculation about the possibility of an all-electric EQA sedan version taking over the slot of the CLA, the spy shots unequivocally confirm that the upcoming CLA will continue to feature an internal combustion engine. According to Motor1, the heavily camouflaged test vehicle featured here was spotted in Spain, revealing some distinct characteristics that confirm its traditional powertrain setup.
Clues Uncovered by Keen-Eyed Spy Photographers
The spy photographers managed to discern crucial details about the next-gen CLA's powertrain. The absence of a visible charging door on the right side and the presence of a fuel door on the left side, reminiscent of the 2024 CLA, leaves no doubt about the continued use of an internal combustion engine.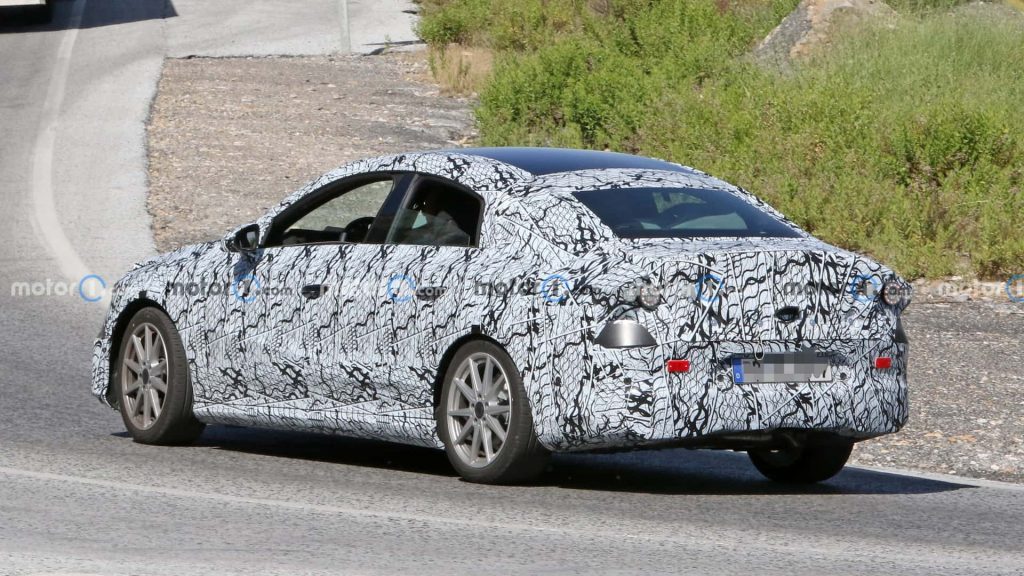 Moreover, a single exhaust pipe discreetly tucked beneath the rear fascia provides further evidence of the said setup.
Turbocharged 2.0-Liter Four-Cylinder with a Mild Hybrid System
While the spy shots do not reveal conclusive evidence of a plug-in hybrid variant, experts speculate that the next-gen CLA will likely be equipped with a familiar turbocharged 2.0-liter four-cylinder engine, complemented by a 48-volt mild hybrid system.
This powertrain arrangement will ensure an optimal balance between performance and efficiency, aligning with Mercedes' commitment to sustainable mobility.
Mercedes Modular Architecture (MMA) Platform
The upcoming CLA will ride on Mercedes' Modular Architecture (MMA) platform, designed to accommodate multiple powertrain options, including battery-electric, plug-in hybrid, and traditional combustion engines. While the spy shots have offered a glimpse of the combustion-powered version, there may be surprises in store with future iterations, making it an exciting time for fans eagerly awaiting the official unveiling.
Expected Launch
Despite the sneak peek into the upcoming next-gen Mercedes-Benz CLA, the facelifted version is expected to remain shrouded in secrecy for some time. With the recently refreshed 2024 CLA already making waves, the next-generation debut is likely to be well into the next year or beyond.
In the meantime, enthusiasts can revel in the anticipation of what this iconic luxury sedan has to offer in terms of design, technology, and performance.