Giancarlo Perlas
July 21, 2023
The Hungaroring circuit in Budapest witnessed a challenging start for Mercedes F1 during the Friday practice sessions, leaving Lewis Hamilton and George Russell with work to do overnight to improve their performance. As reported by Formula 1, the team's W14 car seemed to be struggling throughout the day, leaving both drivers searching for solutions.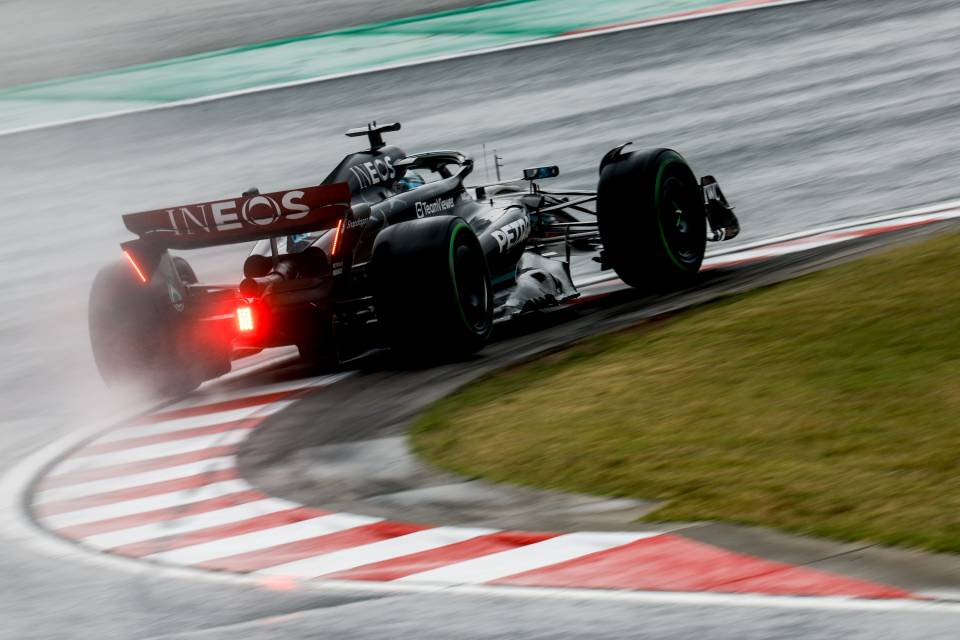 Rain-Hampered Start
Hamilton and Russell, as well as the rest of the team, were looking for a double-header at the upcoming Hungarian Grand Prix. However, the rain proved to be an obstacle during the opening practice session, hampering Hamilton's efforts as he was unable to set a time.
Russell managed to secure the fastest lap in FP1, displaying some promising signs for the team. But then again, the second hour was marred with frustration as he took the 20th place.
Hamilton's Struggles
In FP2, Hamilton could only manage 16th place, expressing concerns about the W14's performance. The British driver admitted that the car was "at its worst" during the session, but he remained optimistic about the potential for improvement, drawing comparisons to last year's turnaround.
Russell's Optimism
Despite a disappointing performance in the second session, Russell remained hopeful. The young driver explained that their tire strategy did not provide a true representation of their pace, as they focused on learning more about the car's behavior.
Hamilton and Russell Struggling with Grip
Russell pinpointed overall grip issues as a key challenge for the team. Both Hamilton and Russell felt that the tires were not operating within the optimal temperature range during low-fuel and high-fuel runs. Understanding this behavior will be crucial in devising the right strategy for qualifying and race day.
Looking Ahead
As the team heads into the weekend, Hamilton and Russell are determined to work on the car's setup to enhance performance. They remain confident that improvements can be made based on their previous experiences of turning around challenging Fridays.
With Saturday's qualifying session and Sunday's race yet to come, the Mercedes team is focusing on refining their approach and aiming for a stronger showing. Race enthusiasts are eagerly anticipating how the team will tackle the obstacles and showcase their true potential.