Giancarlo Perlas
June 7, 2023
In a stunning display of speed and precision, the Mercedes F1 team left their competitors in awe at the Spanish Grand Prix. Lewis Hamilton and George Russell showcased their incredible talent, piloting what seemed like a "rocket ship" on wheels. Their dominant performance at the Circuit de Catalunya-Barcelona left Lance Stroll and Aston Martin perplexed and struggling to keep up.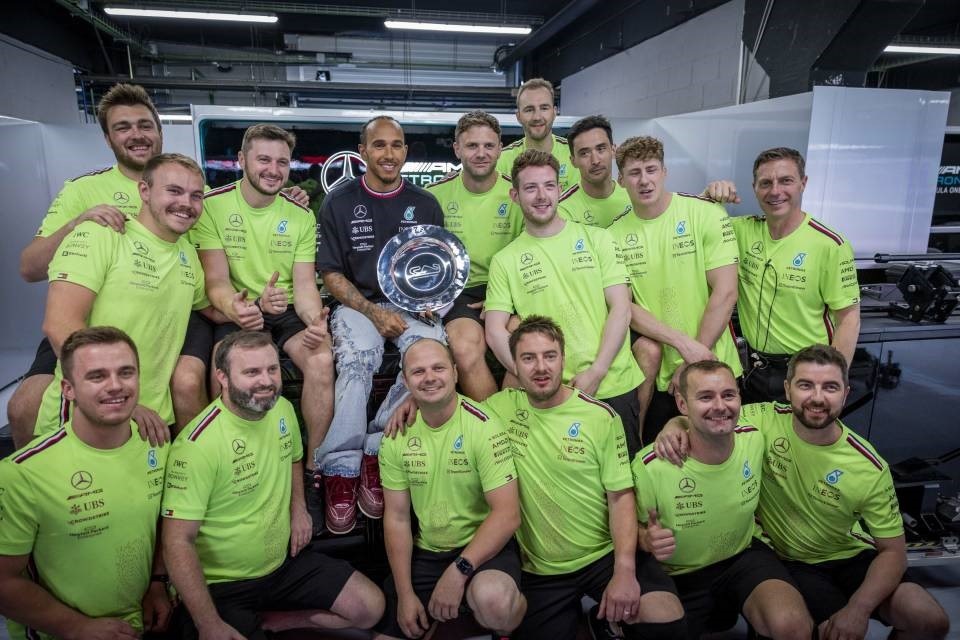 Unforeseen Speed Surpasses Expectations
The Mercedes F1 drivers shocked their rivals, including Stroll and Aston Martin, with their remarkable pace. Stroll, who had anticipated a close contest with Red Bull, was left dumbfounded by the sheer speed of the Mercedes cars.
The Aston Martin driver praised the W14, labeling it a "rocket ship" that he hadn't expected to encounter. The gap between Mercedes and the rest of the field was undeniable, pushing Stroll's team to question their own performance based on his accounts.
Aston Martin's Frustrations
Despite starting the race with a decent position, Stroll and Fernando Alonso of Aston Martin were unable to make significant progress. Stroll, who secured P6 in qualifying, hoped to overcome their starting position and compete for higher placements. However, the tire degradation on the Circuit de Catalunya-Barcelona track hampered their efforts. Stroll and Alonso found themselves unable to push for better positions, ending the race where they had started.
Unstoppable Force of Mercedes F1
Hamilton and Russell, the dynamic duo representing Mercedes F1, put on a show that left the entire grid in awe. Their cars were virtually untouchable, even for Red Bull's Sergio Perez. Their efforts were not enough to match the superior car and skill of Max Verstappen though.
The team accomplished a remarkable feat by securing a double podium finish, asserting their dominance in the 2023 season. Their flawless performance showcased the team's meticulous preparation and relentless pursuit of victory.