Giancarlo Perlas
May 5, 2023
Overlanding enthusiasts are in for a treat with Marceli Rogata's latest project: a hydrogen-powered Mercedes-Benz Unimog overlander concept with solar awnings. This innovative design showcases the artist's love for the outdoors, adventure, and exploration. It's a clear demonstration of what the future of the overlanding industry might bring.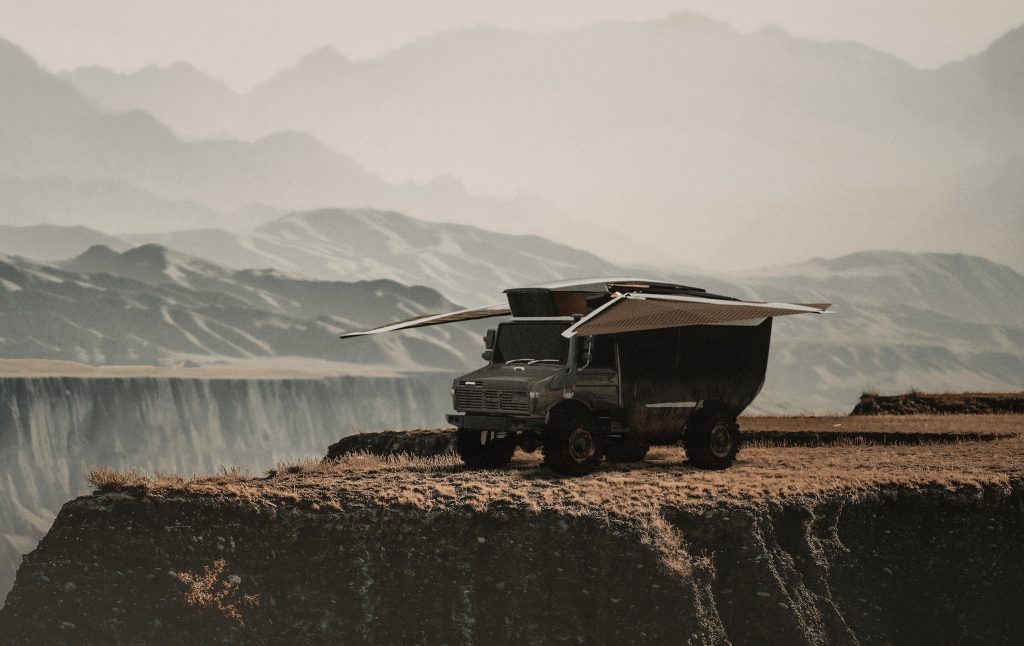 Hydrogen Generator and Massive Solar Array
Based on the details the author provided to Autoevolution, the Unimog overlander runs on hydrogen. It features a hydrogen generator that works in conjunction with a massive solar array on top.
When used together, this setup can produce all the power needed to tackle even the most challenging terrains and in energizing the amenities within the overlander. The solar awnings, which are integrated into the roof of the vehicle, deploy to capture the sun's rays and feed a massive battery array. This, along with an air-to-water generator, creates the basis for electrolysis, which is the process used to split water into hydrogen and oxygen.
Spacious Living Space
Apart from its futuristic drivetrain and power source, the Unimog overlander features a spacious and functional living space. The roof has expandable awnings and segments made of clear glass, allowing the occupants to observe the night sky and blend into their surroundings.
Inside, the rear offers a modular U-shaped dinette that transforms into a bed. The port side houses a galley block with hidden compartments for a cooktop and fridge, while the starboard has a lounge bed. Additionally, the cab-over space doubles as another bedroom or storage space, while underneath lies a shower on the galley side and a workspace on the opposite side. Moreover, storage bins and compartments for storing essential items are positioned on the edge of the Unimog.
Garage Space and Regen Braking
The Unimog overlander has a lift system that exposes the vehicle garage at the rear, tucking any vehicle or gear conveniently right underneath the modular dinette. The regen braking system generates electricity while the vehicle moves downhill with its 12-ton weight, providing a backup power source when the solar panels aren't functioning optimally.
Conclusion
Rogata's Mercedes Unimog overlander with solar awnings and hydrogen-powered drivetrain is a fascinating design that showcases the future of overlanding. While the technology might seem far-fetched for now, it is viable and could aid in off-grid adventures.
Although we may not see this exact concept on the road anytime soon, it's only a matter of time before we see similar machines in the wild.