Giancarlo Perlas
May 10, 2023
A new spy video of the next-generation Mercedes-Benz CLA saloon just surfaced, as it was recently caught during a winter testing in Scandinavia near the Arctic Circle. There are rumors that it may be introduced under a new moniker, but for the purpose of this article, we will keep on calling it the CLA in the meantime.
Platform Used by the Next-Gen Mercedes-Benz CLA
The prototype recently featured on CarSpyMedia shows a camouflaged prototype with the same proportions and outline as the current CLA. However, there are hints that it may be a full electric vehicle (EV), which is a trim that the present range does not offer.
The vehicle appears to be riding on the new Mercedes-Benz Modular Architecture (MMA) platform, specially designed for the three-pointed star marque's EVs. According to reports, this will be the first model to utilize the platform, which will be launched around the latter half of next year.
The spied prototype will fill in the void within the Mercedes hierarchy that will be left behind by the outgoing EQA and will be streamlined with the CLA. As such, the rumor mill has it that it will carry a new name. These are yet to be confirmed though.
Electric Performance of the Upcoming Mercedes-Benz CLA
According to Autocar, Mercedes confirmed that the MMA platform is designed to accommodate an 800-volt battery pack, which is capable of receiving up to 350 kilowatts of power when charging. This means that the CLA can be juiced up from 10 to 80 percent state of charge (SoC) in approximately 30 minutes using a high-power DC charger.
The same report also said that a long-range version of the CLA is also in the works. It uses a new silicon-anode battery sourced from Sila. Based on tests, it has an average energy consumption of less than 12 kWh per 62 miles.
Final Thoughts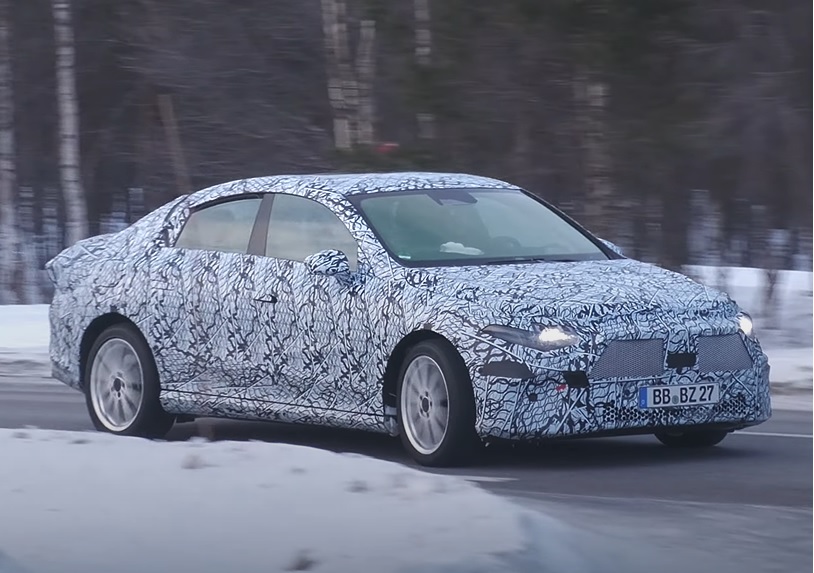 From what we have here, information about the next-gen Mercedes-Benz CLA is pretty scarce at the moment. We will definitely provide more updates about it as new details are made available from spy shots, industry experts, Mercedes insiders, and official announcements from the German automaker itself.