Giancarlo Perlas
May 21, 2023
As anticipation builds for the incoming Mercedes-Benz CLE range, a new spy video offers car enthusiasts an exciting glimpse into the highly anticipated replacement for the convertible models of the C-Class and E-Class. The camouflaged test car provides valuable insights into the CLE convertible's design, borrowing cues from the luxurious Mercedes-AMG SL while maintaining its own unique identity.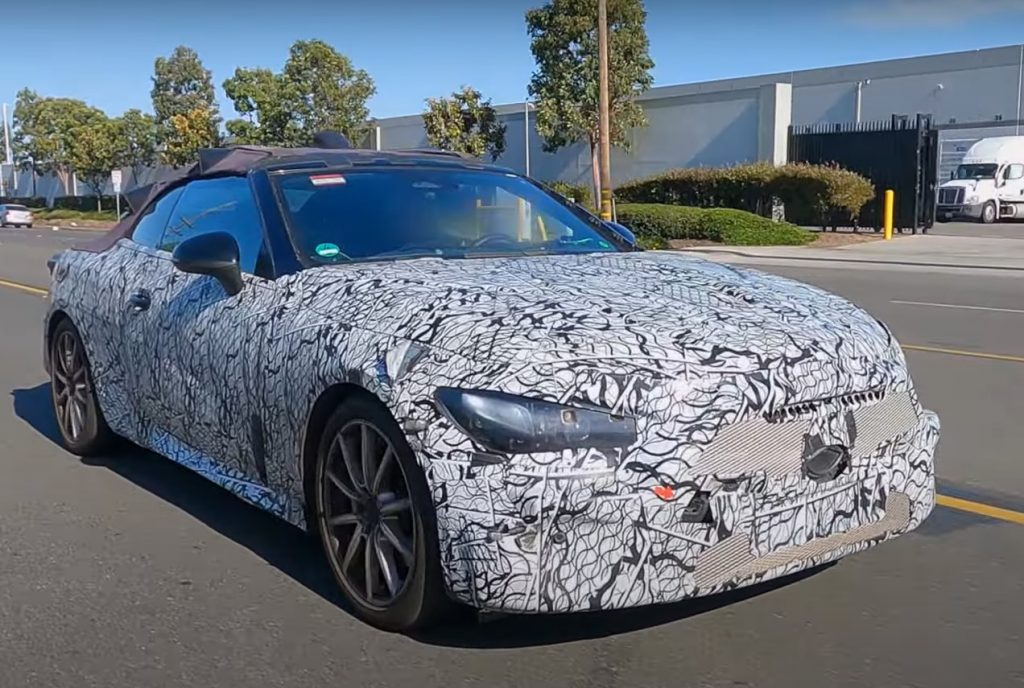 Exterior
Underneath its heavily covered front, the CLE convertible prototype showcases its sleek silhouette. The angled and swept-back headlights elegantly merge with the body lines, subtly emanating from the top of the grille. Although partially concealed by covers, a closer inspection of the subject of the spy video from KindelAuto reveals the headlights' true size and shape, hinting at a refined and modern aesthetic.
While this particular test vehicle appears to be an earlier prototype, it still provides valuable insights into the rear design of the CLE convertible. The placeholder taillights suggest that some elements are subject to change though.
Nevertheless, the camera captures the vehicle's rounded shape, emphasizing the graceful curve where the quarter panel meets the trunk. The lower fascia remains wrapped, leaving room for speculation about the presence of visible exhaust outlets and the possibility of different powertrain options.
Interior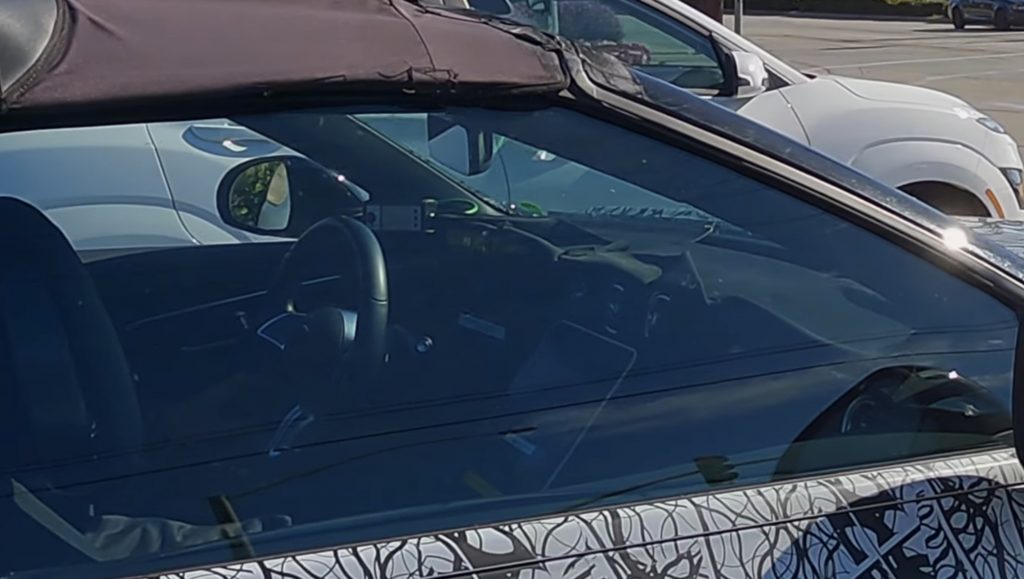 Additionally, the spy video grants us a glimpse into the cabin of the CLE convertible, revealing a carefully crafted interior that will also make its way to its coupe sibling. The large and angled center infotainment screen immediately catches the eye, accompanied by a trio of round climate vents placed above it.
Drawing inspiration from the current C-Class, the interior exudes a refined and modern ambiance. The driver's digital screen, also visible in the shots, hints at a sophisticated and tech-savvy driving experience.
Powertrain
When the CLE finally makes its debut, it is expected to feature turbocharged four-cylinder engines across the lineup of its convertible as well as coupe models. While details regarding power output remain scarce, performance enthusiasts can anticipate AMG variants that offer more exhilarating performance.
There are even rumors of a possible plug-in hybrid variant that could provide the highest output, catering to eco-conscious drivers seeking both power and efficiency.
Arrival
The spy video here offers only a sneak peek and it leaves us eagerly anticipating the official unveiling of the Mercedes-Benz CLE convertible as well as the coupe variants later this year, with production models expected to hit the market in 2024.