Giancarlo Perlas
May 28, 2023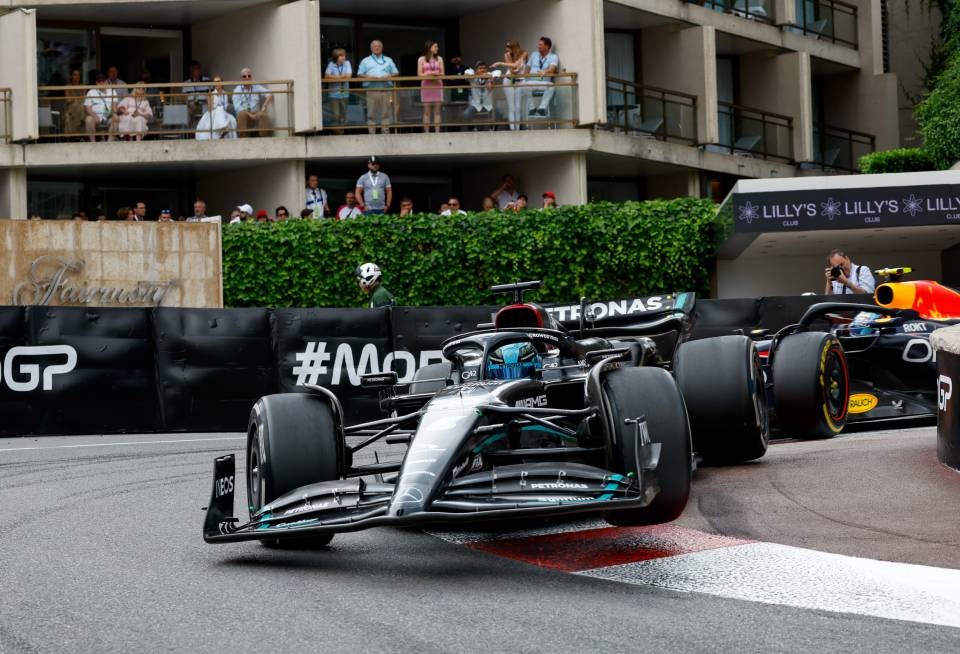 In a thrilling and action-packed 2023 Monaco Grand Prix, the Mercedes F1 drivers showcased their prowess on the iconic street circuit, securing a double points finish and closing the gap on their rivals in the Constructors' Championship. The team's strategic decision-making, skillful driving, and promising upgrades provided valuable insights into its performance at the Monaco GP.
Strategic Brilliance
Despite failing to land on the podium, Mercedes' strategists displayed their expertise by timing the switch to intermediate tires precisely, capitalizing on the rain-soaked track. This tactical move propelled Lewis Hamilton and George Russell ahead of most of their competitors, enabling them to secure fourth and fifth positions, respectively.
Lewis Hamilton's Resilience
Despite facing challenges in the race, Hamilton demonstrated his unwavering determination. Starting from a challenging position, he maneuvered skillfully and relentlessly pursued Esteban Ocon's Alpine, finishing the race in an impressive fourth place.
The seven-time champ's consistent performance and ability to adapt to changing conditions showcased his exceptional driving skills.
George Russell's Bitter-Sweet Moment
Russell showcased glimpses of brilliance in Monaco, driving a solid first stint that positioned him for success. However, a small mistake on his out-lap led to an unfortunate incident with Sergio Perez, resulting in a five-second penalty.
Despite this setback, Russell's potential was evident, and he gained crucial insights for future races.
Insights from the Monaco GP
The Monaco GP concluded with Red Bull's Max Verstappen securing the win. The defending champion was trailed by Aston Martin's Fernando Alonso and Alpine's Esteban Ocon in the second and third places, respectively.
While Monaco's unique nature limits the circuit's ability to serve as a precise performance indicator, the race provided important insights for Mercedes F1. The challenging bumps and stiff track conditions tested the upgraded car's capabilities, and the team gained valuable information about its performance.
The next race in Barcelona promises to be a more accurate assessment of their package.
Toto Wolff's Assessment
Team Principal & CEO Toto Wolff commended the team's solid performance and strategic decision-making in Monaco. He acknowledged the strategists' precision in tire selection and praised Hamilton's composure during challenging moments.
The Mercedes F1 boss also encouraged Russell, emphasizing the team's recognition of his overall potential and the lessons learned from his Monaco experience.
Final Thoughts on Mercedes F1's Performance at the 2023 Monaco GP
Mercedes F1's double points finish in the Monaco GP showcased its drivers' ability to overcome obstacles and secure valuable championship points. The strategic brilliance, resilience, and promising insights gained from this race highlight their determination to stay at the forefront of Formula 1.
As they eagerly anticipate the upcoming race in Barcelona, the team remains committed to continuous improvement and fierce competition against their rivals.