Giancarlo Perlas
May 16, 2023
Mercedes-Benz Vans is propelling the future of electric mobility with its cutting-edge VAN.EA platform. This modular and scalable architecture is purpose-built for electric vehicles (EVs), marking a significant step toward a fully electric future. By streamlining its product portfolio and focusing on efficiency, the three-pointed star marque aims to lead the way in electric vehicle innovation.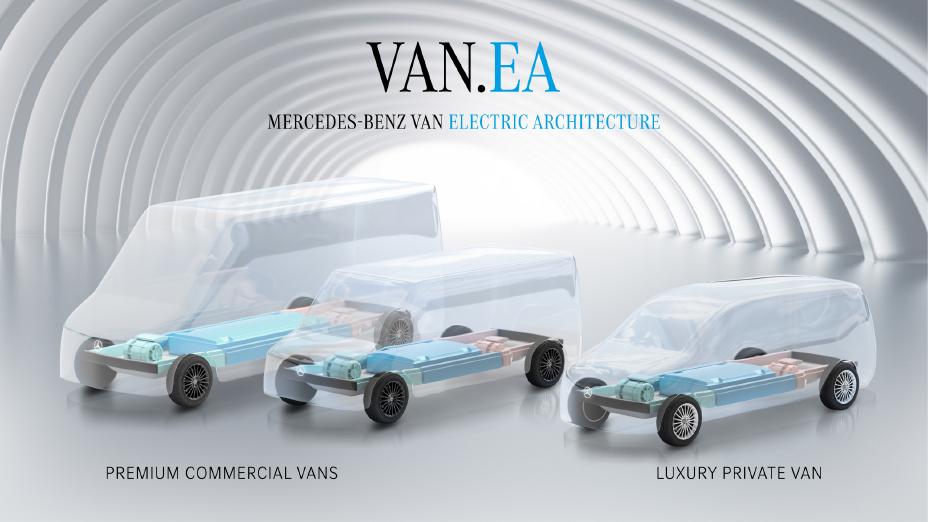 Streamlining Complexity for Enhanced Synergies
With the VAN.EA platform, Mercedes Vans is revolutionizing the design and production of electric vans according to MBUSA. By consolidating their midsize and large vans into a single architecture, the company plans to reduce complexity and enhance synergies, resulting in significant economies of scale.
This streamlined approach enables Mercedes to offer a wide range of electric vans that cater to the unique needs of both private and commercial customers.
Electric Performance and Efficiency
The VAN.EA platform prioritizes efficiency and performance in every aspect of the vehicle. From aerodynamics to drivetrain, tires, and chassis, each component is optimized to achieve a high range and optimal battery capacity.
By carefully considering vehicle weight and costs, Mercedes ensures that its electric vans deliver exceptional performance while minimizing environmental impact.
Versatility and Differentiation
Mercedes Vans recognizes the diverse requirements of its customers. The VAN.EA platform offers three distinct modules that allow for clear differentiation between private luxury vans and premium commercial vans.
Whether customers seek a luxurious private van or a versatile commercial vehicle, the VAN.EA platform provides the flexibility to meet their individual needs.
VAN.EA Platform: Driving the Electric Revolution
Mercedes Vans is committed to being a frontrunner in electric mobility. The company aims to achieve an electric vehicle market share of up to 20% by 2026 and more than 50% by 2030.
This ambitious target aligns with their strategy to reduce CO2 emissions and promote sustainable practices throughout the entire lifecycle of their vans.
Expanding Market Reach
The VAN.EA platform opens up new opportunities for Mercedes Vans in key markets worldwide. In the United States, the company plans to introduce luxury midsize vans, catering to sophisticated customers who value comfort and style.
Additionally, Mercedes Vans aims to address the growing demand for electric RVs with a new model line of fully electric midsize and large camper vans.
Production Network and Sustainability
To support its electric vehicle ambitions, Mercedes Vans is reorganizing its global production network. The first pure electric Light Commercial Vehicles (eLCV) plant in Jawor, Poland, will set new standards for productivity, lean operations, and sustainability.
The company aims to cover 100% of its plants' energy needs with renewable sources, including photovoltaics, wind power, and geothermal energy, ensuring a net carbon-neutral production process.
Final Thoughts About the VAN.EA Platform
Mercedes-Benz Vans' VAN.EA platform represents a bold leap towards a fully electric future. By harnessing the power of modular and scalable architecture, the company is streamlining its product portfolio, driving efficiency, and maximizing synergies.
With an unwavering commitment to sustainability, the Vans division of the German automaker is poised to lead the way in electric mobility and shape the future of the van industry.