Giancarlo Perlas
May 28, 2023
Mercedes-Benz is making significant strides towards its commitment to renewable energy with the development of a new wind farm. The company has partnered with energy park developer UKA to erect approximately 20 wind turbines at its test track in Papenburg, northern Germany. This ambitious project, set to begin construction in the coming year, aims to cover around 20 percent of Mercedes-Benz Group AG's annual electricity requirements in Germany by 2026.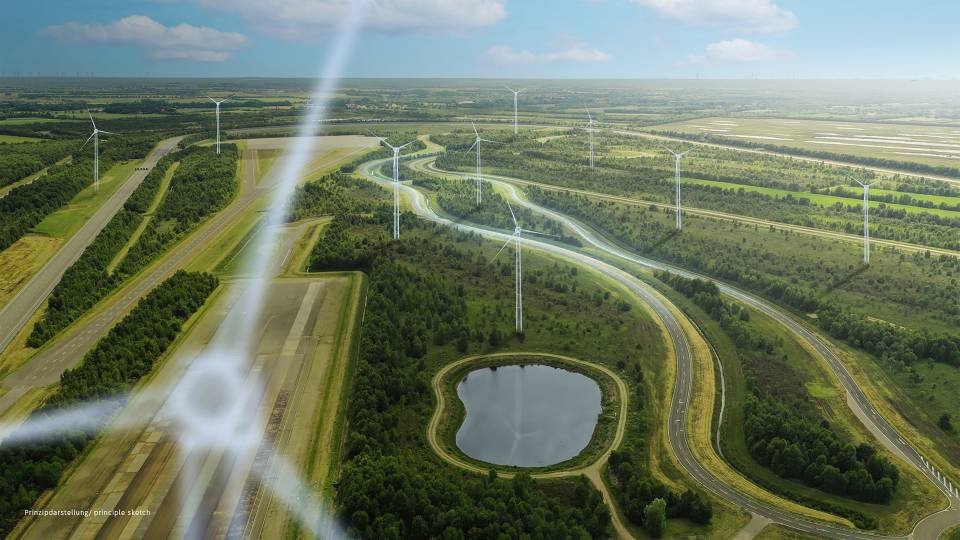 The Vision of Mercedes-Benz in Driving Sustainability
With a vision to operate its global production network entirely on renewable energy by 2039, Mercedes is taking proactive steps to reduce CO? emissions based on its recent press release. The wind farm project in Papenburg is a significant milestone in the company's commitment to a sustainable future.
By expanding its green power portfolio, the brand is actively supporting the growth of onshore wind energy in Germany.
Harnessing the Power of Wind: A Collaborative Effort
The partnership between Mercedes and UKA signifies a long-term cooperation aimed at promoting clean and affordable electricity generation in Germany. The wind farm, with a planned capacity of over 120 MW, will make a substantial contribution to meeting the energy needs of the Mercedes-Benz Group.
Subject to the necessary regulatory approvals, construction of the wind turbines is expected to commence next year, with the wind farm projected to become operational in 2026.
A Landmark Project at Papenburg Test Track
The Papenburg test track, spanning approximately 800 hectares, has been a vital component of Mercedes' research and development activities for over two decades. By incorporating a wind farm into this expansive area, the company is further diversifying its sustainable energy initiatives.
Close collaboration with local authorities and stakeholders ensures that the wind farm project aligns with ecological sustainability principles and benefits the surrounding community.
Towards a Greener Future
Mercedes' dedication to reducing CO? emissions extends beyond the wind farm project. The company is actively embracing various strategies, including the electrification of its vehicle fleet, charging vehicles with green electricity, improving battery technology, and prioritizing the use of recycled materials and renewable energies in production.
With a target to operate all its production plants worldwide with renewable energy and zero CO? emissions by 2039, the automaker is paving the way for a greener automotive industry.
Final Thoughts on the Mercedes-Benz Wind Farm Plan
Mercedes-Benz's investment in a wind farm at its Papenburg test track demonstrates the company's unwavering commitment to sustainability. By harnessing the power of wind, the luxury car maker is not only reducing its environmental footprint but also leading the way towards a future powered by renewable energy sources.