Giancarlo Perlas
May 17, 2023
As with his previous contract negotiations, Lewis Hamilton is once again entangled in a tough negotiation with Mercedes-AMG F1 team boss Toto Wolff. The partnership that brought the team eight consecutive Constructors' titles and saw Hamilton become a seven-time World Champion is now facing new challenges. With the dominance of the past waning slightly, the two must navigate the uncomfortable territory of discussing finances and the future of their partnership.
Navigating Awkward Conversations
In a recent interview with ESPN, Toto Wolff admitted to the discomfort that arises when discussing money with a close friend. He confessed about being torn between wanting the best for Hamilton and ensuring that the team gets the best out of the agreement.
Both Hamilton and Wolff recognize the sensitive nature of these discussions and have sought the assistance of Hamilton's manager, Penni Thow, to facilitate the negotiations.
The Feeling is Mutual Between Lewis Hamilton and Toto Wolff
Hamilton echoed Wolff's sentiments according to FanNation. Similarly, he emphasized the difficulty of separating the emotional bond they share from the business decisions they must make.
However, the Mercedes F1 driver reassured the press that they have always been honest with each other and have never engaged in behind-the-scenes maneuvers to gain leverage. Their strong friendship has allowed them to strike a balance between their personal relationship and their business interests, enabling them to make sound decisions.
Contract Progress and Future Outlook
While rumors have circulated linking Hamilton to other teams, the focus remains on finalizing his contract with Mercedes. Hamilton expressed confidence in the negotiation process, stating that neither he nor Wolff feel pressured to rush into a decision. They have been open and transparent with each other, always prioritizing what is best for both of them from a business perspective.
The Unveiling of the Upgraded W14 Challenger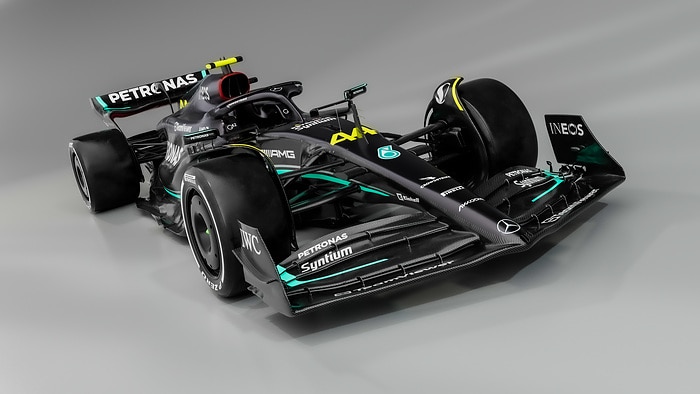 Amidst the ongoing contract negotiations, Hamilton and Wolff eagerly anticipate the unveiling of the highly modified W14 challenger. The duo hopes that the new car will reinvigorate their winning ways and help them reclaim their position at the top of the Formula 1 grid.
The upgrades are supposed to be unveiled and brought on track at the Emilia Romagna Grand Prix, but the recent flooding in Italy has temporarily put everything on hold at the moment.
As of this writing, the rescheduling of the race in Imola is yet to be determined.
Final Thoughts on the Ongoing Negotiations Between Lewis Hamilton and Toto Wolff
Lewis Hamilton and Toto Wolff find themselves in a delicate position as they negotiate their contract amidst changing times for Mercedes. The awkwardness of discussing financial matters between friends is a challenge they must navigate, but their commitment to open communication and their shared goal of achieving success will guide them through the process.
As they eagerly await the unveiling of the modified W14 challenger, Hamilton and Wolff remain focused on their long-standing partnership and their determination to return to their winning ways on the F1 circuit.