Giancarlo Perlas
May 20, 2023
The GetSpeed Performance racing team is set to make a bold statement at the Nürburgring 24 (N24) event with its awe-inspiring livery on the Mercedes-AMG GT3. The team revealed the striking design, dubbed the "Beast of the Green Hell," at the Nürburgring circuit. This pays tribute to the iconic German track known as the "Green Hell."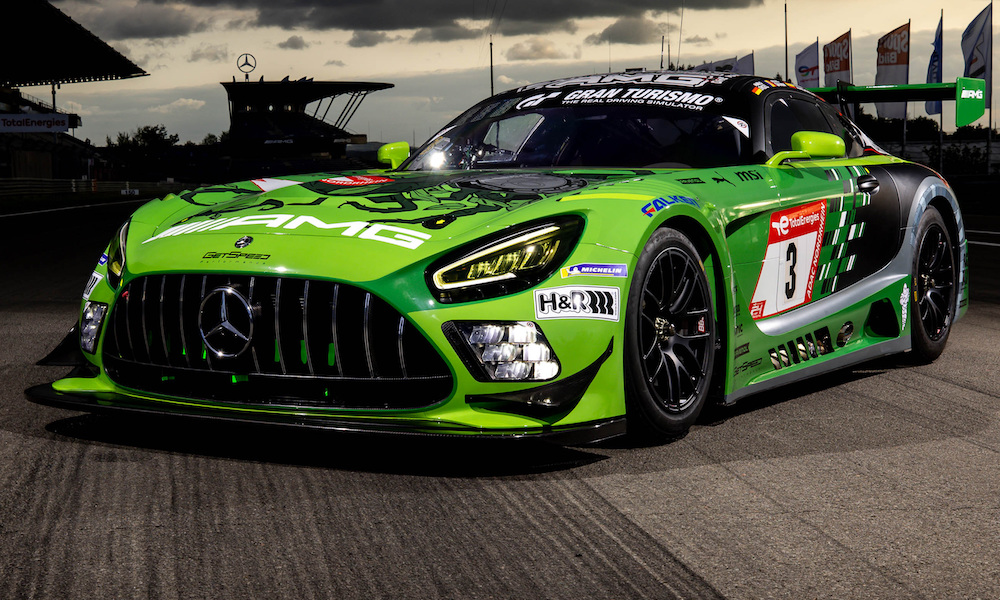 Designed by the talented artist Andrew Myrto, the livery combines shades of green and black, capturing the spirit and essence of the legendary Nürburgring endurance circuit. This captivating artwork will grace the No. 3 Mercedes-AMG GT3 Evo entry of the team at the endurance event on May 20-21, 2023.
GetSpeed Performance, hailing from Meuspath, a village adjacent to the Dottinger Hohe straight, has deep roots in the Nordschleife. The team has experienced remarkable success over the past decade, and its connection with Mercedes-AMG has only grown stronger since 2019.
Team manager Adam Osieka expressed his deep sense of satisfaction in showcasing this exceptional design in an interview, emphasizing the team's strong connection to the Nürburgring circuit. He highlighted how their initial triumphs a decade ago in the legendary "Green Hell" have brought them full circle, solidifying their enduring partnership with Mercedes-AMG.
Final Thoughts
The Nürburgring, often referred to as the "Green Hell," has earned its moniker due to its challenging and unforgiving nature. The circuit, nestled amidst the lush greenery of the Eifel Forest in Germany, features a daunting combination of treacherous corners, elevation changes, and long straights. Its demanding layout has posed a formidable challenge to drivers for decades, earning a reputation as one of the most demanding and thrilling racetracks in the world.
In this context, the livery on the Mercedes-AMG GT3 seamlessly integrates with the circuit's theme. With its eye-catching green and black design, the car pays homage to the legendary circuit's nickname. The livery captures the essence of the Nürburgring's wild and untamed spirit, reflecting the team's determination to conquer the formidable challenges that lie ahead on the hallowed tarmac.
Win or lose, as the car roars through the twists and turns of the "Green Hell" during the N24, it serves as a powerful symbol of the team's commitment, skill, and relentless pursuit of victory in one of motorsport's most iconic races.