Giancarlo Perlas
May 28, 2023
Carlex Design, a renowned automotive tuning company, has introduced an exquisite upgrade package for the Mercedes-Benz GLE Coupe, offering a comprehensive overhaul of both the interior and exterior. This exclusive tuning option allows owners to personalize their vehicles to an unprecedented level of luxury and style. With meticulous attention to detail and high-quality craftsmanship, the specialist aims to elevate the driving experience for those seeking a unique touch of opulence without any modifications to their stock engines.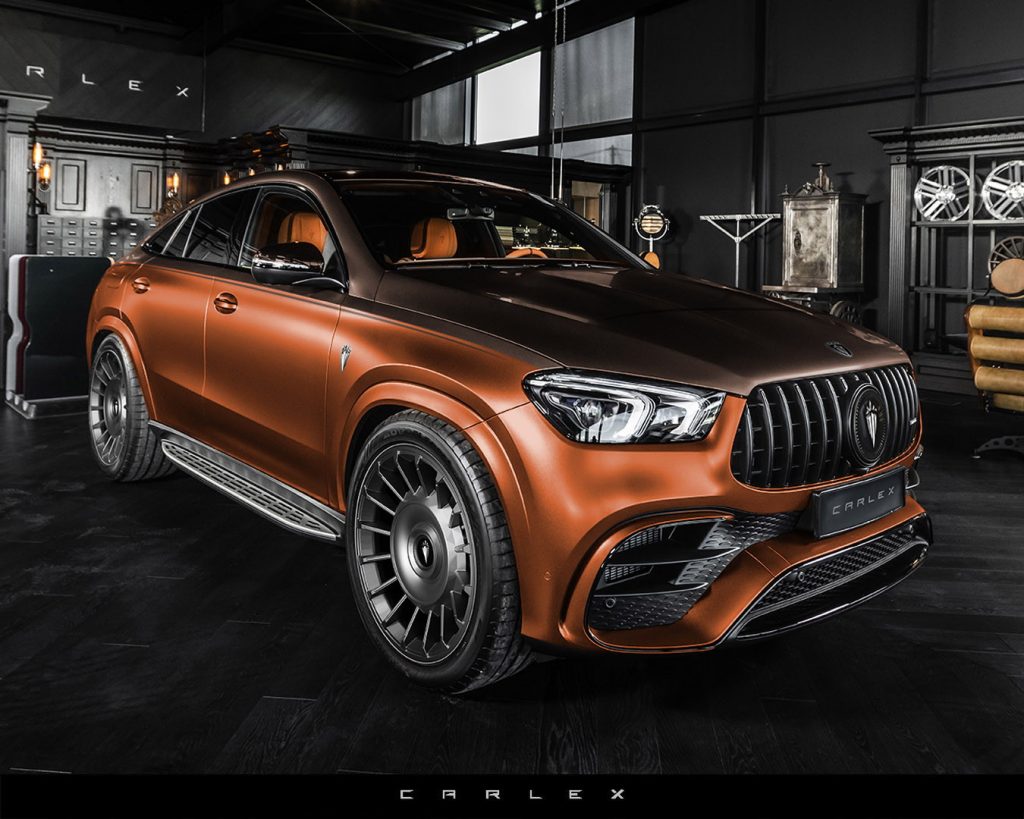 Exterior Upgrades
Carlex's tuning package focuses primarily on enhancing the SUV's aesthetics, starting with a refined two-tone paint scheme based on its Instagram post. The body is elegantly repainted with a combination of rich dark brown and light brown, separated by a sleek pinstripe.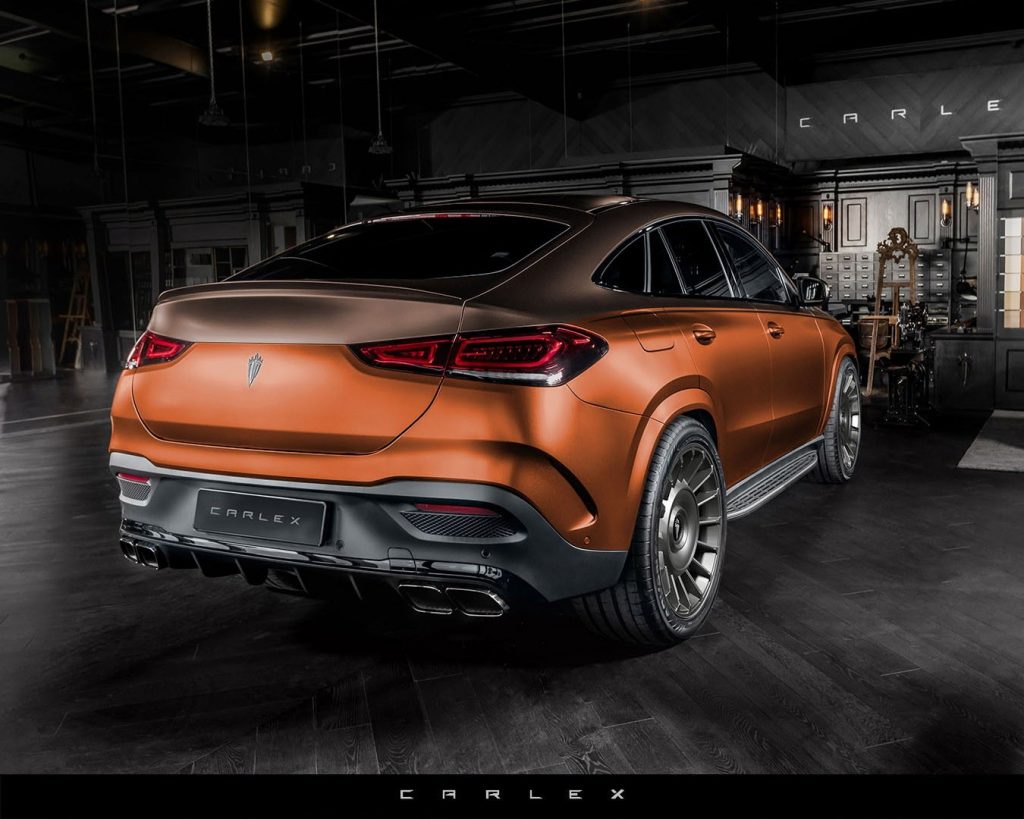 Additionally, the vehicle is adorned with Carlex emblems, replacing the original three-pointed star logos. As an optional extra, Carlex offers 23-inch alloy wheels, further accentuating the car's exterior appearance.
Interior Transformation
Inside the sporty luxury vehicle, Carlex has spared no expense in crafting a sumptuous environment. The cabin features a carefully selected range of fine leather upholstery in two shades of brown, mirroring the exterior colors.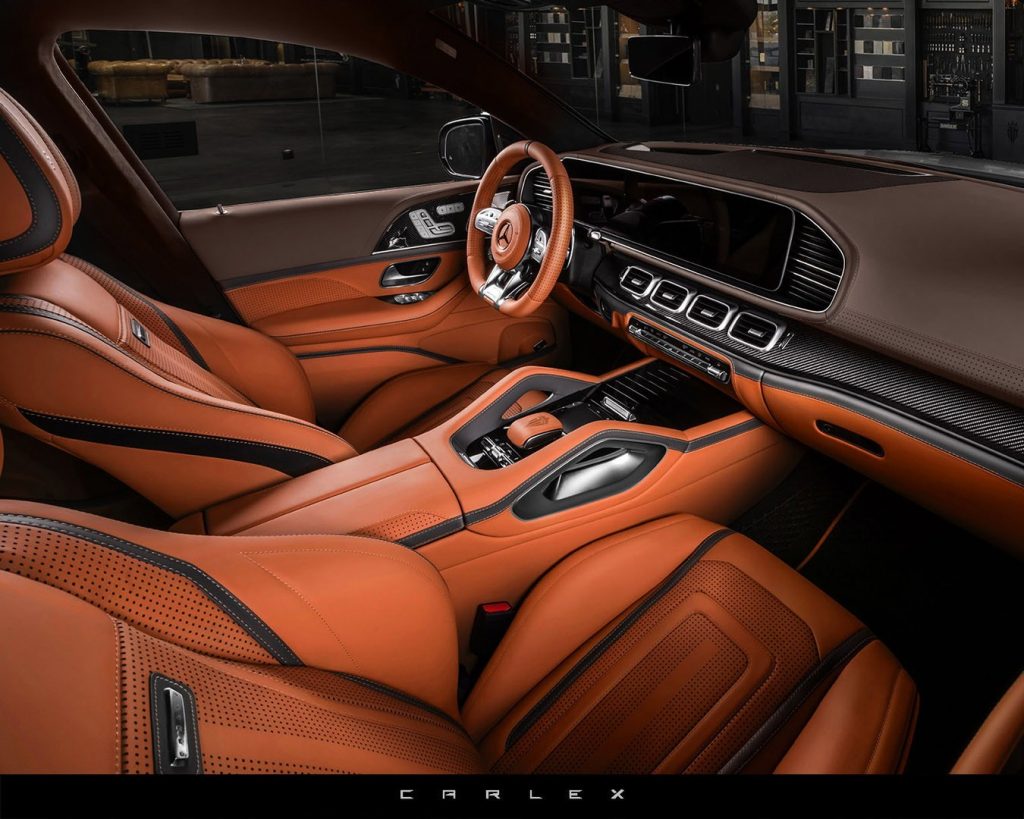 Darker leather strips embellish the door cards and dashboard panel, while the seats, center console, and steering wheel boast light brown leather with occasional black trim. Lastly, the tuner's logo adds a touch of exclusivity to various elements within the interior.
Pricing and Availability of the Carlex GLE Coupe Package
Carlex's complete tuning package for the Mercedes-Benz GLE Coupe is priced at €56,500 ($60,836) before tax. The entire customization process, including both interior and exterior upgrades, takes approximately 20 days.
While the said cost may seem comparable to the price of a new E-Class sedan, it offers its owners an opportunity to create a bespoke vehicle that stands out from the crowd.
Final Thoughts on the Carlex Design Tuning Package for the GLE Coupe
The tuning package of Carlex Design for the Mercedes-Benz GLE Coupe presents an enticing proposition for luxury car enthusiasts. By combining tasteful exterior repainting with an exquisite interior makeover, Carlex allows owners of the SUV to make a bold statement on the road.
With its attention to detail, premium materials, and skilled craftsmanship, Carlex brings a touch of exclusivity and elegance to one of Mercedes-Benz's most popular models.