Giancarlo Perlas
April 7, 2023
Mercedes-Benz has had various partnerships in the world of golf for more than three decades. Recently, the company has designed a contemporary pop-art EQS SUV to commemorate the exceptional achievements of brand ambassadors Bernhard Langer and Jon Rahm.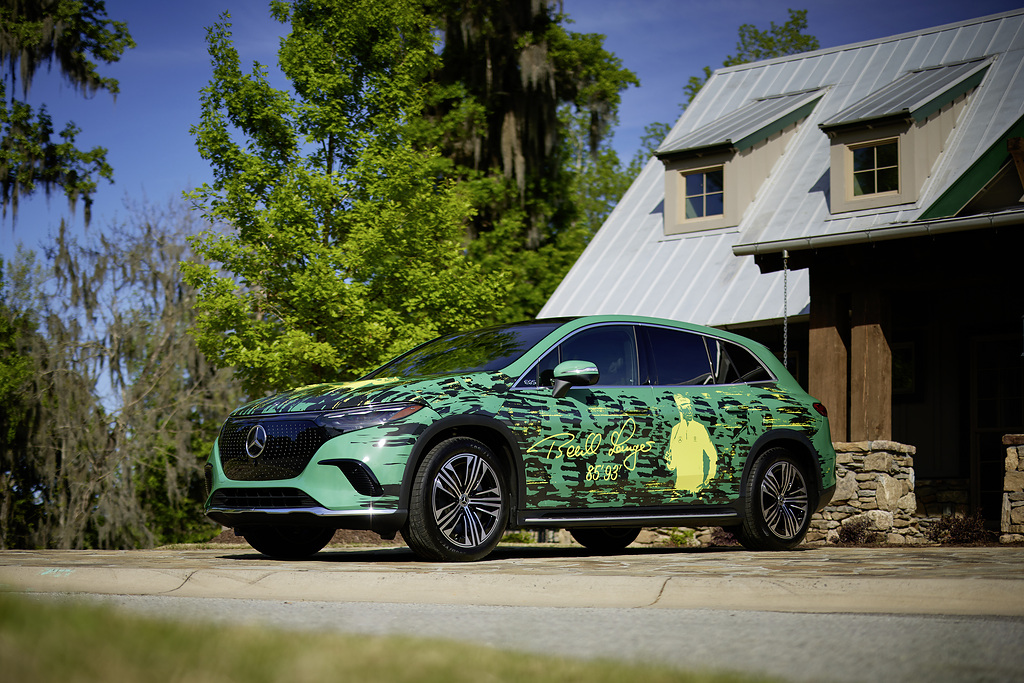 According to Mercedes-Benz Group Media, the German luxury car brand has been sponsoring some of the biggest professional golf tournaments worldwide. It includes the amateur tournament series MercedesTrophy, which has around 60,000 participants worldwide.
The new partnership with American pop-art golf artist Christopher "CR" Obetz is another way of recognizing the important contribution of golf in the Mercedes culture. It also honors two golfing greats through pop-art iconography.
Honoring Exceptional Personalities and Outstanding Achievements
The Mercedes brand ambassadors from the golfing scene expressed their appreciation for the unique artwork on the EQS SUV by Obetz. Langer, who has been a dominant figure in golf for more than four decades, was surprised and pleased with the exceptional artistry of the custom vehicle. Meanwhile, Rahm, who is currently the second-ranked player in the world, was grateful to be part of the exceptional project alongside his fellow golfer.
Bettina Fetzer, the Head of Communication & Marketing at Mercedes-Benz AG, stated that the brand wanted to celebrate the remarkable accomplishments and victories of both Langer and Rahm, while also wishing them all the best at the showdown in Augusta.
Obetz was thrilled to use a vehicle as a canvas for his art and expressed pride in what they have achieved together.
Celebrating the Perfect Combination of Golf and Art
Mercedes has been celebrating the perfect combination of golf and art, showcasing the exceptional personalities and outstanding achievements of its brand ambassadors. The new pop-art EQS SUV honors the exceptional achievements and personalities of its faces in golf while demonstrating its commitment to the sport.
Furthermore, the collaboration with Christopher "CR" Obetz highlights the brand's dedication to pushing the boundaries of art and design while staying true to its core values of innovation, luxury, and sustainability.