Giancarlo Perlas
April 29, 2023
The Mercedes-AMG GLS 63 Brabus 900 Superblack is the newest addition to the Brabus lineup. The SUV is equipped with a more powerful V8 engine version and several aesthetic upgrades that truly elevate its performance and appeal.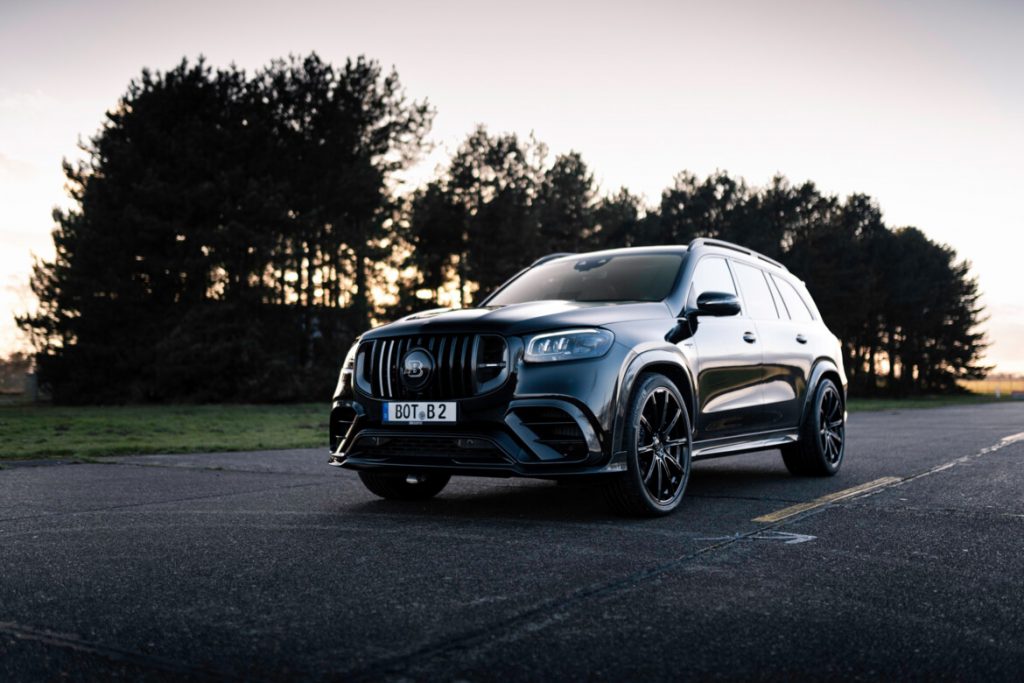 Based on the information provided by Brabus, here are the key features of its new tuning program for the AMG GLS 63:
More Powerful Engine
The Brabus 900 Superblack adds a lot to the original 4.0-liter capacity of the AMG GLS 63. It turns the displacement of the auto's V8 engine into 4.5 liters by increasing its bore to 3.3 inches. It also benefits from crankshaft, turbocharger, fuel pump, valve, and exhaust modifications.
All that produces an impressive 900 horsepower and 922 lb-ft of torque. However, the vehicle's top speed is electronically limited to 174 mph, but it can easily reach 62 mph from a standstill in just 3.7 seconds.
It's worth noting that, thanks to the exhaust mods, the GLS now produces a throatier sound.
Varied Styling Upgrades
The exterior of the Brabus 900 Superblack offers several upgrades that give it a more aggressive appearance. As its name says, it is covered in black matte paint, which oozes its very bossy character.
Meanwhile, the front grille, bumper, side skirts, and rear spoiler in PUR-RIM all provide the SUV with a more muscular look. The vehicle also has 24-inch wheels and a lowered suspension for a sportier stance.
Getting inside, the seats are covered in black leather and highlighted by red stitching. Additionally, the headliner and pillars are covered in black Alcantara. These, including the floor mats, are further customized with the German tuner's signature "B" logo.
Price of the New Mercedes-AMG GLS 63 with the Brabus 900 Superblack Package
The pricing details vary depending on the number and quality of personalization options selected by buyers. However, the cost of the Mercedes-AMG GLS 63 that comes equipped with the package is estimated to run north of $400,000.