Giancarlo Perlas
April 30, 2023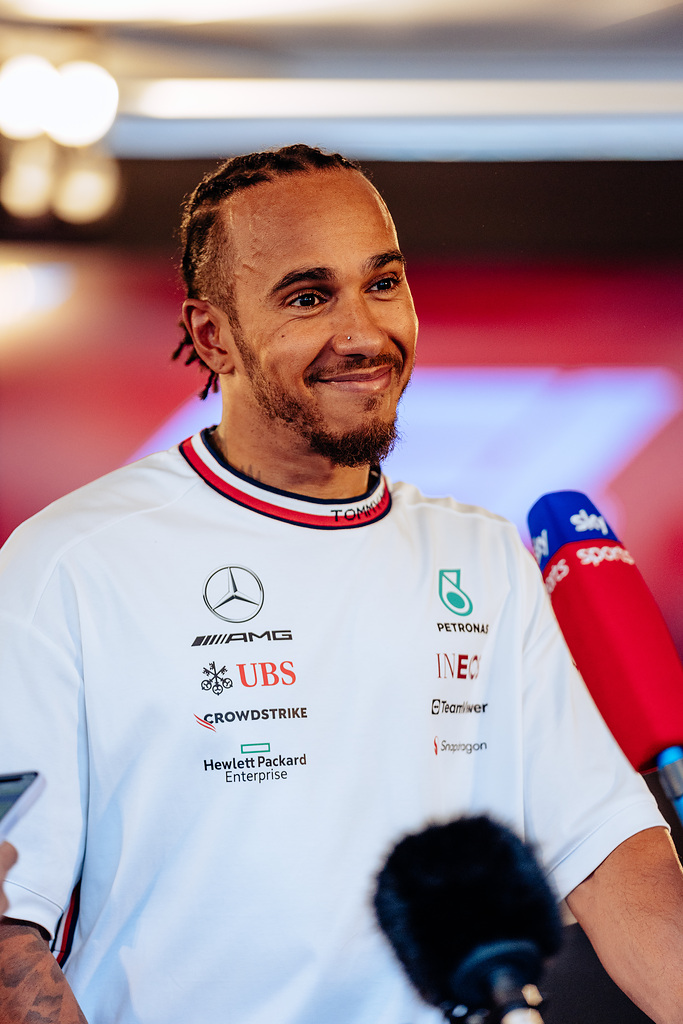 Lewis Hamilton and the Mercedes-AMG Formula 1 team are eagerly anticipating a new set of upgrades that they are set to bring to their cars at Imola in May. After finishing in sixth place at the Azerbaijan Grand Prix, Hamilton is "counting down the days" until the upgrades arrive. The team hopes that these upgrades will help them get back into the battle with the front of the pack.
The Mentality of the Mercedes F1 Team According to Lewis Hamilton
Hamilton's current focus is apparently on the upgrades that are set to come following the Miami Grand Prix according to the driver's interview with Sky Sports. The Briton also acknowledged that the team is doing its best until the upgrades arrive.
In his statements, he praised Mercedes F1 for its great preparation before the Azerbaijan Grand Prix, and the winning mindset that everyone there has. The seven-time champ is confident that the upgrades will bring them closer to the guys at the front next month.
It should be noted that Mercedes F1 finished 6th and 8th in the recent Baku event.
George Russell's Expectations
Hamilton's teammate, George Russell, capped the eighth place at the Azerbaijan GP and he shared his teammate's anticipation for the upgrades.
Russell agreed with Hamilton that they did not get the most out of their car recently. The young driver also looks forward to the improvements over the next few races that will supposedly get the team to where they want to be.
The New Upgrades
Hamilton admitted that they do not currently know how good the upgrade will be. However, he showed great confidence that it will be the start of something new for the team.
The Briton hopes that the Miami Grand Prix will be better pace-wise than the race in Baku, and that they will be in a much better place with their car for the rest of the season. He said that he aims to fight the Astons with the upgrades, even if they may not be as close to the Red Bulls.
Final Thoughts
With the team's winning mindset and great preparation, Lewis Hamilton and the rest of the team are optimistic that the upgrades will be the start of something big for them. Likewise, we as fans also are eagerly anticipating the upgrades and looking forward to the improvements they will bring.