Giancarlo Perlas
April 29, 2023
Mercedes-Benz subsidiary Daimler Truck is currently testing a Unimog prototype that comes with a hybrid engine combining diesel and hydrogen combustion. The automaker argues that some construction equipment may not be well-suited for battery-electric or hydrogen fuel-cell powertrains due to their high power needs, hence, the proposed alternative may present a more viable solution.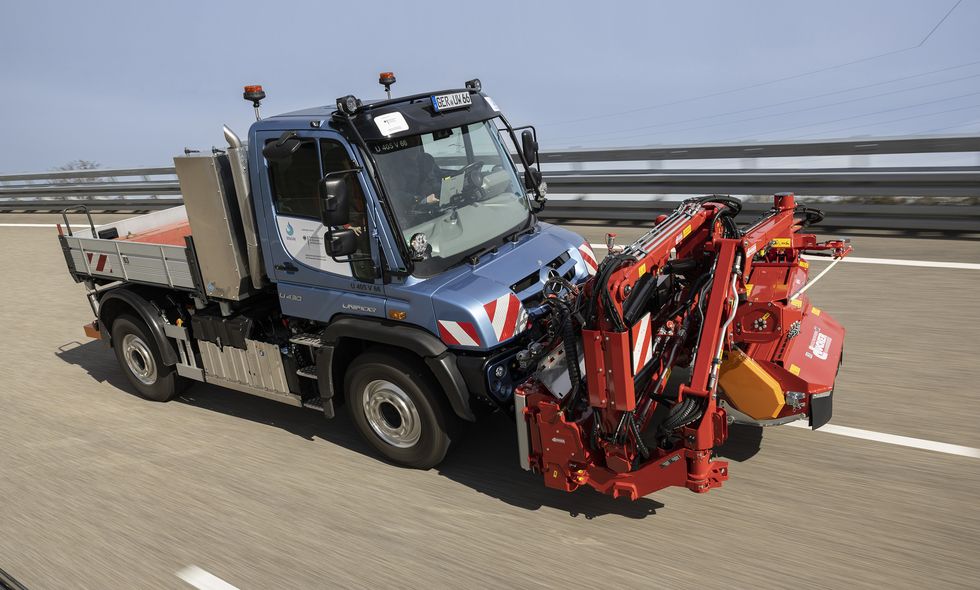 According to Autoweek, Mercedes-Benz Special Trucks is testing the Unimog prototype with a lawn-mowing attachment in a publicly funded project by Germany's Federal Ministry for Economic Affairs and Climate Action, called WaVe project. Its goal is to determine whether the tasks of a diesel engine working as a multi-power distributor can be performed by a hydrogen-powered combustion engine, as Unimogs are known to use their engines to power their attachments.
The prototype uses a hydrogen combustion engine from specialist Keyou along with a traditional diesel engine, and injectors from Hoerbiger. While the system requires a separate tank for hydrogen, it is much smaller than the primary diesel fuel tank.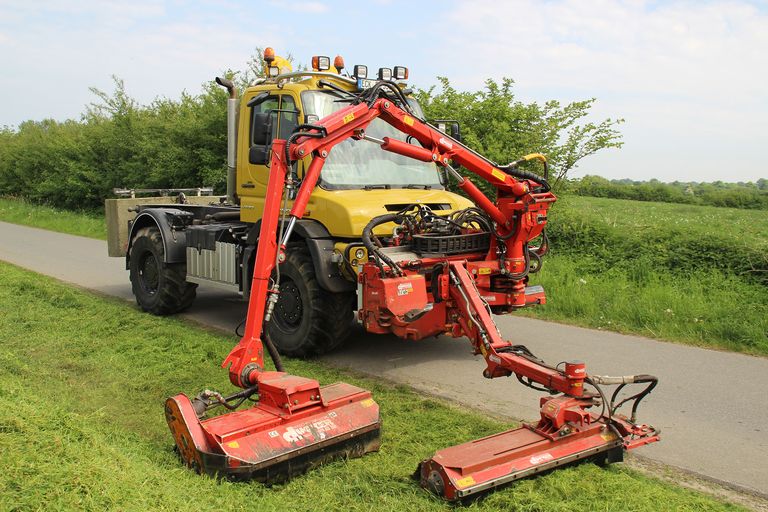 The Unimog is a versatile vehicle that requires high levels of output, performance, and payload. Likewise, the limited space available makes it difficult to install either a battery-electric or hydrogen fuel cell powertrain according to the statement of the truckmaker. But then again, due to the fact that a hydrogen engine is not a cost-effective alternative to a diesel-powered Unimog, it may still present a more viable solution given the current limitations of battery energy storage technology.
The prototype truck, which is expected to be used all year round, has the potential to enhance diversity in fields of application such as green area maintenance, horticulture and landscaping, and winter service, among other things.
While the development of the Mercedes-Benz Unimog with a hydrogen-powered combustion engine belongs in an entirely different niche, it is seen to generate significant pressure from electric vehicle powertrains and hydrogen fuel-cell vehicles in the coming years.