Giancarlo Perlas
March 16, 2023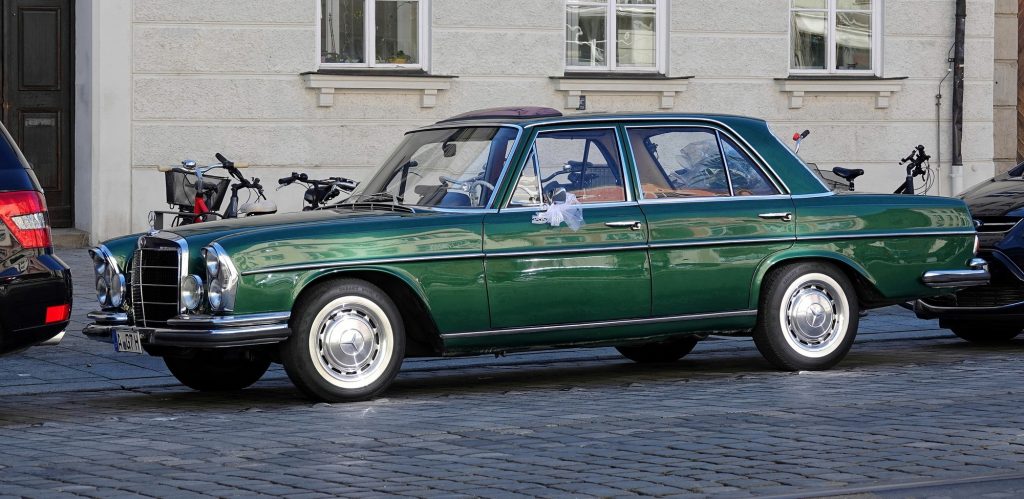 If you have a Mercedes-Benz in New Zealand that's long past its heyday, you may be at a loss on what to do with it. After all, it's such a valuable investment that it would be a waste to junk it, even if it's only taking up space in your garage. Maybe a new model has already rolled out, or repairs are out of the question due to the cost.
Fortunately, you can take back the value you invested in a Benz. If you've gone deep into the auto industry, you've probably heard of cash for cars Hamilton, Waikato.
These companies take your old car and pay you for it regardless of its condition, make, and model. It's a smart way to recover the value of your Benz or simply make extra cash.
If it's your first time hearing about them, here's what you need to know about what happens to a Benz you sell to cash for cars.
Cancel Registration First
Most companies that provide cash for scrap car removal Hamilton, or wherever you are, take your vehicle for free. They may also offer same-day removal to save time.
But before calling your nearest car dismantlers, you must cancel your vehicle registration by surrendering your license plate to the New Zealand Transport Agency (NZTA). It's mandatory for cars that are permanently taken off the road, modified, or changed owners.
To do this, take the license plate with your ID to an NZTA branch, surrender it to an agent, complete an MR15 form (Application to Deregister a Motor Vehicle), and pay the fee. Depending on the company you cash in your car to, you may have representatives handle the paperwork for you instead.
What Happens When Your Benz Gets Bought?
Cash For Cars Waikato and many other places have careful, eco-friendly means of dismantling old vehicles in various makes and models, regardless of their condition. They even provide same-day removal to get junk cars off your property with ease.
In New Zealand, these companies can offer up to 12,000 NZD or around 7,431 USD for their components and scrap metal. The actual prices depend on the current market, so it's essential to be realistic with the payment you expect. Fortunately, in most cases, you receive the agreed price right away.
Here's what happens once your Benz gets brought in:
1. Car Fluids Get Extracted 
A crew will first remove excess fluids from the engine, such as petrol oil, coolant, and brake fluids. They place these into containers and seal them tight for recycling. These are never dumped into the environment right away, as they can be lethal.
2. Reusable Mercedes-Benz Car Components Are Set Aside
One of the reasons cash for cars companies are buying specific car models is because of the Original Equipment Manufacturer (OEM) parts. For example, Mercedes-Benz cars are high-end, including their components. Older models also have features that are difficult to source.
Owners of classic Mercedes-Benz vehicles might want affordable secondhand OEM parts, which are the market for cash for car companies.  
Here are some of the parts that cash for cars Hamilton, Waikato can recondition, resell, and recycle:
Catalytic converters
Transmission systems
Batteries
Tires
Plastics
Windows and mirrors in good condition
Headlights, taillights, and blinkers
Components of exhaust systems
Hubcaps and wheels
The value of OEM parts is staggering nowadays, and the market continues to flourish because brand-manufactured parts are ideal for certain models. Owners need parts that fit their vehicles best, after all. Cash for cars companies provide them with just that.
3. The Metal Gets Scrapped 
After removing all of the parts from the vehicle, car dismantlers then use equipment to shred the metal and reduce it into manageable pieces for recycling. Steel and aluminum are the primary metals cash for cars get from this.
Sometimes, they sell these scrap metal parts back to car manufacturers as raw materials for new products. This helps manufacturers avoid the trouble and costs of using production methods that harm the environment.
These metals are also repurposed for items such as trolleys, cans, and car frames.
Why Sell Your Old Mercedes-Benz To Cash For Cars Hamilton, Waikato?
Cash for cars Hamilton, Waikato play a vital role in the push for a circular economy. This is where industries are encouraged to redesign raw materials, products, and services to make them less resource-intensive. Reusing waste to manufacture new products and materials is part of that.
That's why working with cash for car companies or dismantlers is so beneficial. They recycle heaps of machinery that would otherwise cause pollution. At the same time, they help maintain the quality of running vehicles by providing an incentive to keep rust buckets out of the road.
Should You Cash In Your Benz?
Considering all the benefits you get for yourself, the environment, and the industry, cars for cash companies may be the people you need to get the best value out of your run-down prized Benz. Look for the nearest ones and compare their offers today.