Giancarlo Perlas
March 25, 2023
The meme factory of the Mercedes-AMG Formula 1 team is on fire right now. The subject of the ribbing is none other than one of its drivers, George Russell.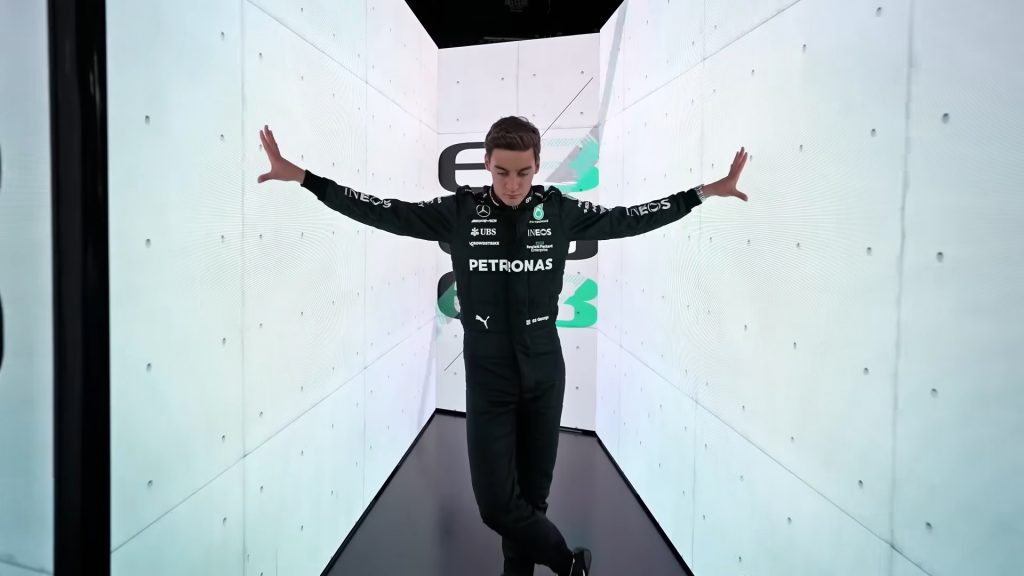 Russell's F1 Pose
The butt of all jokes right now is based on the pose Russell made in the opening title of F1 where he was standing straight with his arms stretched side by side. The Mercedes F1 driver appeared to be a sport about it and he is now embracing his newfound fame on the crazier part of the interwebs.
One of our favorites is where his pose was integrated into the front wing of the team's W14 via photoshop. Some jokingly put out that the update may be the key to winning this season.
However, Mercedes may have used the wrong car because it shows the number 44 car instead which is driven by Lewis Hamilton. So, Russell wittingly said that maybe his teammate should be the one to put it on trial first. Nevertheless, he seemed impressed at the creativity of his team and the netizens.
Russell's F1 Status
Russell currently holds 18 points at the start of this season, which places him in sixth place of the overall rankings, just below his teammate. The points came in as he finished sixth and fourth in Bahrain and Saudi Arabia, respectively. Meanwhile, his team is currently tied with Aston Martin in score next to Red Bull in the constructors' rankings with 38 points each.