Giancarlo Perlas
March 12, 2023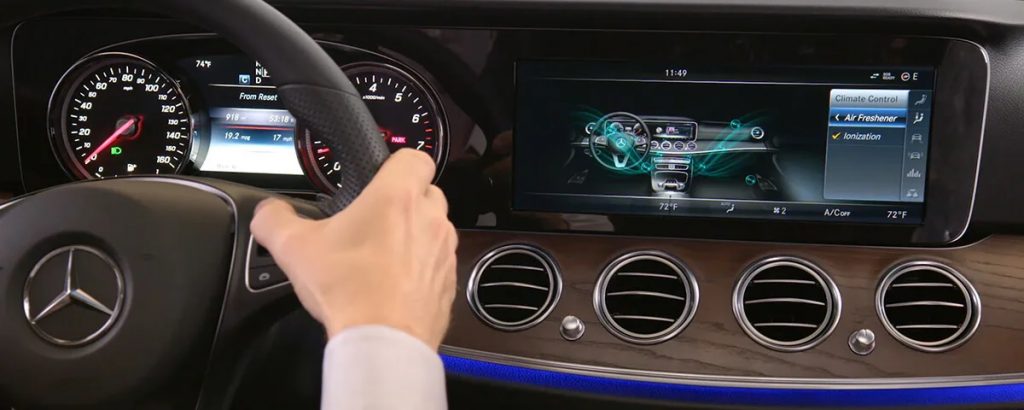 The Mercedes-Benz Air Balance package is an optional comfort feature available for certain Mercedes-Benz models. It is designed to improve the quality of air inside the vehicle cabin. The package includes a number of features that work together to create a pleasant and refreshing environment inside the car.
The Air Balance package is definitely a good addition to any Mercedes car. However, it's in no way perfect and may sometimes produce issues. In this article, we will show you how to troubleshoot the problems that commonly arise from the system.
Key Features of Mercedes Air Balance
Some of the key features included in the Mercedes Air Balance package are:
1. Air filtering
The package includes a cabin air filter that helps to remove allergens, dust, and other particles from the air inside the car. This reduces odors and creates a more pleasant atmosphere, especially for those with asthma or allergies.
2. Fragrance system
The Air Balance package includes a fragrance system that allows the driver to choose from a range of scents to create a personalized and enjoyable driving experience. The system can be adjusted to control the intensity of the fragrance.
3. Ionizer
An ionizer is included in the package that aids in the reduction of the level of airborne particles in the car by releasing negatively charged ions. This can help to control the level of allergens and improve air quality.
4. Climate control
The Air Balance package also includes an enhanced climate control system that allows for greater control over the temperature and humidity levels inside the car. This enables a more comfortable and pleasant environment for the driver and passengers.
In general, the Mercedes Air Balance package is designed to provide a luxurious and enjoyable driving experience by creating a comfortable and refreshing atmosphere inside the car.
Troubleshooting Mercedes Air Balance Problems
If the air freshener is not working, the first thing to check is the level of the fragrance in the Air Balance system. To do this, you should access the control panel for the system and check the level of fragrance remaining. If it is low or empty, then it needs to be refilled.
If the fragrance level is not the problem, the next thing to check is the air filter. A clogged air filter can cause the Air Balance system to work poorly or not at all. You should check the air filter and have it replaced if it is dirty or clogged.
If the air filter is not the problem, then there may be a climate control error. This could be caused by a malfunctioning component in the climate control system or an issue with the software. If this is the case, it may be necessary to take the vehicle to a Mercedes-Benz service center to have the system diagnosed and repaired before the problem gets any worse.