Giancarlo Perlas
March 24, 2023
The Mercedes-Benz SL, which is now exclusively sold as the Mercedes-AMG SL, has always been a dream car for car enthusiasts all over the world. Since 1954, it has set the standard for luxury cars. With that, known German tuner Mansory recently announced its complete customization program for the new SL (R232) to make it stand out even more.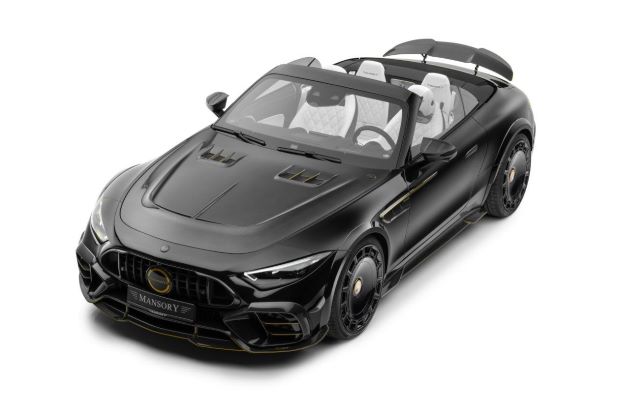 The new tuning program of Mansory for the new AMG SL focuses on four individualization focal points, including design, wheels, interior, and performance.
These can be broken down into the following:
Design
Mansory provides numerous carbon add-on parts around the SL to further accentuate its appeal. The hood, front air intakes, front apron, front radiator grille, side sills, mirrors caps, rear apron, and rear spoiler all benefit from this lightweight material. Additionally, the carbon fiber mods can be extended to the front windscreen frame and side air outlets at the front and rear on the wings for a more comprehensive overhaul.
Wheels
The widebody kit can be topped off with the tuner's signature type FY.5 or FD.15 alloy wheels. These can be had in sizes 10.5×21 for the front and 12×22 for the rear of the SL. Depending on the chosen design, it can come in tires measuring 275/35/21 and 335/25/22, respectively. Both rim designs are tailored to put a touch of added sportiness and elegance to the convertible.
Interior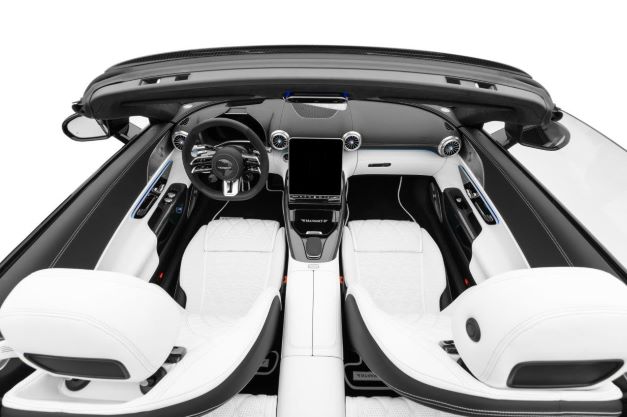 The interior of the Mercedes SL also gets a special character from Mansory. It is redesigned from the ground up and every component is wrapped in the finest leather according to the customer's preferences. Various carbon inlays, a leather-carbon sports steering wheel, floor mats, and aluminum pedals are all standard options for its interior upgrades.
Performance
Lastly, Mansory improves the performance values of the SL with its Powerbox tuning kit available in P720 and P850 trims. The numbers in the names basically indicate the kind of output buyers can expect from each.
Power-hungry customers can opt for the P850 upgrade featuring larger turbochargers, among other things, to drive a major increase in the power of the SL. This puts the performance numbers of the car to 850 hp and 848 lb-ft of torque.
All that power from the P850 lets the SL sprint from 0 to 62 mph in just 3.2 seconds with its speed maxing out at 206.3 mph.