Giancarlo Perlas
March 11, 2023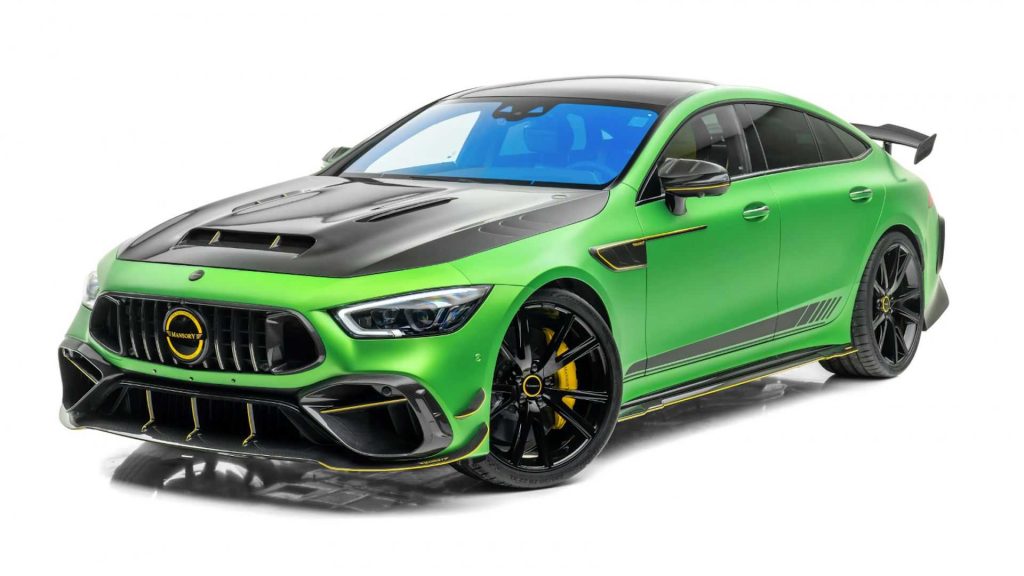 A lot of us may already have a good idea as to what happens when Mercedes-Benz is placed in the same sentence as Mansory. Recently, the tuner unveiled its insane tuning package for the Mercedes-AMG GT63 S E Performance car of the brand. Once more, it makes the base car almost unrecognizable from all the bling.
Exterior
Starting off with the exterior, the car benefits from a carbon fiber body kit featuring new parts and accessories. These include a hood with huge intakes, a rear wing, a front lip spoiler, a rear diffuser, mirror caps, and winglets. It also sports 22-inch "Type Y.5" wheels wrapped in performance tires.
Mansory claims that the extensive changes are necessary for bringing out the "maximum dynamics" and better handling of the vehicle.
Interior
The interior gets the same carbon fiber embellishment for its upholstery, too. New leather applications with special stitching and piping adorn the cabin as well. Likewise, it possesses new floor mats, steering wheel wrap, and colored seat belts to give the auto a more race car feel.
Power
The best thing about the Mansory AMG GT63 S E Performance is the part where spectators couldn't see. Under its bonnet is a tuned version of its mild-hybrid 4.0-liter twin-turbo engine that boosts its output by 49 hp and 15 lb-ft of torque. This brings its total power up to 880 hp and 1099 lb-ft.
All that lets the modded AMG GT63 S E Performance accelerate from 0 to 62 mph a tenth faster than its stock version. Furthermore, its top speed is raised to 199 miles.