Giancarlo Perlas
March 19, 2023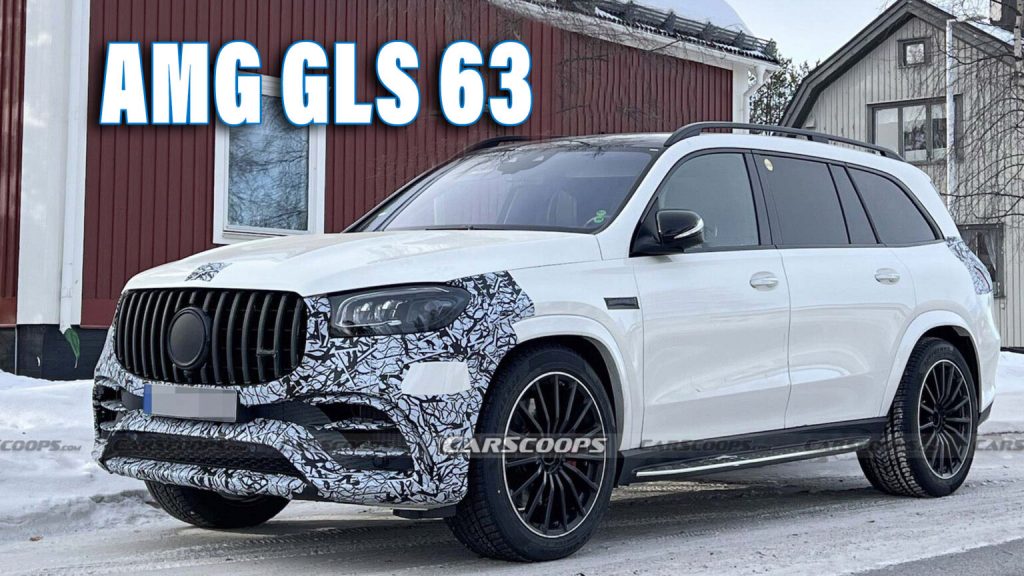 The facelifted model of the Mercedes-Benz GLS is in the works. Recently, the Mercedes-AMG GLS 63 trim of the luxury SUV was spotted during testing.
The new SUV model is expected to be released in the same order as the previous versions, with the standard GLS coming first, followed by the AMG and Maybach variants. There aren't likely to be many surprises when it comes to the mid-life update based on the minimal camo of the spied prototype, but there are some other exciting features to look forward to.
Looking at the positioning of the camo wraps on the auto, the changes to the front bumper and the taillights are expected to be subtle. However, the interior may be where most of the action will take place.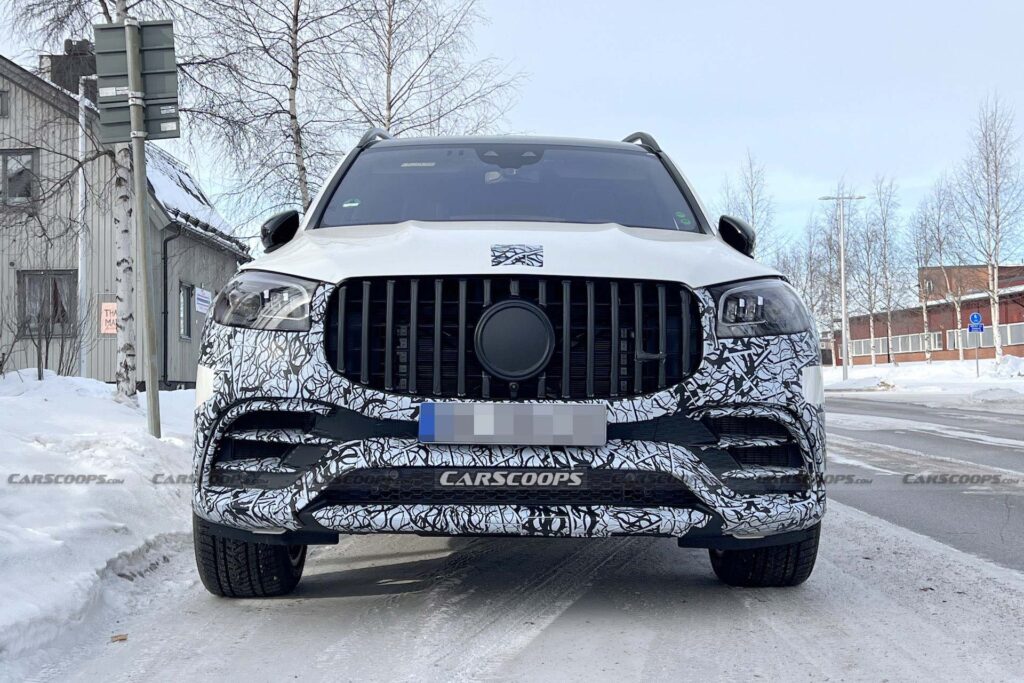 Although the spy photographer of Carscoops failed to snap some interior shots of the luxury SUV, he said that there are plenty of things going on in its cockpit. The guy claimed that the layout of the dashboard has been revised to support the latest pieces of hardware housing the signature MBUX infotainment system of the German brand. Likewise, the steering wheel has been redesigned to offer a better design and seamless control of the various driver assistance, navigation, comfort, and safety systems of the vehicle.
The source thinks that one of the most significant changes to the 2024 AMG GLS 63 can be found in its engine. While other AMG vehicles are downsizing to PHEVs, the facelifted high-performance GLS range is expected to keep its V8 engine.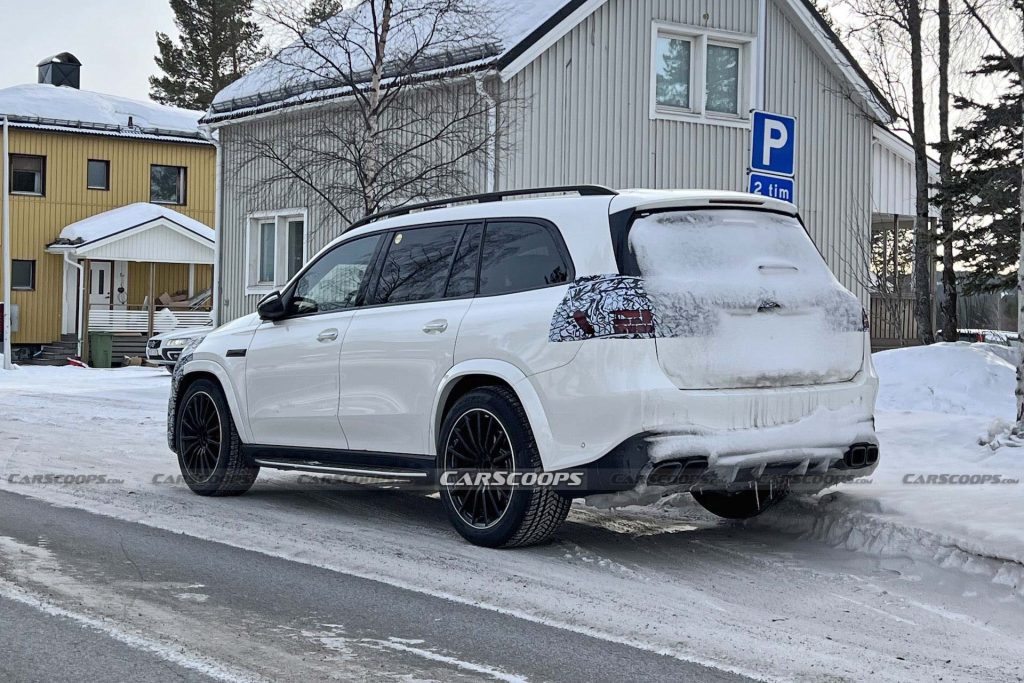 It should be noted that the current range-topping AMG GLS model boasts a twin-turbo 4.0-liter motor that delivers 603 hp and 627 lb-ft of torque with an additional 184 lb-ft generated from its mild-hybrid system. This powertrain helps propel the vehicle from 0 to 60 mph in 4.1 seconds, which is impressive for an SUV that weighs nearly 6,000 lbs.
With that, there should be a significant boost in the numbers for the upcoming facelift SUV if there are indeed major upgrades coming in its power unit.