Giancarlo Perlas
March 2, 2023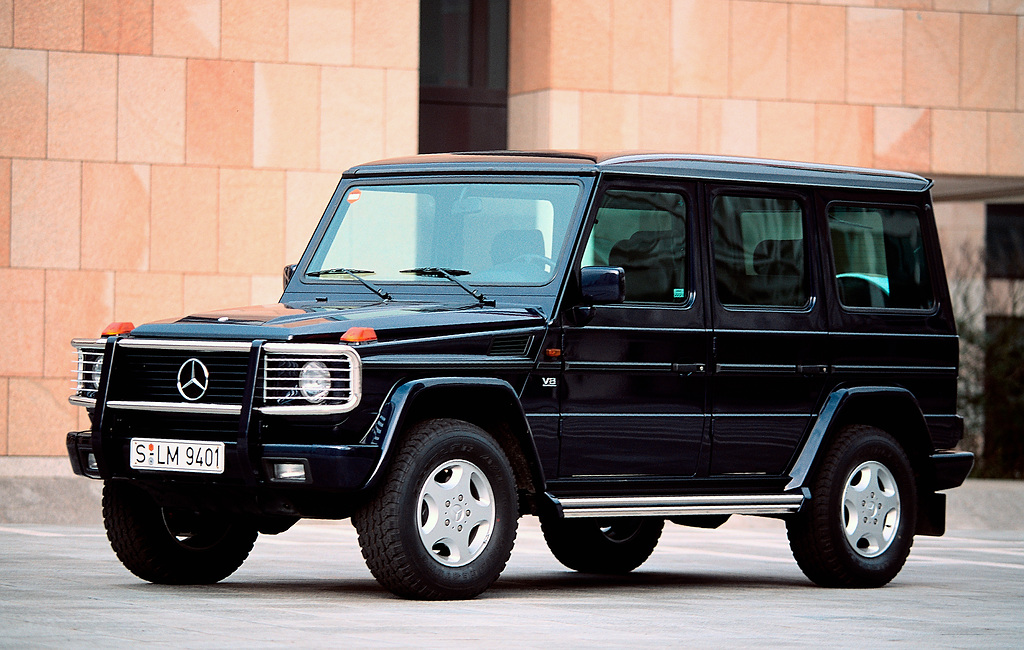 The introduction of the Mercedes-Benz 500 GE V8 marked a huge milestone for the three-pointed star marque. It was in this model that the V8 engine was first integrated into the G-Class.
Production
The Mercedes-Benz G-Class has been in production since 1979. However, it would not be until 1993 that it would debut a V8 model, the 500 GE V8, at the Geneva Motor Show.
Unfortunately, the 500 GE V8 only ran from 1993 to 1994. Despite that, its effects on the company are lasting as it would provide the blueprint for future high-performance versions of the G-Wagen.
Design
The 500 GE V8 shares the same boxy body frame as the G-Classes of today. However, it appears to be more utilitarian than its more imposing successors in the decades that went on. It possesses conservative wheels, fenders, bumper, and radiator grille as opposed to the more muscular figure of the present ones.
Performance
The integration of the V8 in the Mercedes-Benz 500 GE effectively bridged the G-Wagen's transition from a utility vehicle into a lifestyle vehicle. It would also make the G500 an integral part of the G-Class lineup.
Prior to that, the G-Class only ranged from 72 hp to 156 hp, but the coming of the eight-cylinder engine in "V" formation enabled its maker to pump the numbers up to 240 hp. Then, it was followed up with an increase in its displacement to 6.0 liters and consequently boosted its output to 300 hp. Its world premiere would signal the arrival of the G55 AMG, too, which would up the ante with its 354 hp configuration.
As they say, the rest would be history.