Giancarlo Perlas
February 28, 2023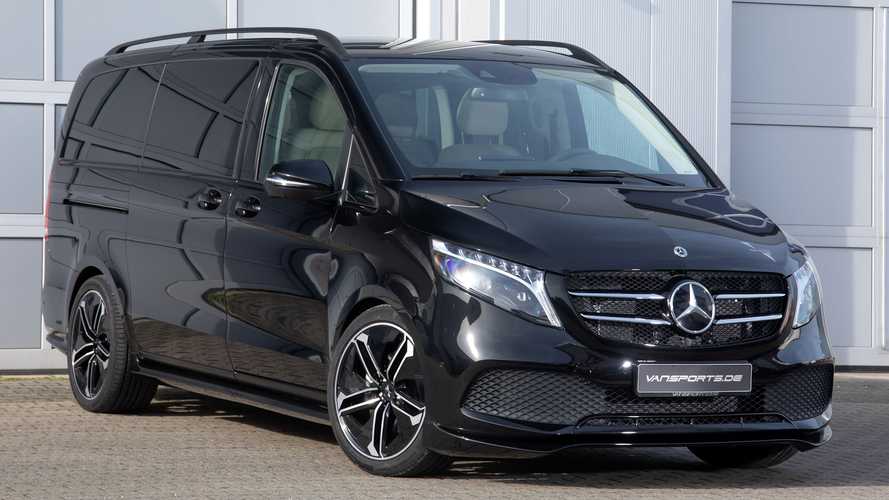 There are only a few tuners who put so much love into Mercedes-Benz vans. Vansports happens to be one of them, and it recently unveiled its new creation for the V-Class.
The new program of Vansports uses the V300d platform. It offers a body kit that puts cosmetic enhancements all around the vehicle. These include a new front lip spoiler, side skirts, and a rear diffuser that does not restrict access to the tow hitch. The upgrades are topped off with the tuner's signature VAED 20-inch ET45 wheels featuring high-contrast black aero alloy rims.
Complementing the mods is a suspension adjustment that gets the base of the van closer to the ground by 1.18 inches. Vansports cleared out that the lowered suspension is merely for aesthetics and it does not affect the ride quality of the van in any way.
There are no mentioned updates on the diesel-fed 2.0-liter twin-turbo four-cylinder engine of the V-Class. Therefore, its output remains at 237 hp and 369 lb-ft of torque.
Although the customization program only offers subtle changes to how the V-Class looks, it does a great job of retaining the signature flair of the van while accentuating the areas that truly need improvements. This is a great demo of how the famous adage "less is more" applies to Mercedes vehicles.
Previously, we have spied prototypes for the facelifted models of the Mercedes-Benz V-Class. Despite the waning popularity of vans among household customers, it's still interesting to see how the van will further evolve.