Giancarlo Perlas
February 27, 2023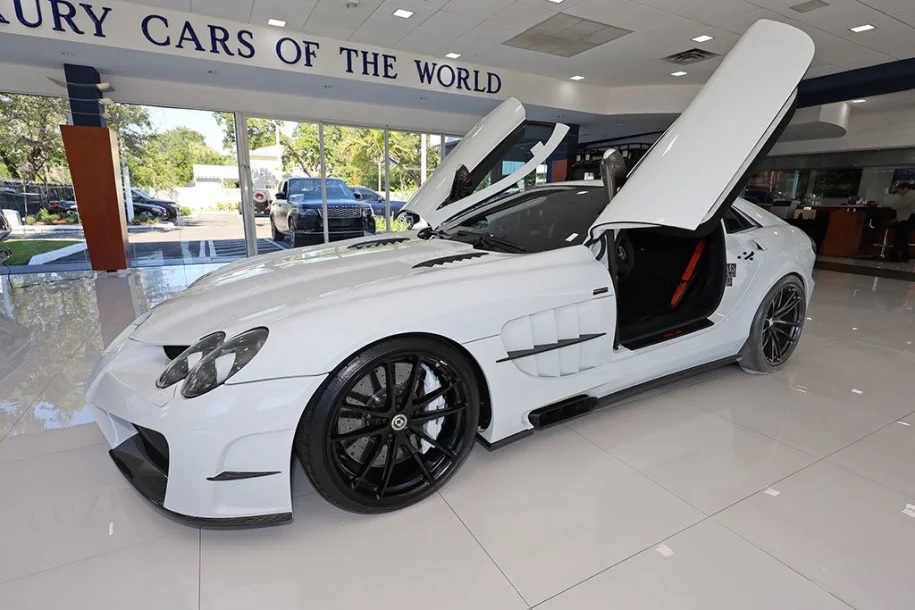 The Mercedes-Benz SLR McLaren is a grand tourer produced by Mercedes-Benz in collaboration with the British racing car manufacturer McLaren from 2003 to 2009. It is considered an important piece of automotive history for several reasons.
Recently, a 2006 model of the car was advertised for auction at the Fort Lauderdale Collection South. This is a one-of-a-kind version of the SLR because it benefits from the upgrades of two renowned Mercedes tuners, namely Mansory and RennTech.
Key Features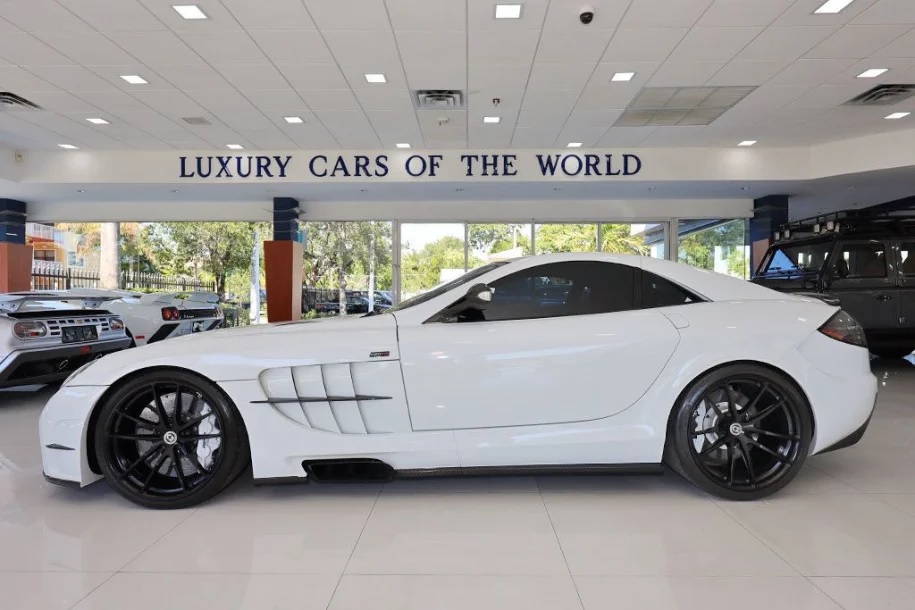 The SLR McLaren is the result of a collaboration between two automotive giants, Mercedes-Benz and McLaren. The partnership brought together the design, engineering, and technological expertise of two of the world's most prestigious automotive companies.
The SLR McLaren was designed to showcase the cutting-edge technology and engineering prowess of both companies during its production phase. The car features a carbon-fiber monocoque chassis, active aerodynamics, and a supercharged 5.4L V8 engine matched to a five-speed automatic transmission, making it one of the most advanced sports cars of its time.
This particular SLR McLaren features a white finish that makes it stand out from its range, which usually has its cars painted in either silver or gloss black. Thanks to its tuners, it has been customized to sport a revised front grille, front lip spoiler, fender vents, front bumper with flics, mirror caps, rear diffuser, and rear spoiler made from carbon fiber material. It is also fitted with contrasting black HRE wheels and complementing white brake calipers.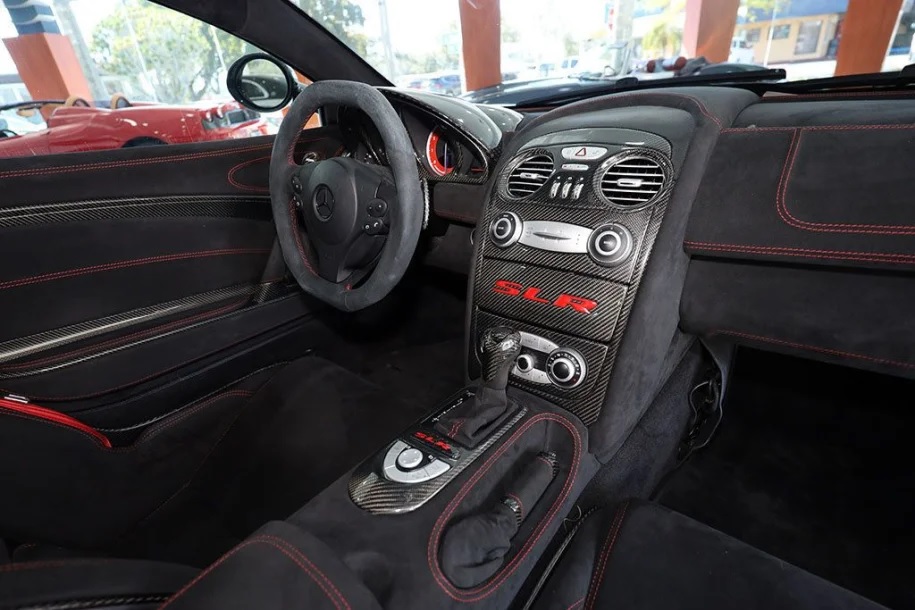 Even the interior of the tuned SLR benefits from carbon fiber for its racing seats plus inserts in the controls, lever, panels, door sills, and air vents, to name a few. In addition, its upholstery is clad in Alcantara.
Moreover, the V8 engine of the unit has been heavily modified to produce up to 720 hp. This is aided by new suspension upgrades highlighted by a modern hydraulic lift system for improved ride comfort and stability.
Lastly, the car only has 8,038 miles on its clock, which is expected to incredibly add up to its value.
Production Numbers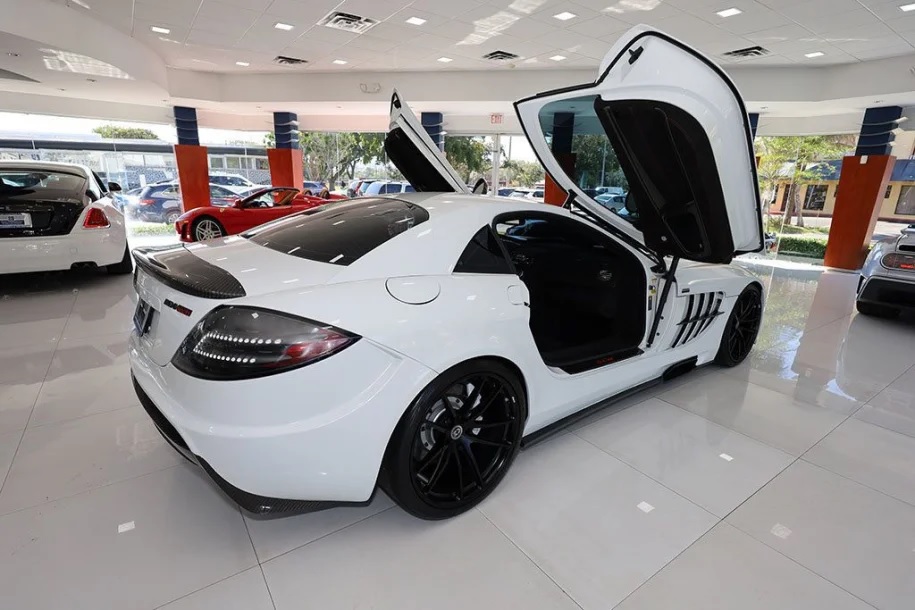 The SLR McLaren was produced in limited numbers, with only around 2,157 units built over the course of its production run. This rarity has made it a highly sought-after collector's item with an average price of $372,694 and some models even fetching millions of dollars at auctions.
It remains to be seen how its extra-rare version shown here will fare in the upcoming auction.