Giancarlo Perlas
February 16, 2023
The Mercedes-Benz S-Class Plug-In Hybrid is now available for order. According to Mercedes-Benz USA, the PHEV will start at $122,550 plus an extra $1,150 for the destination and delivery charges.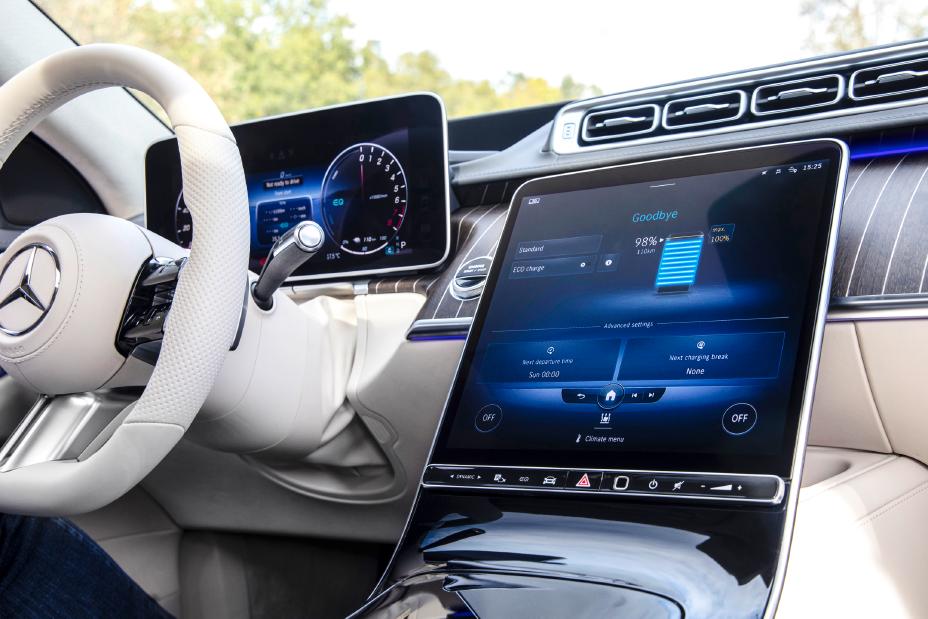 The new S-Class Plug-In Hybrid has all the goodies of its purely gasoline-fed version. Available only in the S580e 4MATIC trim in the US, its powertrain has been revised to combine the 3.0-liter turbocharged inline-six engine with a permanently excited synchronous electric motor powered by a 21.5 kWh battery pack for a hybrid setup. The total yield of the combination is 510 hp and 553 lb-ft of torque. All that power is enough to propel the luxury sedan from 0 to 60 mph in just 5.1 seconds and achieve an electronically-capped top speed of 155 mph.
In full-electric mode, the top speed of the auto is only limited to 87 mph. Although the EPA electric range of the car is not yet available as of writing, the more lenient tests based on the WLPT cycle puts it at 62 miles.
Meanwhile, charging the S-Class Plug-In Hybrid can be conveniently done either at home or at a charging station using its 9.6 kW charger. An optional 60 kW DC charger can be had for quicker charging. The latter allows the luxury sedan to charge from 10% to 80% in just 20 minutes.
Together with the standard equipment of the S-Class are some optional features that one can add to the PHEV version for extra comfort and driving pleasure. These include the optional E-Active Body Control active suspension, Road Surface Scan, Curve cornering control, adaptive rear compartment lighting, and calf massage features.