Giancarlo Perlas
February 1, 2023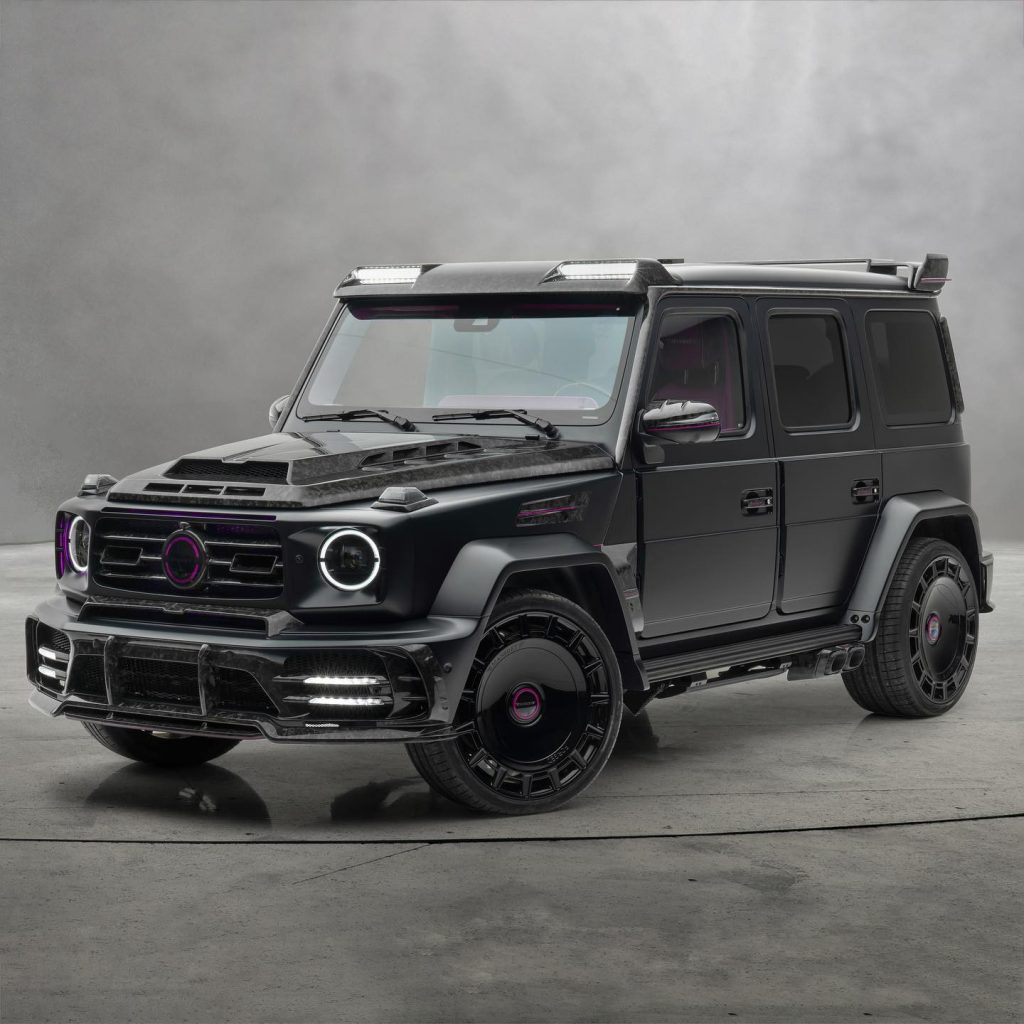 The G-Class radiates the aura of a legend in the three-pointed star marque. The Mercedes-AMG G63 takes things up further by putting more aggressive elements into it. Seeing more room for improvement though, Mansory just couldn't help but introduce more stuff in the classy SUV. Once again, the tuner gave the G-Wagen a more muscular look on the outside and matches it with a posh pink interior.
Mansory is quite controversial in terms of its choice of body kits for its tuned vehicles. Among its favorites over the years is the G-Class, and along the way, it's mostly a hit-or-miss affair.
Exterior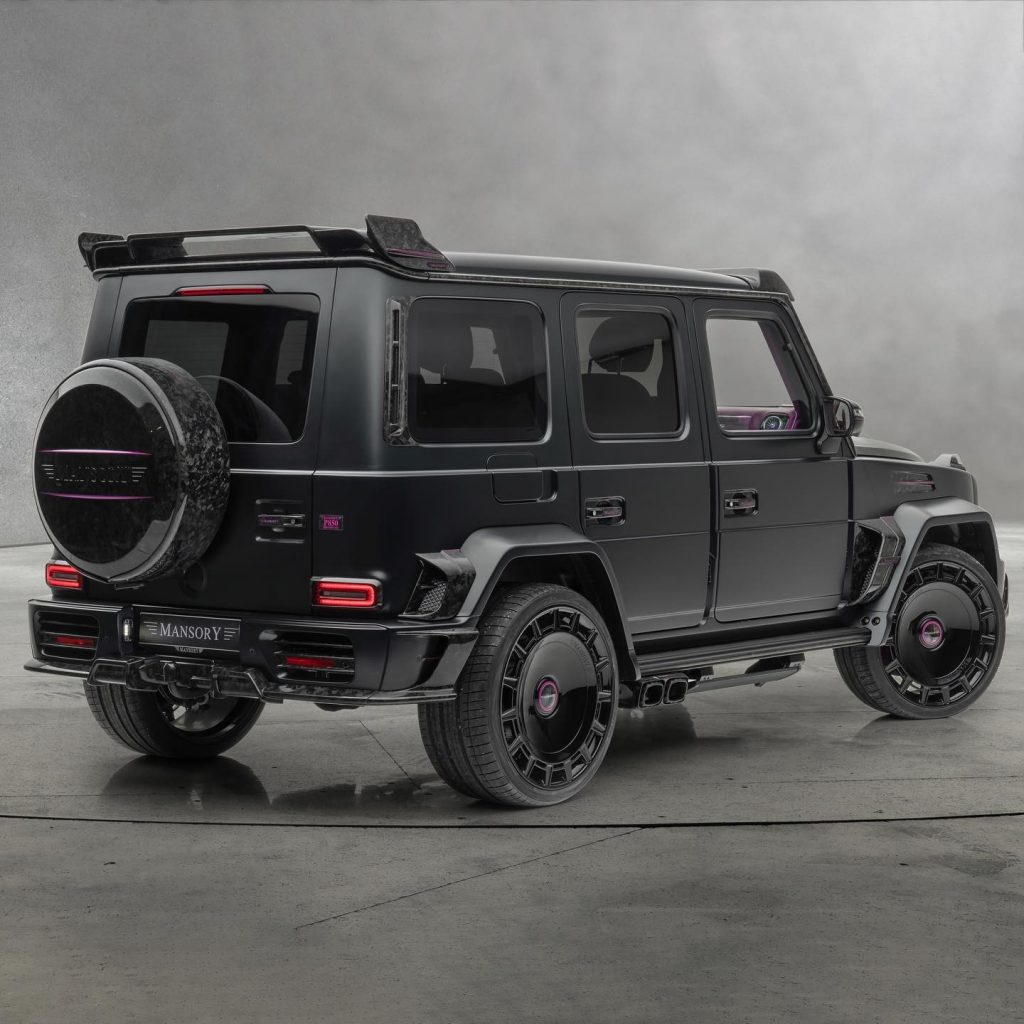 The tuner's new project with the AMG G63 is called the Mansory P850. Again, its new project strips out all the classy elements that make up the signature boxy shell of the G-Class. Then, it replaces them with chunkier attachments made up of a new front grille that deletes the three-pointed star emblem and the Panamericana slats, a meaner front bumper with new DRLs and wider vents, extended wheel arches, dual-nostril hood scoop, and auxiliary lights on the roof.
The wide-body kit makes heavy use of carbon fiber elements for most of the add-ons to keep the weight of the auto in check. Meanwhile, the FD.15 wheels come in 24-inch diameter, giving the SUV a more imposing stance and more ground clearance.
Interior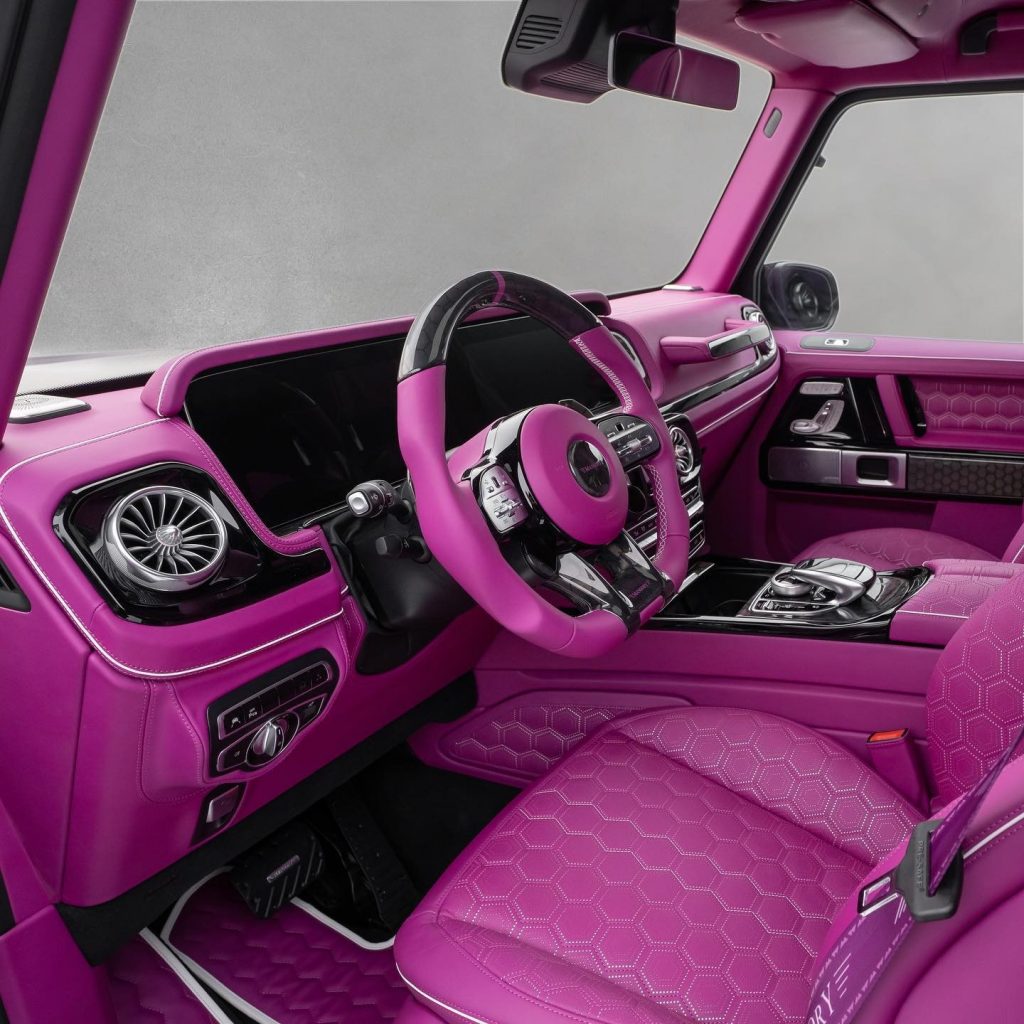 All the tech elements found in the interior of the AMG G-Class are retained but there are a lot of cosmetic upgrades in this area. Its upholstery is dominated by pink with honeycomb stitching patterns and white piping giving the cabin a contrasting emotion in connection to the outside of the vehicle.
Powertrain
The Mansory AMG G63 gets to keep its 4.0-liter twin-turbo V8 engine. However, it's tuned to deliver as much as 887 hp and 885 lb-ft of torque. So far, the specialist is mum on the performance numbers in terms of max speed and the 0-60 mph acceleration time of this tuned G-Wagen.