Giancarlo Perlas
January 16, 2023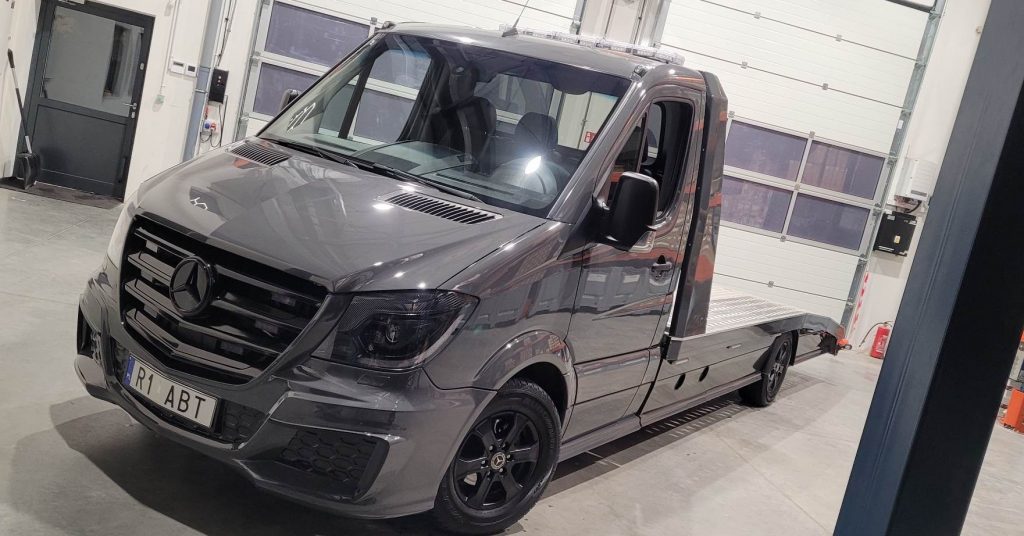 The Mercedes Sprinter enjoys a high level of popularity especially in the U.S. because of its reliability and versatility. Aside from its use in shipping products and transporting passengers, we have seen its transformation into mobile offices, luxury campers, and other builds.
Recently, a Polish tuner unveiled a very unique take on the cab version of the Sprinter by jamming a BMW engine into it. Some may see this as sacrilegious, knowing that Mercedes and BMW are head-to-head in the luxury car market, while some see it as pure genius as the tuning work imbued more power to the van.
In its stock configuration, the Sprinter possesses a 2.1-liter CDI inline-four engine with 161 hp and 265 lb-ft of torque. Those are pretty decent numbers on their own, but not content of its output, ABT Drift Garage swapped it with a diesel-fed BMW M57 turbo inline-six engine having a few modifications.
The BMW engine itself benefits from an upgraded turbocharger from CR-Turbo. Then, it takes a 109 Performance ECU enhancement as well as a new downpipe from MJ Exhaust to significantly improve its airflow.
The resulting boost is 280 hp on the BMW engine. All that power is distributed via an eight-speed automatic gearbox with a custom driveshaft featuring a Turbo Lamik TCU and PMC Motorsport adapter kit.
Complementing the power upgrades are a couple of body modifications that turn the Mercedes Sprinter cab into a flatbed truck, including a chunkier front grille, bigger headlamps, and a more aggressive front bumper with large air inlets, among others.