Giancarlo Perlas
January 28, 2023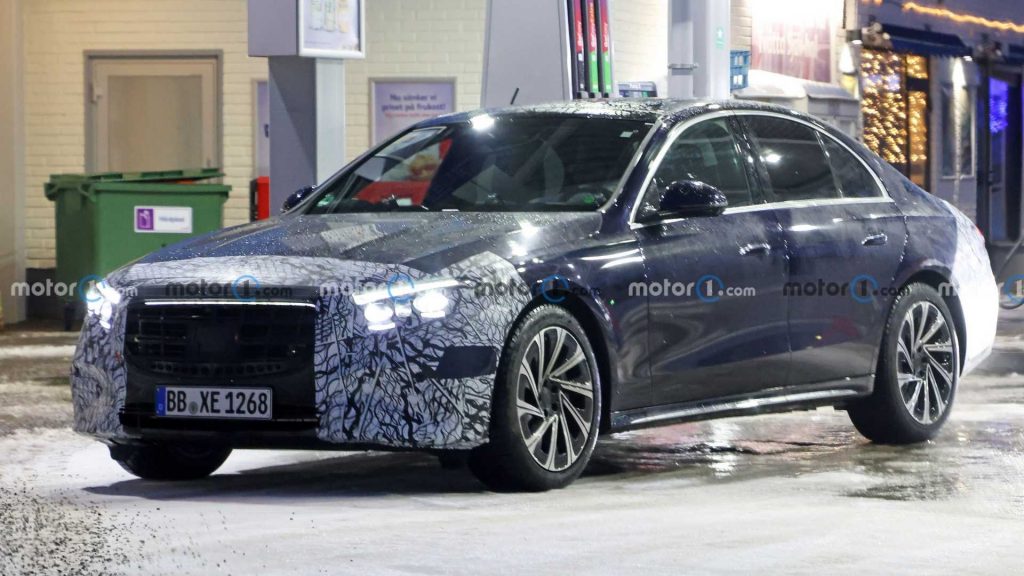 A suspected test mule for the next generation of the Mercedes-Benz E-Class was recently spotted testing. One particular detail that stuck out in the spy photos of the car was its new lighting up front, which resembled that of the ones equipped in the EQC.
The new spy shots from Motor1 reveals the upcoming E-Class testing under what appears to be wet or cold environment. Only its nose and rear end are covered, which make it look like the E-Class is getting another facelift. However, that's not the case since the range already underwent that phase.
The most likely scenario is that we are looking at a test mule for its next generation model, and more are in store for the car until its unveiling late this year or early next year. On the other hand, it's also possible that what we are seeing is all there is to the upcoming E-Class.
Peeking in the front wraps are some hints that it will get a new lighting system. A noticeable feature there is the thin light bar spanning on the upper frame of the front grille.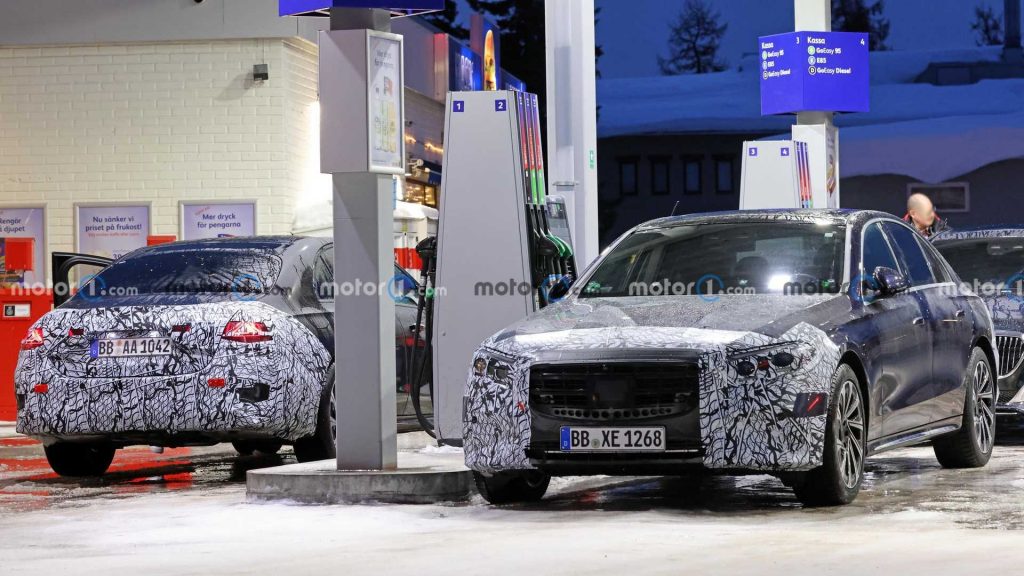 One of the photos showing the car in a gas station suggests that the E-Class range will still be fuel-fed, but it can also mean that it may be a hybrid. We can't find a charging port it is body right now though. Nevertheless, basing on the electrification road map of Mercedes, the next E-Class is expected to be offered in hybrid and electric variants going forward.
Further down the road, the next-gen Mercedes-Benz E-Class is projected to adopt S-Class elements in its outer styling. Meanwhile, the interior will most probably mirror the EQE layout, including the screens, pedals, steering wheel, and other controls.