Giancarlo Perlas
January 22, 2023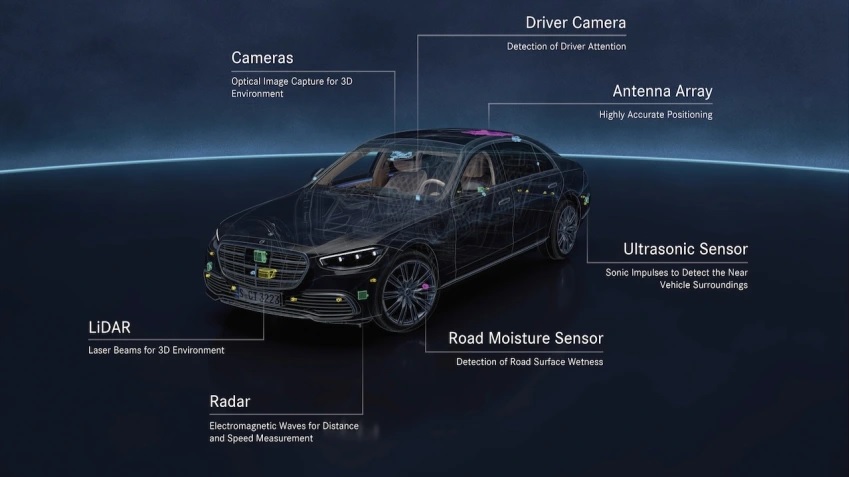 Mercedes-Benz just technically won the race to bring Level 3 autonomous cars anywhere in the US. Recently, the automaker got its approval to roll out its Drive Pilot system in Nevada and is looking to get permission from California soon.
While it should be noted that Waymo and Cruise have already integrated Level 4 autonomy in their ride-hailing services in the US, it comes with specific conditions that include operating only within a limited range for its service area. Mercedes, on the other hand, is allowed to use its system anywhere in the US, except in California for now where it is pending approval.
Drive Pilot comes with Level 3 self-driving technology, which is capable of steering, stopping, or parking itself without the need for the driver to be fully attentive along the way. This lets the drivers shift their focus to secondary activities such as video conferencing, watching movies, reading, eating, and playing games, among others. However, the permission of Mercedes comes with the condition that the driver should be able to take manual control if prompted by the system and that the vehicle must be within speeds below 37 mph.
Unfortunately, the Drive Pilot system will only be available for cars with specific hardware. Mercedes is not allowed to retrofit its present vehicles with it. That means anyone who wants to have the feature will also have to buy a new car equipped with the tech.
The rollout of the new tech to customers is expected to happen by the end of 2023.