Giancarlo Perlas
December 16, 2022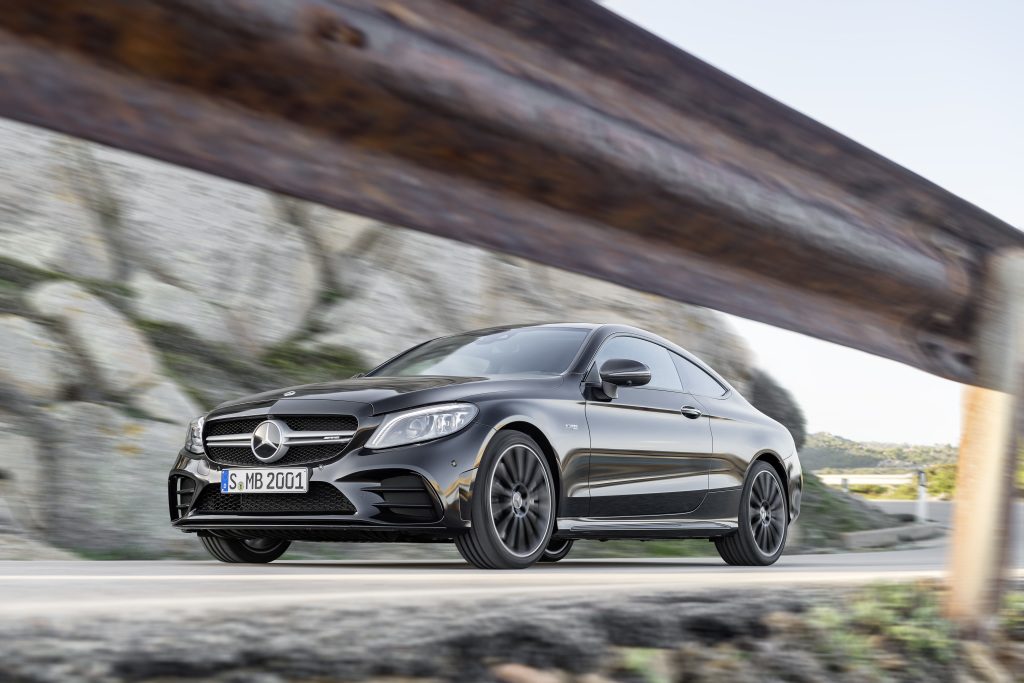 Owning a vehicle is a big responsibility, and teaching your teen about car ownership and the duties that come with it can seem like a daunting task. There are many elements of vehicle ownership that need to be taught in order for your teen to be safe on the roads, from properly maintaining their car to understanding the cost of owning a vehicle, especially if you're investing in a more luxury vehicle like a Mercedes-Benz.
Here's an overview of what you should be teaching your teen about responsible car ownership.
Insurance and Registration
The first thing you should discuss with your teen is insurance—both liability and comprehensive coverage. Liability coverage will protect both them and other drivers in the event of an accident, while comprehensive coverage will cover damages caused by something other than an accident. Make sure they understand that they are legally required to have insurance before they can drive, as well as how much it costs and why it's important.
You should also explain the importance of registering their car with the DMV when they purchase it (or when you purchase it for them). This includes getting license plates, which must be renewed every year. Explain that registering their car ensures that they won't get ticketed or fined if they're pulled over without registration documents.
Maintenance and Repairs
Your teen needs to understand how often they will need to take their vehicle in for routine maintenance such as oil changes, tire rotations, brake inspections, etc., as well as when more serious repairs may be needed. It's important for them to know what kind of maintenance needs to be done in order to keep their car running smoothly, so make sure you talk about this with them before handing over the keys! Additionally, teach them how to check their oil levels and tire pressure regularly so that they can spot any potential problems early on before they become more serious issues.
Cost of Vehicle Ownership
The cost of owning a vehicle doesn't stop at just insurance payments and repairs – there are also fuel costs, taxes, parking fees (if applicable), parking tickets (if applicable), tolls (if applicable), etc. Make sure your teen understands all these additional costs so that they don't end up getting caught off guard by unexpected expenses down the line! Additionally, provide some guidance on smart money management practices such as budgeting for those expenses each month or tracking gas mileage so that they know when it might be time for a tune-up or oil change.
Appropriate Conduct
Finally, discuss proper conduct while driving with your teens. Emphasize driver safety measures such as wearing seat belts at all times (and making sure passengers do too!), staying off cell phones while driving unless absolutely necessary (such as in an emergency situation), avoiding aggressive behavior while on the roadways (including speeding), following all traffic regulations/laws set out by local jurisdiction(s) where applicable, etc.
It's also important that you remind them to not only follow these rules themselves but that they are sure to model appropriate behavior for their passengers so that everyone remains safe while traveling together in their vehicle!
Teaching your teen about responsible vehicle ownership is essential for keeping them safe behind the wheel. Be sure to discuss topics such as insurance requirements/costs, routine maintenance needs/costs, appropriate conduct while driving/modeling behavior for passengers—allowing them time behind the wheel with parental supervision—and making sure they understand all other costs associated with owning a vehicle before handing over those keys. Doing so will ensure that your teen has everything he or she needs to hit those roads safely!