Giancarlo Perlas
December 4, 2022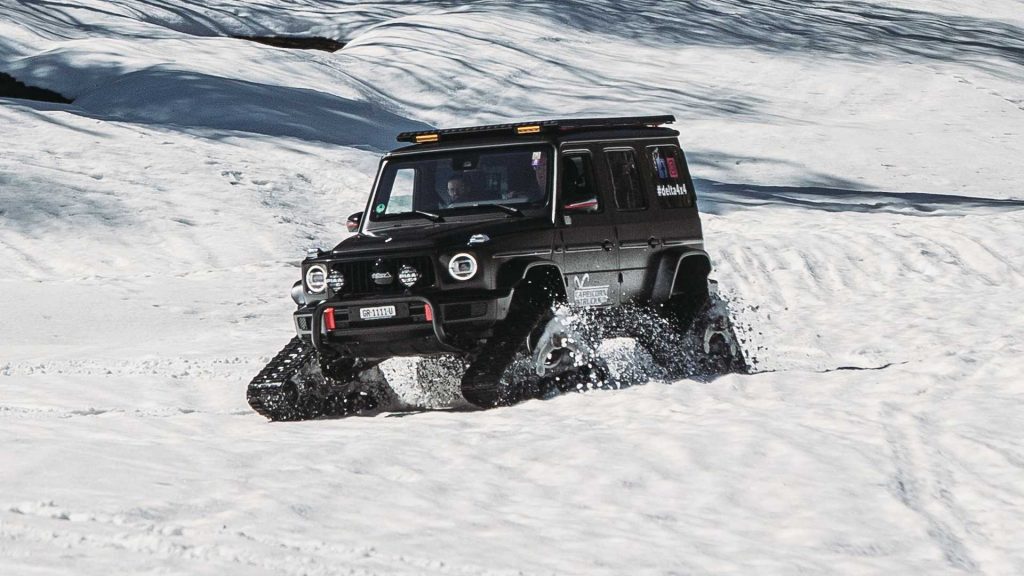 If you like adventuring through snowy terrains like in the Swiss Alps and you happen to have a Mercedes-Benz G500, a new conversion kit by Delta 4×4 may have just the kind of mod that you need for it. The new upgrade is highlighted by the installation of tracks for the G-Wagen.
The build shown in the images is the result of a project commissioned by an unnamed Swiss agronomist who happens to have a chalet somewhere in the popular mountain range of the Alpine region. The project consists of around €139,000 ($145,778 at prevailing exchange rates) worth of upgrades, including the parts, labor, and homologation.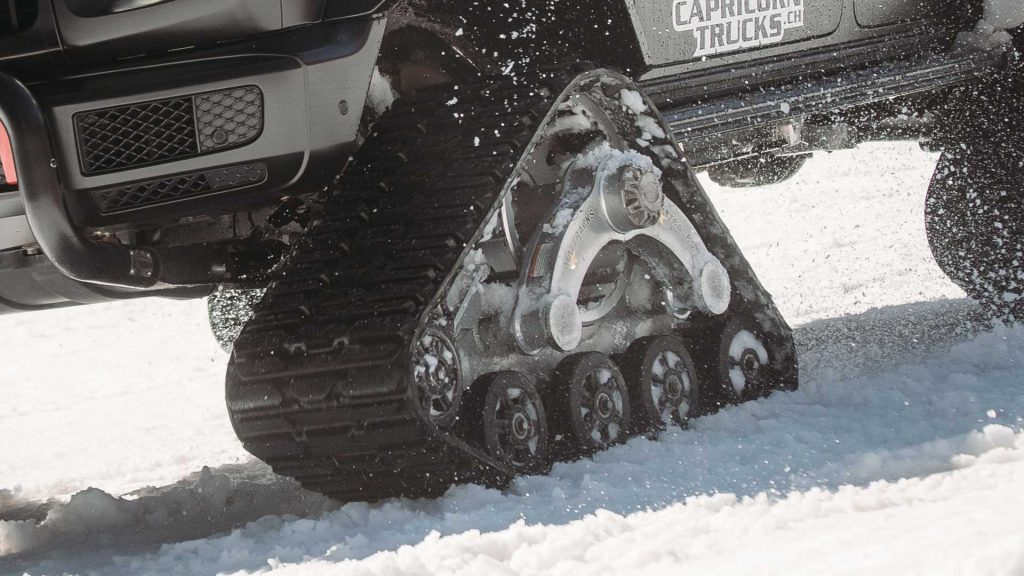 The track conversion alone costs about half of the said amount, which is around €50,000. The tracks are particularly made by Mattracks. Then, the parts had to be tested and certified by Swiss authorities for an added €50,000.
The rest of the numbers accounted for the required suspension upgrades and other modifications, including the 7.874-inch lift to accommodate the tracks, extended fender, front bumper with a bull bar, roof rack, and extra set of wheels. When it is not heavily snowing, or during summertime, the track setup can be easily swapped with the regular wheels of the G-Wagen.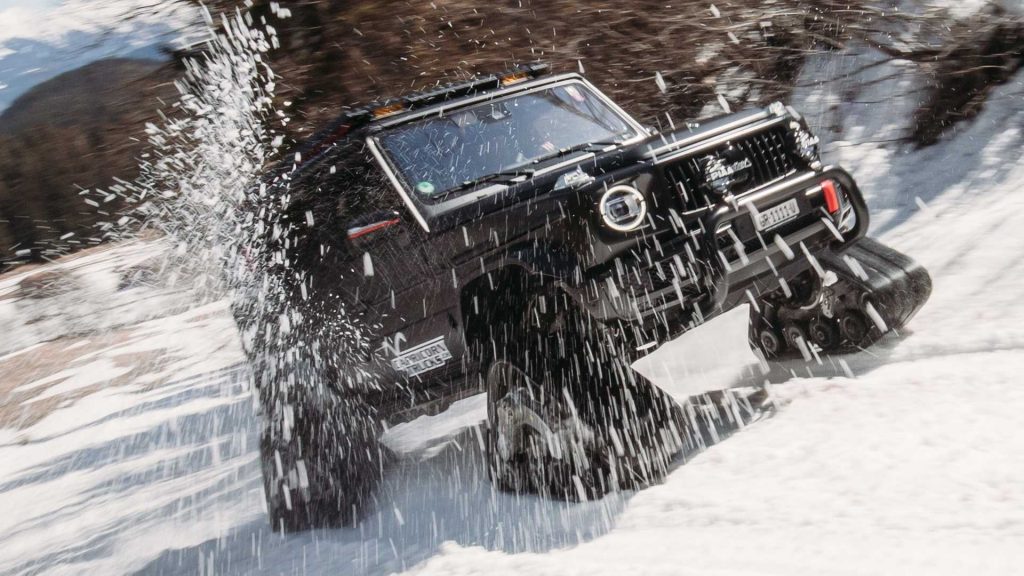 There's no word as to whether or not the engine of the G-Class here has been tuned. In its stock configuration though, it is already good for 436 hp with an estimated 0 to 62 mph acceleration time of 5.9 seconds.
It should be noted that the MSRP of the G-Class in Germany starts at €130,203.85. That means the total upgrade cost in this build by Delta 4×4 alone is enough for one to score another model of the luxury SUV.