Giancarlo Perlas
December 9, 2022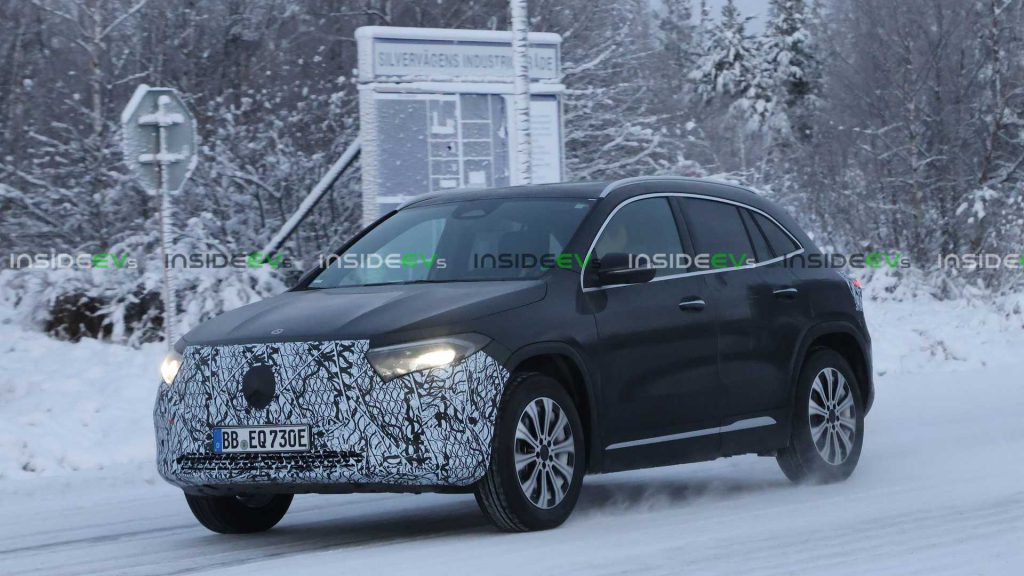 At present, the Mercedes-Benz EQA is the smallest crossover in its maker's electric vehicle range. If you haven't been keeping track of the series as of late, it should be noted that it is about to enter three years in its production phase. That means the auto is already due for a facelift, considering how Mercedes runs its business.
Recently, the EQA was seen by InsideEVs in the snow having its winter testing, and snapped some images of it. From the looks of it, the EV is about to get the typical mid-cycle refresh in some of its key areas if the level of its camouflage will serve as our basis.
Judging from its layout, however, we think that the changes will only be minimal on its body. The headlamps are not included in the covers, which means they won't be affected by the updates. However, there might be something going on in the areas of the front bumper and faux front grille. Likewise, the rear seems to hint at revisions on the taillights and the thin LED strip bridging them.
So far, these are all we have for the exterior, but we think that its interior will take the most upgrades looking at how the cabin design, displays, instruments, and overall tech of the EQ have taken a significant leap in its latest models. It would be a shame if none of the few elements found in the EQE and EQE SUV would at least trickle down in the facelifted EQA.
We don't expect any change from the powertrain offerings of the refreshed Mercedes-Benz EQA. So, it will likely keep its 140 kW (188 hp) output and 486 km (302 miles) electric range.