Giancarlo Perlas
December 16, 2022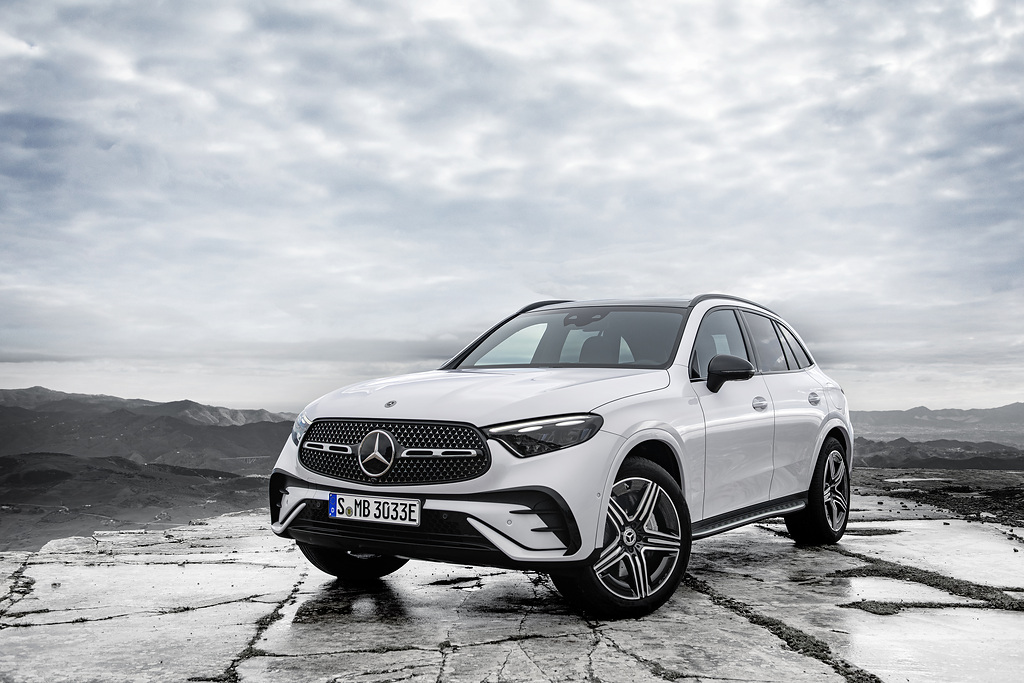 If you're like most people, you probably have a car that is important to you. It's more than just a way to get from point A to point B; it's your freedom and your independence. You may have even invested a considerable amount of money in it, especially if you're driving a luxury car like a Mercedes-Benz.
In order to protect your investment, you need to make sure that you get the best car insurance coverage for your Mercedes as much as possible.
Why Is It Important To Have Car Insurance?
No one ever expects to be in an accident, but the truth is that they happen all the time. In fact, more than 2 million people are injured in car accidents every year. If you're not properly insured, you could end up paying out of pocket for damages that aren't even your fault. That's why it's so important to have car insurance – it can help protect you financially if something happens.
Car insurance also helps protect other drivers. If you're involved in an accident and don't have insurance, the other driver could sue you for damages. And if you're found at fault in a car accident, having car insurance can help protect your assets and prevent you from going into bankruptcy.
How Can You Ensure You Get The Best Car Insurance?
When it comes to car insurance, there are a few things you should consider to ensure you get the best coverage possible. So here are some tips to help you make sure you're getting the best car insurance for your needs.
1) Shop Around
One of the most important things you can do when shopping for car insurance is to compare rates from different providers. You may be surprised at how much rates can vary from one company to the next. By shopping around, you can find a policy that fits your budget and provides the coverage you need.
2) Take Advantage Of Online Tools
Many insurance companies offer online tools and resources to help you compare rates and find the best coverage for your needs. Take advantage of these tools, as they can make it easier to find the right policy for you.
3) Consider Your Needs
Before you purchase a policy, take some time to think about what kind of coverage you need. Not all policies are created equal, and some will provide more coverage than others. Think about things like liability coverage, collision coverage, and comprehensive coverage. Make sure the policy you choose covers all of your needs.
4) Consider A Higher Deductible
If you're looking for a way to save money on car insurance, consider raising your deductible. Increasing the amount of money you have to pay out-of-pocket before your insurance kicks in can lower your premiums and get better coverage. Just be aware that this also increases the risk you're taking, so make sure you're comfortable with the amount before signing up for a policy.
5) Look For Discounts
Ask your insurer what types of discounts they offer and what you need to do in order to qualify. Most car insurance companies offer discounts to certain groups or individuals. For example, some companies offer discounts for having multiple vehicles on one policy or being safe drivers. You should also ask about any military or senior discounts that may apply to you.
6) Review Your Policy Regularly
Your needs may change over time, so it's essential to review your policy regularly. Make sure the coverage is still enough for your current situation, and the premiums are affordable. You should also make sure any changes you've made – such as getting married or buying a new car – are reflected in the policy.
7) Ensure All Upgrades Are Covered
If you've made any upgrades to your cars other than your Mercedes, like 2021-2022 F150 3.5 EcoBoost performance upgrades to your Ford engine, make sure they're covered in your policy. Not all car insurance policies will cover these types of upgrades, so check with your insurer to be sure.
8) Ask Your Insurer For Advice
If you're ever unsure about what kind of coverage you need, don't hesitate to ask your insurer for advice. They can point you in the right direction and help ensure that you have the best car insurance coverage possible.
9) Maintain A Good Driving Record
Maintaining a good driving record is one of the best ways to ensure you get the best car insurance. The better your driving record is, the better rates you'll be able to get from insurers. So, follow all traffic laws and practice safe driving whenever possible.
10) Read The Fine Print
When signing up for a new policy, be sure to read over the fine print carefully. This is where you'll find out exactly what is and isn't covered by your policy. If any clauses or exceptions don't seem right, be sure to ask questions until you understand them fully. Otherwise, you could end up paying for something out of pocket that you thought your policy would cover.
11) Ask Your Friends & Family
Don't forget to ask your friends and family who they use for car insurance. They may be able to share some tips on how to get the best rates or which companies they've had success with. It's also a good idea to read up on customer reviews before signing up for anything to ensure you're getting the best possible coverage.
12) Think About Long-Term Savings
When signing up for a policy, consider the long-term savings. You may get a better deal if you opt for a longer policy or if you buy multiple policies at once. Doing so can save you money in the long term, which is always a good idea.
13) Regularly Monitor Rates
Finally, be sure to regularly monitor rates from different insurers. Prices can change over time, and you don't want to miss out on a great deal. You can also use online comparison tools to make sure you're getting the best rate possible.
By following these tips, you can make sure you get the best car insurance coverage for your needs and budget. Doing so helps ensure that you're properly protected in the event of an accident while still saving money. So be sure to shop around and do your research before signing up for a policy.