Giancarlo Perlas
November 10, 2022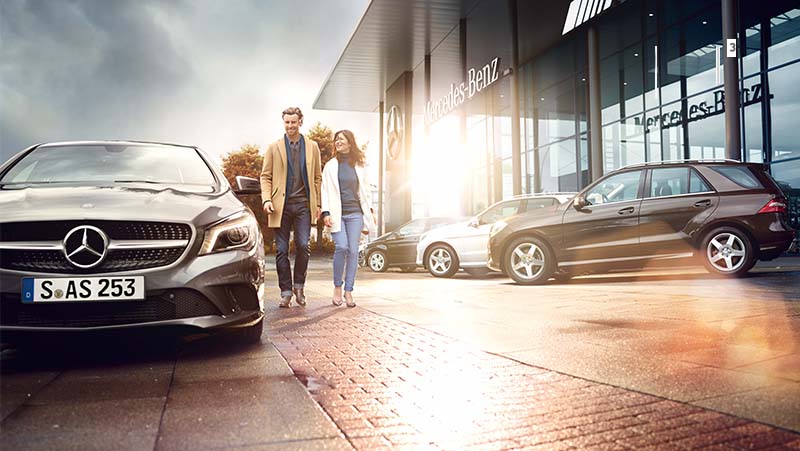 What do you think of when you think of a Mercedes? A classy, stylish car, that looks as good as it drives, right? That's exactly what they are, a highly desirable car, with pretty much every model looking great.
It is for exactly these reasons that 2nd hand, used Mercedes are also so desirable. Designed and built by German engineers, Mercedes cars are highly reliable, and for this reason, they also retain their value exceptionally well, especially when compared to other luxury car brands.
Unfortunately, these same features that make them a desirable car for you and me, also make them a prime target for thieves!
Did you know that on the list of the most stolen cars in the UK in 2021, Mercedes has two different models featured at 4th and 10th respectively?
With all of this in mind, we're going to run through some of the key reasons that you should always run a comprehensive car background check prior to purchasing any used Mercedes.
The car's true value
So, we know that Mercedes cars retain their value exceptionally well, and this does lead to them being one of the pricier makes of used cars. Unfortunately, as their reputation precedes them, you will often find that private sellers or unscrupulous dealers' price a used Mercedes at the highest possible price point.
This makes it very difficult to determine whether or not you are paying a fair price at the actual market value, or if you're being ripped off. Luckily for you, running a compressive car background check (for a modest £9.95), will give you an accurate value. The reliable and up-to-date results are reached using 50 different data valuation points, which are then all cross-checked for the most accurate results possible.
All of a sudden, the modest fee for the car check seems like excellent value as soon as you realise the car is being sold at £5000 over its true value!
The stolen car check
We mentioned above that Mercedes has the dubious honour of having two different models featured in the 2021 top 10 most stolen cars in the UK list. And with theft car theft becoming more common, how can you be sure, and we mean 100% sure that the used Mercedes you are looking at is 100% legal and that the seller is legit?
You guessed it, by running a comprehensive car background check. Unfortunately, people do inadvertently buy cars that have been reported stolen, and it probably happens more than you think. And while you don't get in trouble if you mistakenly buy a stolen car, you will have to hand the vehicle over to the police.
Ultimately, buying a stolen Mercedes will not only end up in you losing the car but also in you being out of pocket, as the chances of recovering your money are slim to none!
Aside from checking a used Mercedes's true value and ensuring that you are 100% confident that it is not a car that has been stolen, running a comprehensive car background check can give you reliable information about a host of other parts of a car's history.
This includes information on any outstanding finance, another way you can end up paying over the odds for any used car, let alone a used Mercedes. Along with other information, such as its service and MOT history, approximate running costs, performance insights, and much more!
So, just remember, that if you are ever in any doubt, make sure you run a car history check and check it out!