Giancarlo Perlas
September 18, 2022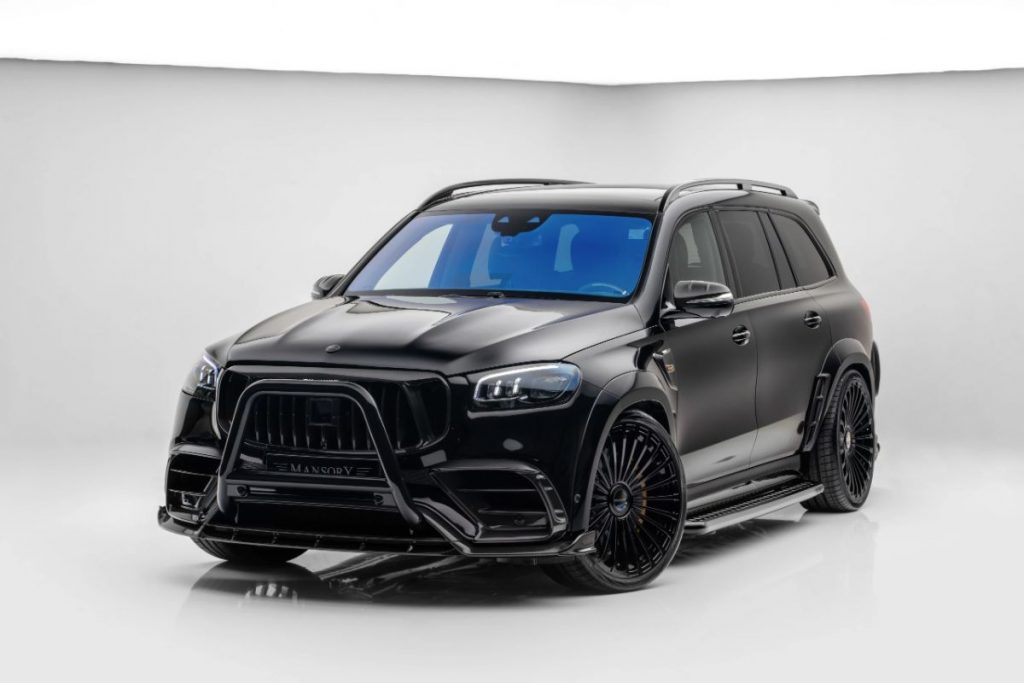 From a brand that is known for tuning Rolls-Royce and Ferrari vehicles, Mansory has grown its portfolio over the years to include 18 automobile brands. Among them are Mercedes-Benz vehicles that range from absurd to awesome.
Recently, the tuner unveiled its newest creation based on the Mercedes-AMG GLS 63. The work done on the high-performance version of the classy SUV turns the auto into something else that it removes most traces of its Mercedes identity on the outside.
The exterior of the GLS has been facelifted using carbon fiber elements to imbue it with new hood, front lip, bull bar, rear bar, rear diffuser, running boards, extended fenders with air inlets, and roof spoiler, among others. It also features new forged wheels in various designs and interior trims featuring new premium leather seat covers with special stitching patterns. Overall, it makes the vehicle more aggressive on the outside while the interior is tailored to emit a more exclusive aura.
The revised look of the GLS may not be everyone's cup of tea but the power boost is likely to appeal to a lot of people. Thanks to the P720 package of the brand, the 4.0-liter twin-turbo V8 engine of the auto, which is originally set to deliver 603 hp and 625 lb-ft of torque, can be configured to deliver up to 710 hp and 737 lb-ft of torque with a subtle software upgrade. The numbers can even be stretched up to 838 hp and 811 lb-ft torque with the P850 package of the specialist.
The pricing of the Mansory Mercedes-AMG GLS 63 varies depending on the mods you have chosen. You can check out the cost of your preferred build using the tuner's online configurator.