Giancarlo Perlas
July 23, 2022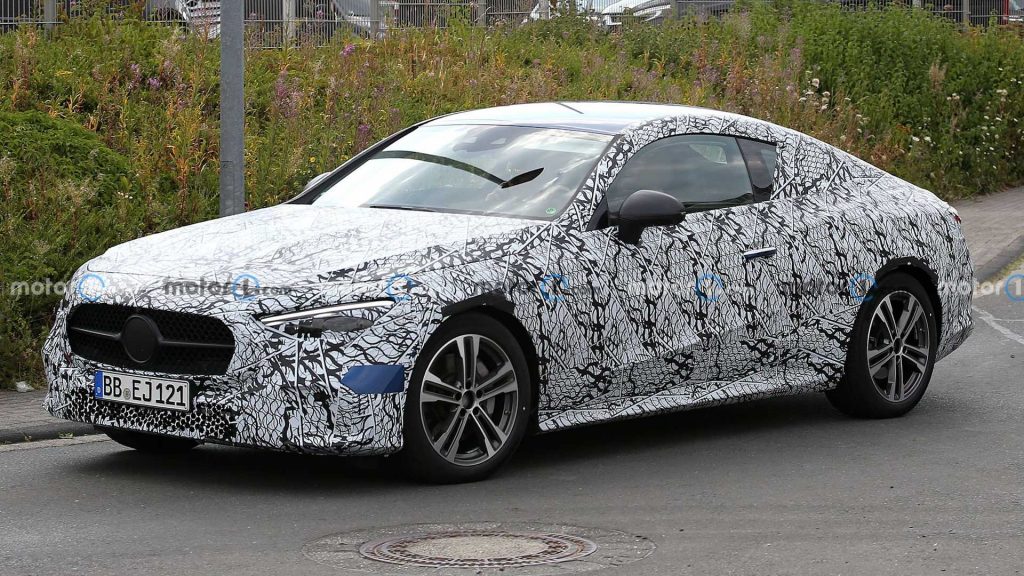 First was the Mercedes-Benz CLE convertible, and now we also have the coupe variant of the all-new model. Recently, the prototype of the CLE Coupe was spied again with a skin-tight zebra camouflage.
There are only a few parts partially peeking from the camo of the spied CLE like the narrow headlamps, thin taillights, blackened grille, and five twin-spoke wheels. The rest of its exterior is hard to make out, but even so, we can see that the car really has a sporty design, thanks to its truncated tail. It also hints that what we are looking at is the CLE's Benz guise and not an AMG due to its lack of quadruple exhaust ports.
We can't see what's going on with the interior of the car but we think it will be fitted with all the amenities found in the new E-Class, or at least the new C-Class. As for its engine, it should be powered by a 2.0-liter turbocharged inline-four.
As mentioned, the CLE will be offered in coupe and convertible versions. The range is groomed to fill the void that will be left behind by the axing of the coupe and convertible variants of both the C-Class and E-Class.
There's no indication regarding the launching of the new CLE yet. The most likely scenario, however, is that it will make its debut before the current year ends. It will be marketed as a 2023 model year car though. Meanwhile, it is expected to be offered in AMG guise, too. The high-performance variant will most probably come out in late 2023 or early 2024.