Giancarlo Perlas
July 4, 2022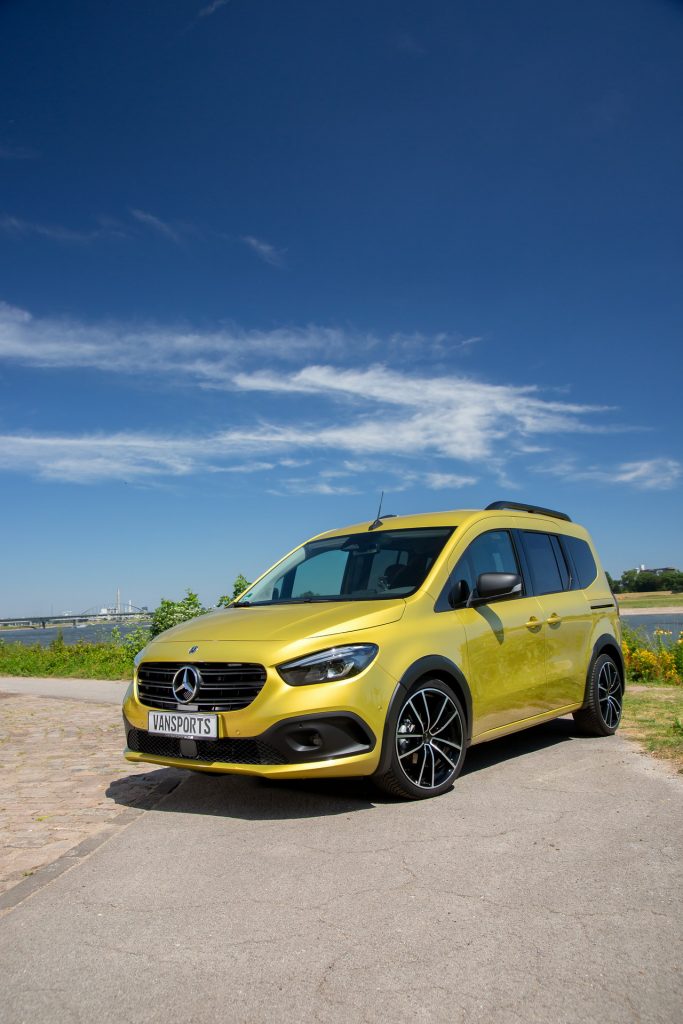 There was a time when vans were very popular for non-commercial vehicle buyers because of their high level of utility. However, the arrival of the more appealing, more reliable, and more powerful SUVs gradually eclipsed their fame. Thus, they don't actually get as much love as cars and SUVs from casual fans and tuners alike.
Vansports is not yet giving up on the Mercedes-Benz Citan though. Recently, the German tuner unveiled its new project for the van to give it a bit of a sporty and adventurous appeal.
The mods are only focused on the exterior but Vansports truly did a great job in making the Citan stand out. The body kit is highlighted by its PU-RIM fender extensions, two-tone dual spoke aluminum wheels wrapped in 235/35R19 tires. It also includes spacers that drive the wheel out by 0.4 inches to give the van a better stance and improved handling.
Two options for the suspension of the Citan are offered by Vansports. One brings down the ground clearance of the van by 1.2 inches with "slightly stiffer characteristics" to improve handling. The other raises the springs to give higher ground clearance for those who prefer to use their ride for light off-roading like going to fishing spots or construction sites. The latter is not yet available yet, but it will be soon according to the company.
Although not shown in the pictures, Vansports claim it is also providing upgrades for the vehicle's interior this fall. These include leather trim for the upholstery, hydrographic treatments new floor mats, aluminum door sills, and aluminum foot pedals.
Lastly, future plans for the Mercedes-Benz Citan van include a new "CP Stream" front bumper made with ABS, side skirts, and bigger exhaust tips. Meanwhile, the model with higher suspension will get protective sidebars in matte black and a protective strip for the loading sill.