Giancarlo Perlas
July 17, 2022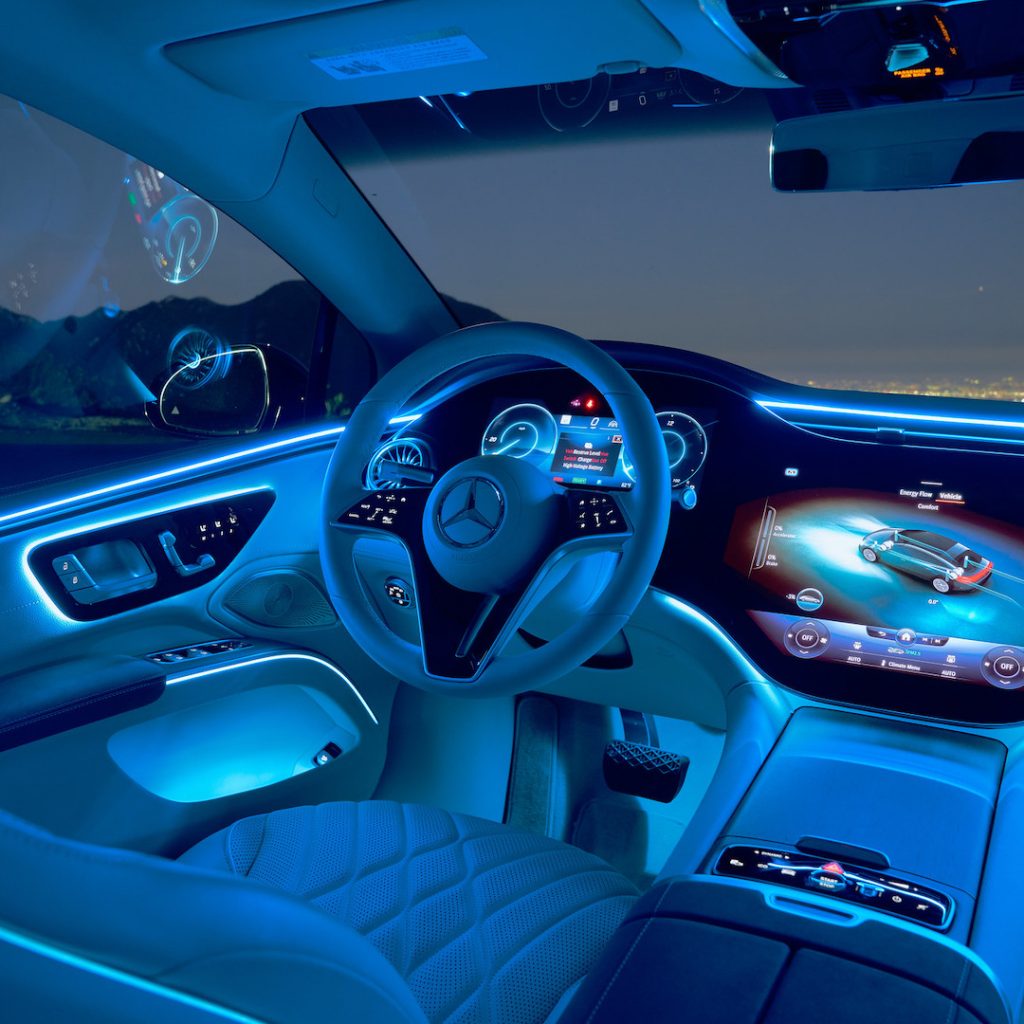 Mercedes-Benz Ambient Lighting is one of the three-pointed star brand's most unique and luxurious features. It is designed to elevate the interior of its vehicles, providing a more comfortable and inviting space for passengers.
The Mercedes ambient lighting system uses 190 LED lights that are carefully positioned throughout the cabin. These lights can be customized to create different effects, depending on the mood or atmosphere that you want to create.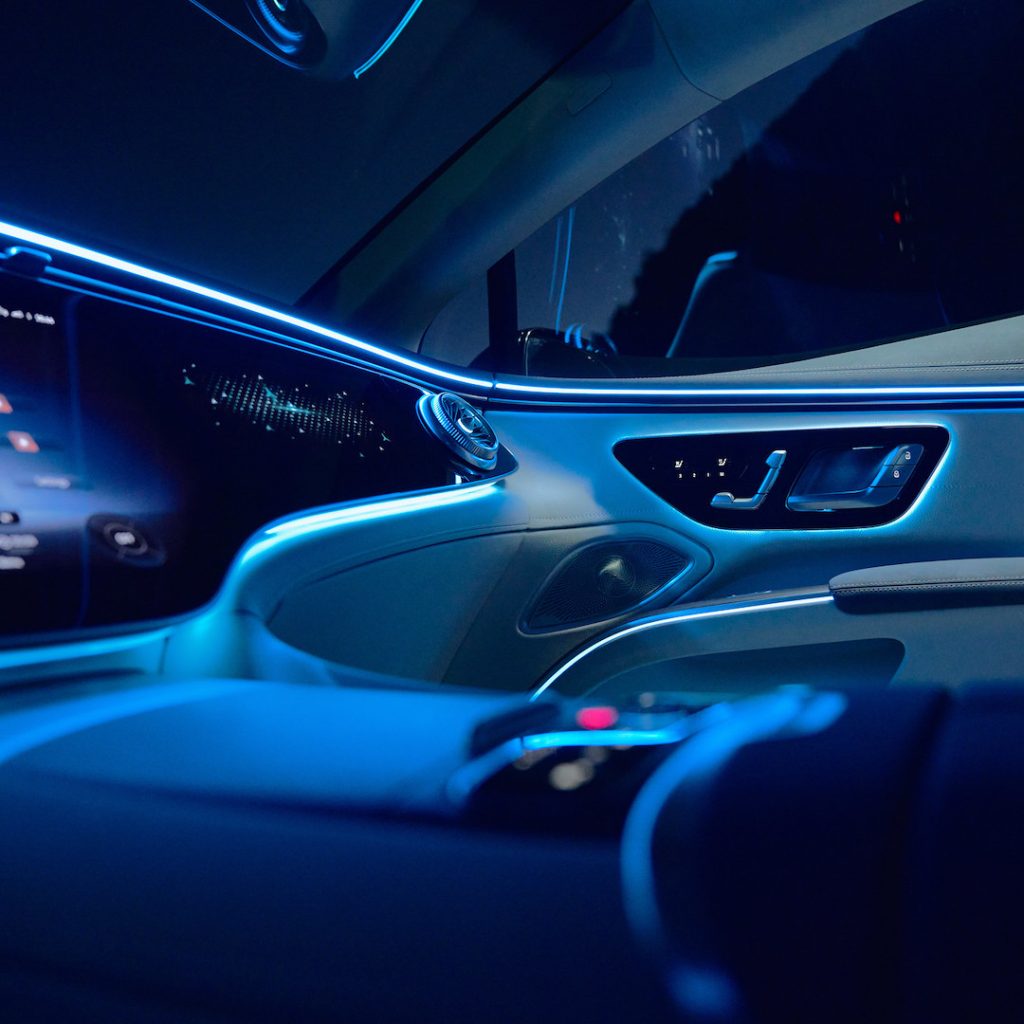 The ambient lighting system, although available only as an optional extra, is an important part of the Mercedes-Benz EQS interior design. The EQS is one of Mercedes' new electric vehicles unveiled in April 2021, which also spawned an SUV version in the following year.
Complementing the ultra-modern and sleek exterior of the EQS is its interior design of the same quality. The Mercedes ambient lighting system helps to create a warm and welcoming environment inside the vehicle, making it even more comfortable and enjoyable to ride in.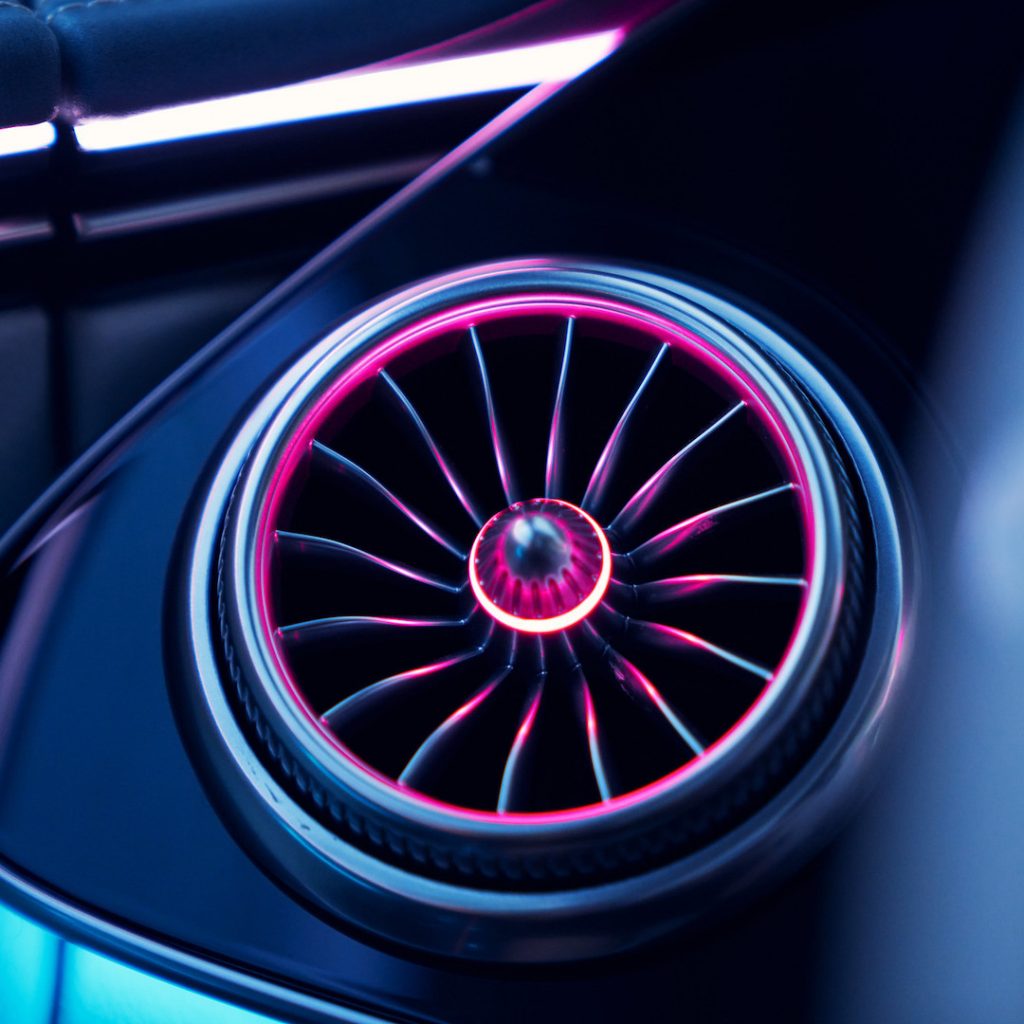 The photos here show what the interior of the EQS looks like with the ambient lighting set in blue, which surely works well in defining the vehicle's electrified nature. Likewise, the blue color gives it a cool and relaxing aura for the EV's occupants.
Apart from the aesthetic function, the Mercedes ambient lighting system works well with the other features of the auto, too. For example, if the driver assistance system of Mercedes detects a risk of collision, ambient lighting illuminates the instrument panel in red to gain the attention of the driver. It works with Blind Spot Assist as well by lighting the door in red to warn of a potentially hazardous situation.