Giancarlo Perlas
June 17, 2022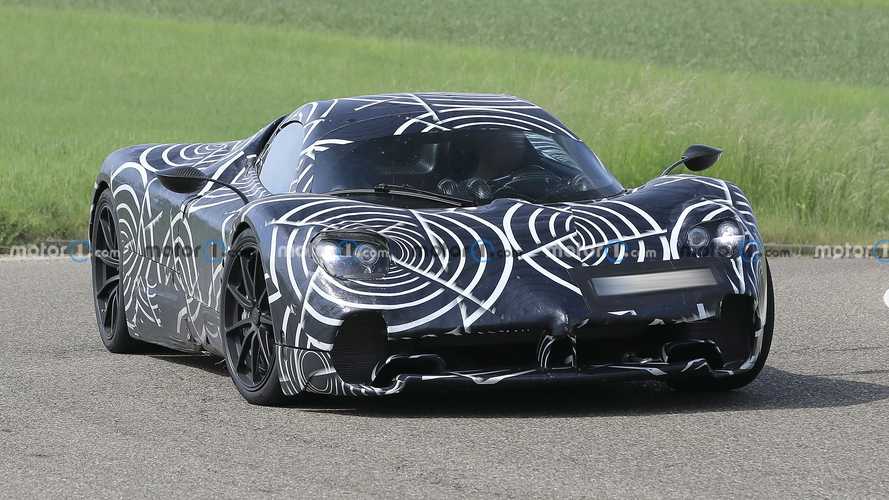 Just when we thought that the V12 engine of Mercedes-Benz is about to become a relic of the past, Pagani confirmed that will continue using the power unit in its new hypercar. Spy shots here show the C10, which is the spiritual successor of the Huayra.
The C10 in the photos from Motor1 is covered in a heavy camouflage with only the air vents in the bumpers and doors visible. They also give us a slight peek through the cockpit via the windshield but it's still hard to make out its interior design at this stage.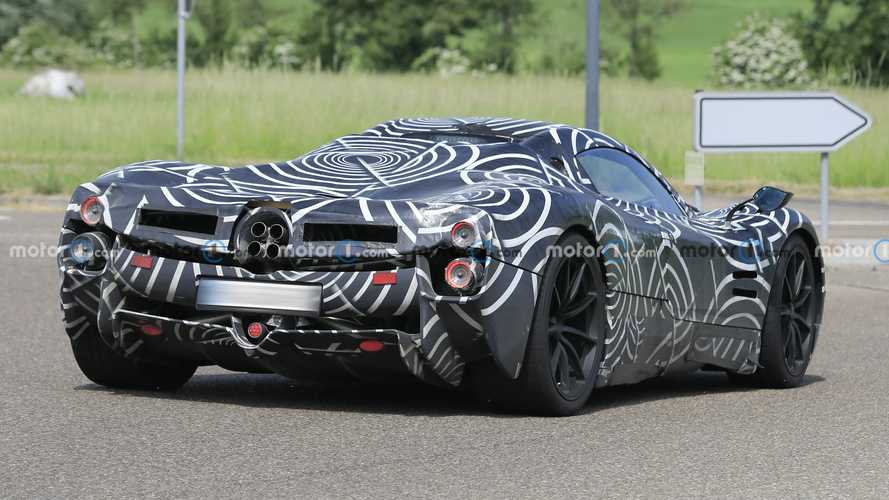 The profile of the prototype here seems too conservative for a Pagani hypercar, let alone being a Huayra successor. It shows a short nose with a steeply slanted windshield, which is the signature style of its brand. There also appears a scoop behind the roof to enhance the airflow to the rear-mounted engine and it lacks a large rear wing. However, it is also possible that some sort of padding or false panels are concealing the real form of the vehicle and some parts have been detached so these are merely assessments based on the face value of the prototype shown in the spy shots.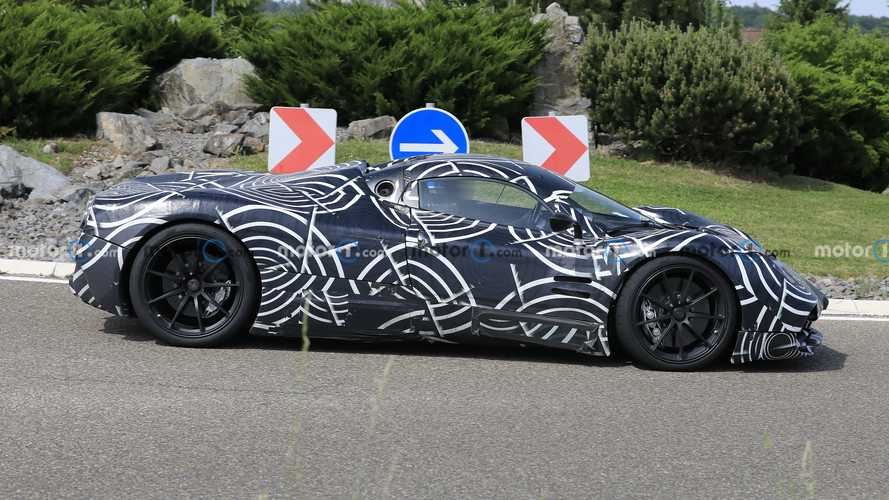 The icing on the cake and the real reason why the C10 is featured here on a Mercedes site is due to its V12 engine developed by our beloved German automaker. The Italian automaker is yet to confirm the output of the power unit but it said that it will have no electrification and it will be designed as a track-focused vehicle instead of the usual hypercar with a ridiculous amount of power.
Reports suggest that the new Pagani C10 will debut on September 12 this year. We will surely keep track of its developments until then.