Giancarlo Perlas
June 11, 2022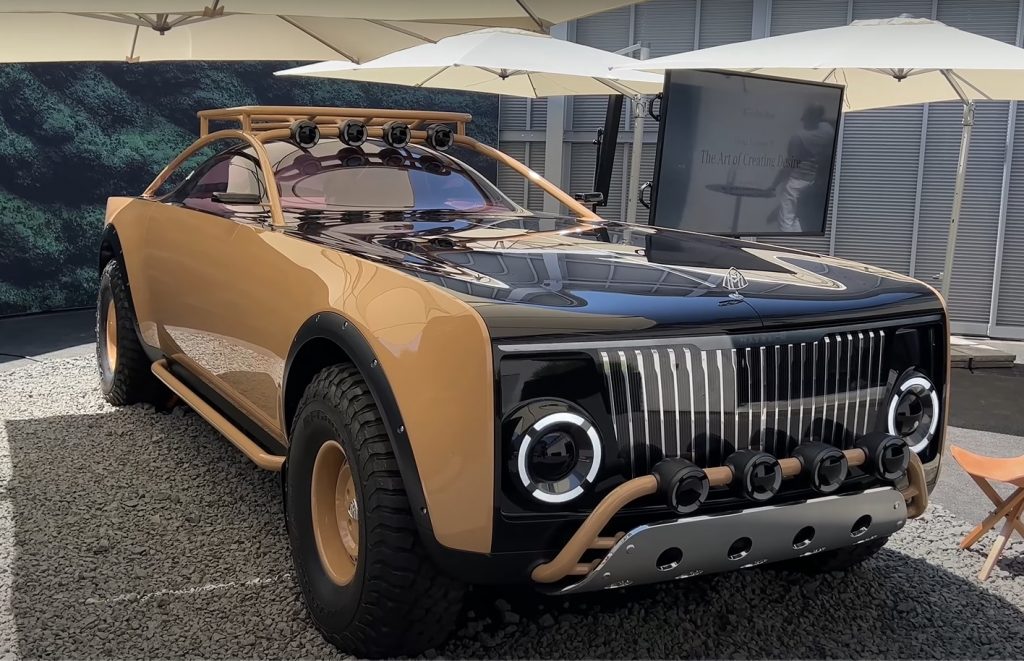 Putting Mercedes-Maybach alongside the late Virgil Abloh in a project can only result in one thing: it's going to get wild. That's exactly what happened when a collaboration between the two happened again last year, which resulted in the Project Maybach x Virgil Abloh Concept.
This one-off concept was a product of the meeting of the minds between Gorden Wagener, Mercedes' chief designer, and Abloh, a famous American fashion designer who sadly passed away in 2021. The posthumous work of the fashion icon premiered in December 2021, a month just after his passing.
The project is so outlandish that if you remove the Maybach badges from the auto, you can no longer tell that it's even one. The crossover, two-seater coupe features an all-electric powertrain with off-road elements. It is highlighted by its sand-brown exterior finish, boxy body with smooth surfaces, illuminated front grille, round LED headlamps, and horizontal LED strip. With that, it almost resembles a futuristic Rolls-Royce than any of the existing Mercedes, AMG, or Maybach models.
In addition, its unique styling includes a bull bar with fog lights and a skid plate, a caged glass roof canopy, and massive BF Goodrich mud-terrain tires. But really, why would anyone even risk getting this priceless, one-off, piece of equipment on muddy or rough terrains?
They should have just gone for the more stylish sports tires with classier rims. But then again, I'm no designer so the decision to go in that direction is probably for the best.
Meanwhile, the rear of the auto appears much simpler. It showcases a boxy tail illuminated by rounded taillights with embedded Maybach logos and a rear skid plate on the underside.
Lastly, the interior was completely reworked to feature sand-colored leather upholstery, completely foldable twin seats, a huge central instrument cluster, and a multi-function oval steering wheel with what looks like a touchscreen possessing Maybach graphics.
Again, this is a one-off work that will never be replicated in any of Mercedes' production lines. This makes an exquisite addition to any car collector, but we doubt that it's even for sale. It will likely just be displayed at the Mercedes-Benz Museum.