Giancarlo Perlas
June 10, 2022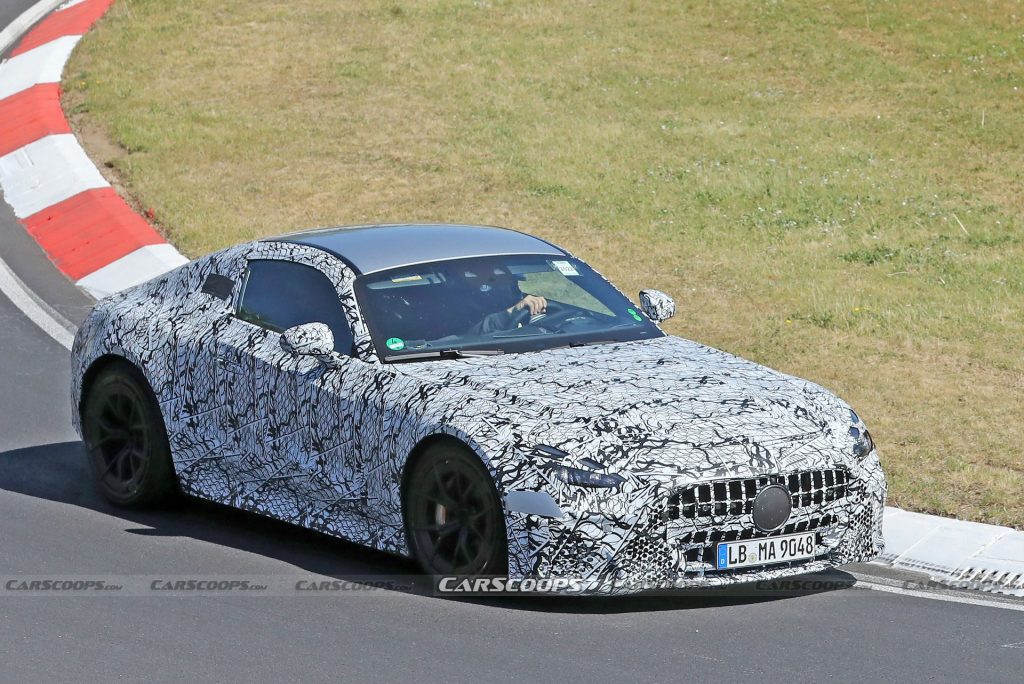 From the time it came out in 2014, the Mercedes-AMG GT family has seen its ups and downs. It initially began as a spiritual successor of the Mercedes-AMG SLS, and then it kept on adding more models after. However, the lineup appeared to have become so bloated later on that its maker later decided to streamline it. Personally, we prefer the latter as it somehow maintains the exclusivity of the range.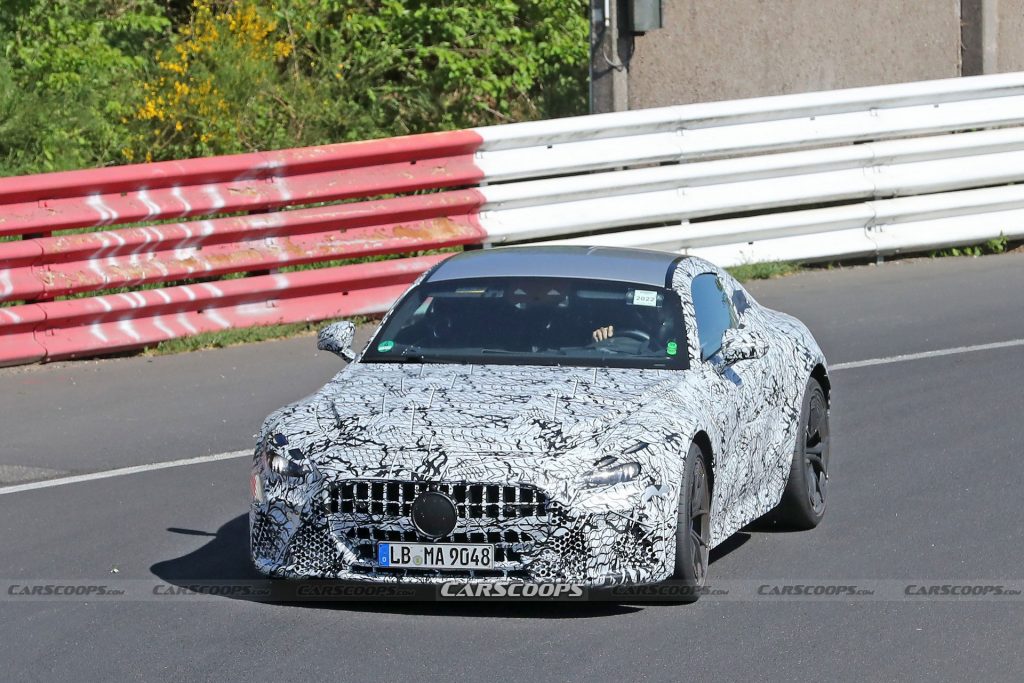 Recently, a prototype was seen cruising around the track bearing the same features as the AMG GT. Based on the spy shots of Carscoops, it's likely a prototype for the next-gen model of the car. From the looks of it, the auto seems to be going back to its roots as a worthy heir to the SLS' throne.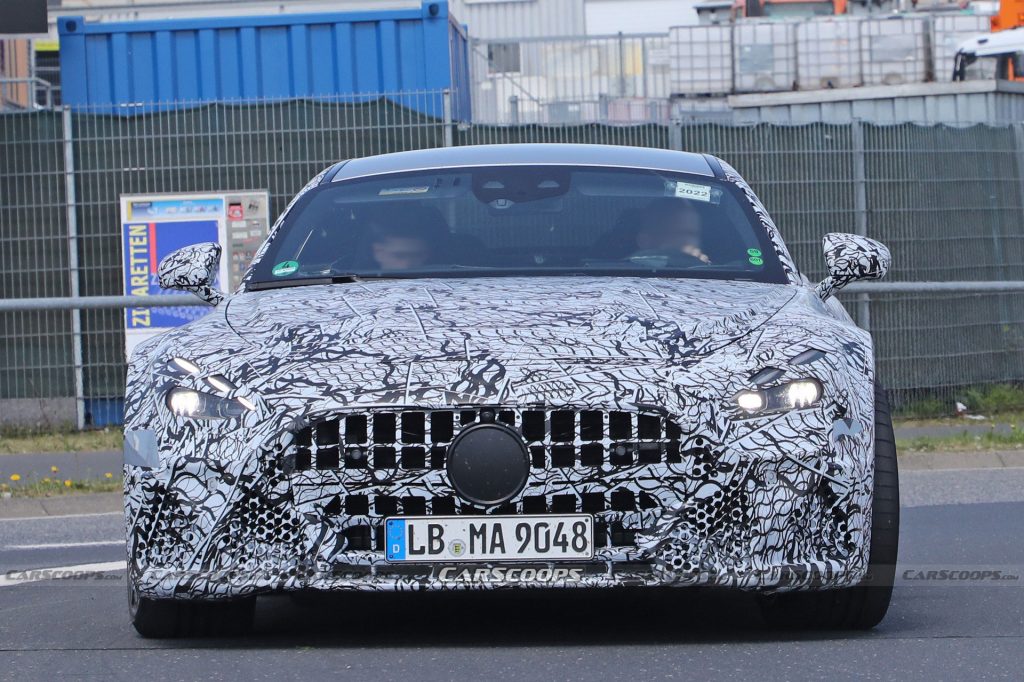 Though there's not much to see in the heavily camouflaged AMG GT as of yet, the bulges and peeking areas of the wraps are an indication of what's to come. Partially exposed are the thin headlamps and taillights of the car as well as its radiator grille and quadruple square-tipped tailpipes. The protrusions on the doors also suggest flush-mounted handles. Meanwhile, the armoring and wheels appear to be made of lighter materials than the current model.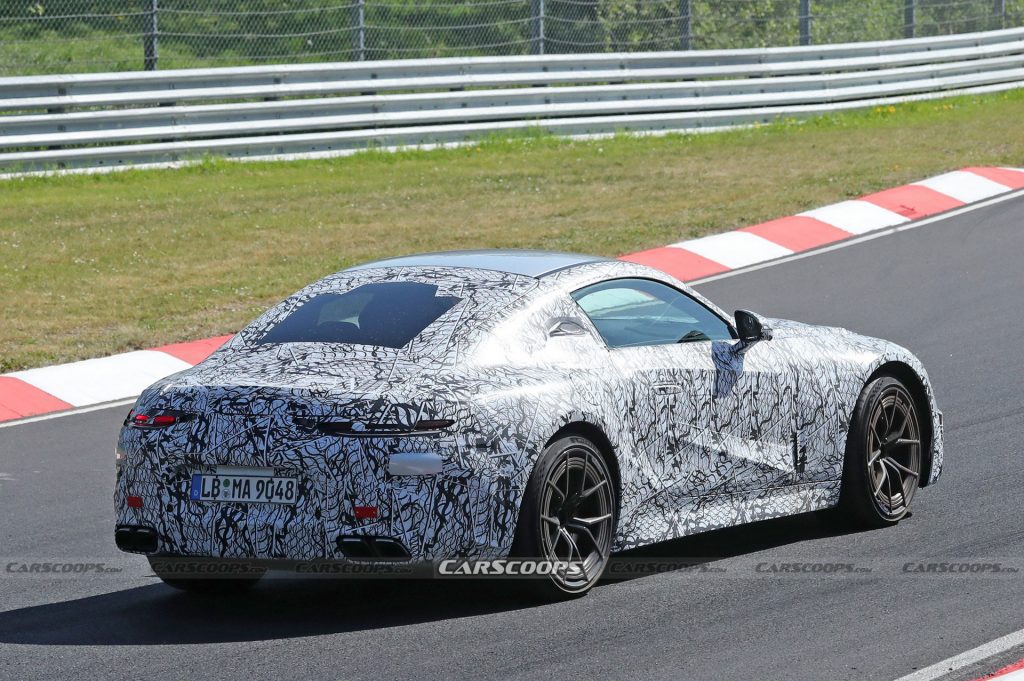 There's no clue as to what to expect from the new AMG GT's interior, but since it was developed alongside the SL, it is projected to at mirror the convertible's cockpit elements, including a 12.3-inch digital instrument cluster and 11.9-inch infotainment system with MBUX integration. Unlike the SL though, the AMG GT will retain its two-seater coupe design.
Likewise, the upcoming AMG GT might sport the same power unit as the SL. That's a 4.0-liter twin-turbo V8 in various outputs ranging from 469 hp to 577 hp. A plug-in hybrid variant of the vehicle was spotted earlier, too, which could be the follow-up to the AMG GT 63 S E Performance carrying as much as 831 hp.
There's no word yet about the launch of this Mercedes-AMG GT prototype's production version, but it could be before 2022 ends or at the start of 2023.