Giancarlo Perlas
June 20, 2022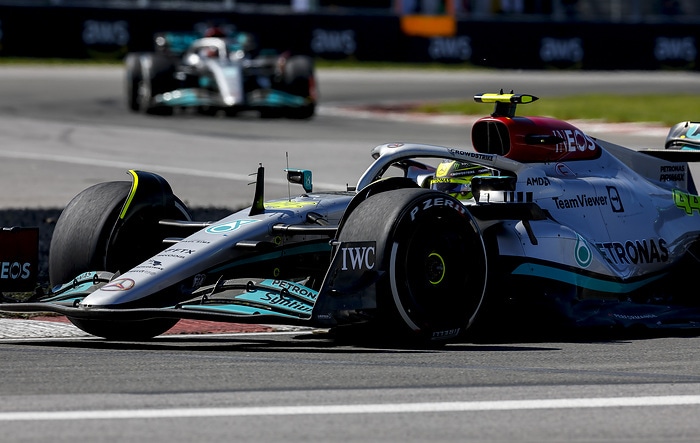 After complaining much about it, the Mercedes F1 team claims to have already solved the porpoising issues in its cars. The statement came after the encouraging win of the group at the Canadian Grand Prix last weekend.
As a recap, Formula One defines the term "porpoising" as when an F1 car bounces up and down – a phenomenon caused by an increase, then a sudden decrease, of downforce. This is evident when the drivers' heads are seen moving like bobbleheads while their cars are going full speed down the tracks.
Several drivers, including Lewis Hamilton, George Russel, and Kevin Magnussen, to name a few, have complained of serious physical pains after experiencing it on track.
In an interview during the aftermath of the race in Montreal, team boss Toto Wolff said they are already on top of the porpoising problem because they have fixed the aerodynamic elements that have been contributing to it. However, the solution came with a price.
Now, Mercedes drivers have to contend with stiffness in their cars because of their low ride setup. This could prove to be troublesome when the surface of the track is not smooth. So instead of the drivers' heads bobbling, their cars now tend to bounce at curbs.
It seems that one problem just leads to another at the Mercedes F1 team. In addition to the new issue it is experiencing, its mechanics also have to focus on increasing the pace of the Silver Arrows to narrow the performance gap between its rivals Red Bull and Ferrari.