Giancarlo Perlas
June 21, 2022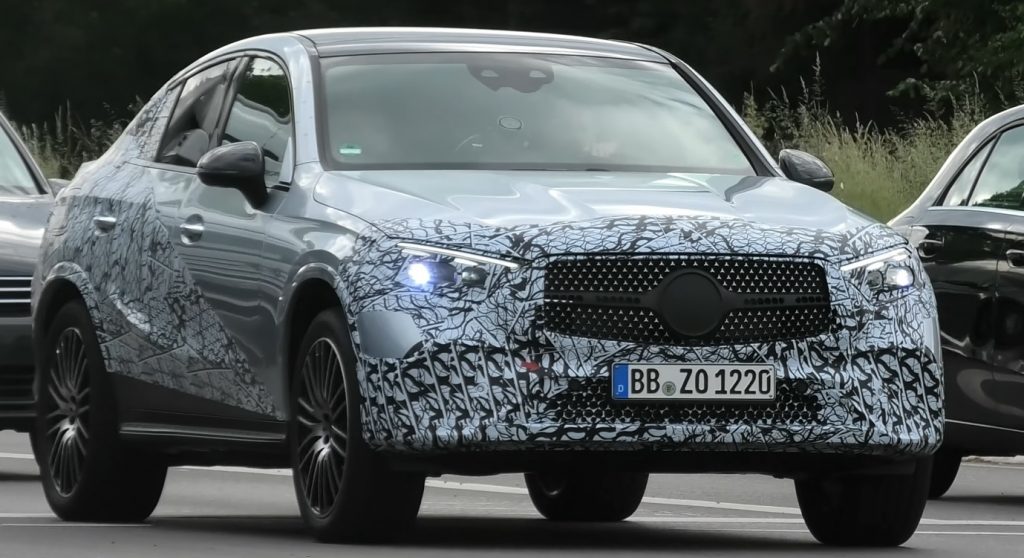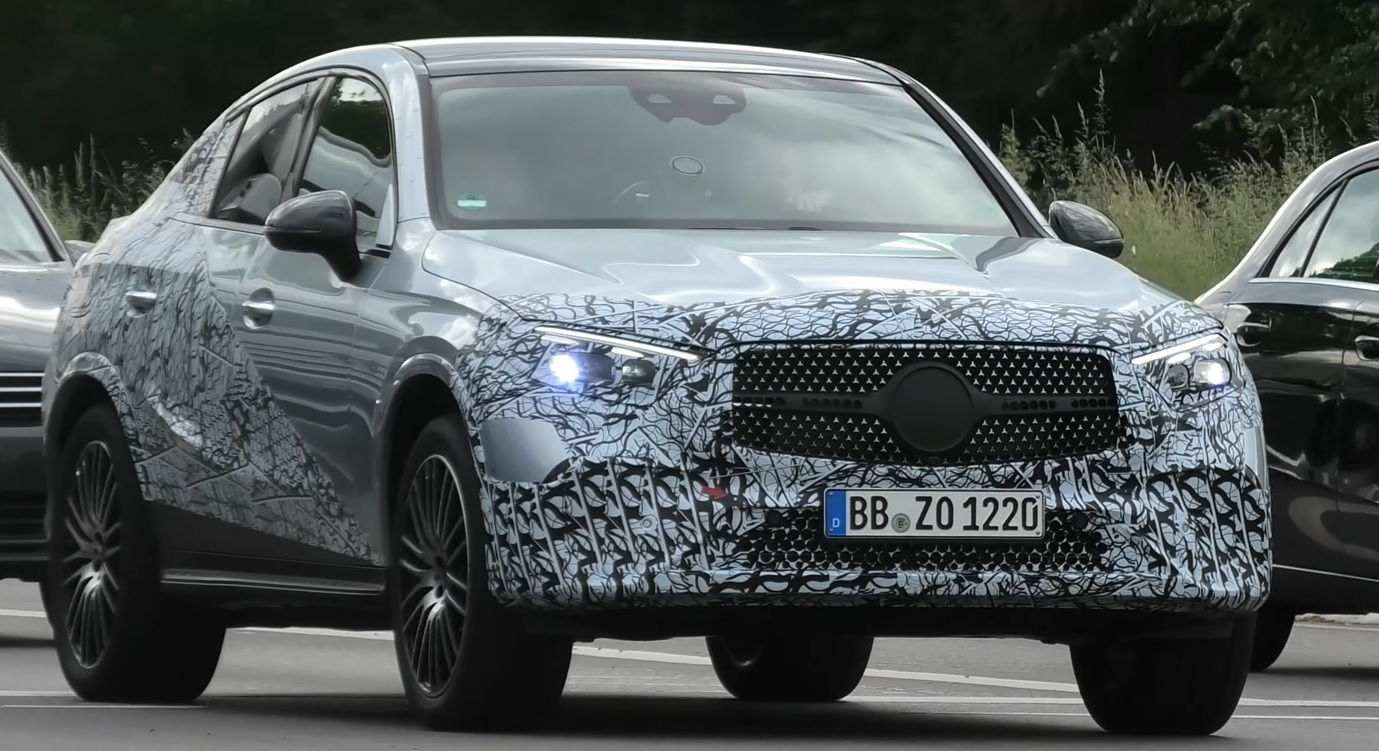 The second-generation Mercedes-Benz GLC compact SUV just made its debut this June. Without missing a beat, the three-pointed star marque is looking to follow it up right away with the GLC Coupe crossover.
Recently, a spy video of the GLC Coupe surfaced, thanks to the ever-reliable walkoARTvideos channel on YouTube. Despite the partial camouflage covering its back and some portions in front, the crossover coupe is looking as gorgeous as ever.
Like its big brother, the GLC Coupe features more refined and cleaner surfaces that ditch the stiff body lines in accentuating some of its key areas. Instead, its lines are now subtler and organically integrated into its body, which also complements the visually alluring placement of the artistic dents on the sides.
From the exposed areas, we can see that the crossover coupe is sporting a panoramic roof, distinct body lines just above the wheel arches, and multi-spoke alloy wheels. Meanwhile, peeking from the camo are thinner LED lights in the front and rear.
The GLC Coupe shares the same MHA (Modular High Architecture) platform found in the GLC SUV. The main difference displayed by the coupe variant though, aside from its curvier backside, is that it is lighter due to its increased use of aluminum over steel.
The GLC Coupe will likely share the same powertrain as the GLC SUV and the C-Class sedan. With that, its AMG model will most likely top at 644 hp.
Expect the official debut of the Mercedes-Benz GLC Coupe to happen later this year.