Giancarlo Perlas
May 5, 2022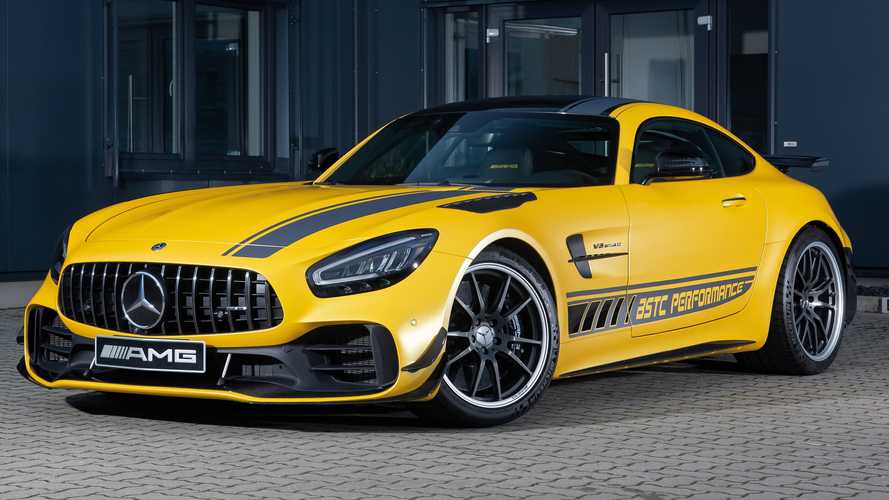 BS Teile Center (BSTC), a German shop that sells used Mercedes parts, just unveiled its latest project based on the Mercedes-AMG GT R that mainly uses new original equipment manufacturer (OEM) parts and some aftermarket parts. The result is an 891 hp beast with a more striking exterior.
Starting with the engine, the 4.0-liter twin-turbo V8 of the car benefits from the new Weistec Engineering W.4. turbochargers, ARMA carbon-fiber intake, Wagner air coolers, and IPE downpipes with 200-cell sport catalytic converters to bring its output near the 900 hp mark. That numbers make the AMG GT R more powerful than the top-of-the-line Mercedes-AMG GT Black Series with 720 hp.
As for the body parts, BSTC swapped some OEM parts taken from the Mercedes-AMG GT Pro model to pipe up the appeal of the AMG GT R. These include the unit's bumpers, wheel fenders, side skirts, rear wing, rear diffuser, and brakes. The donor also replaced its wheels with 20-inch units in titanium gray matte hugged by Michelin Pilot Sport Cup 2 tires.
It should be noted though that the parts swapping on the body is only aesthetic in nature. Therefore, the AMG GT R does not take the AMG GT Pro's electronically-adjustable rear wing and traction control system.
There was no mention of the new 0 to 62 mph acceleration time of the modified Mercedes-AMG GT R by BSTC, but it is estimated to be around the three-second mark as the Black Series of the range accomplishes that feat in mere 3.1 seconds.