Giancarlo Perlas
May 5, 2022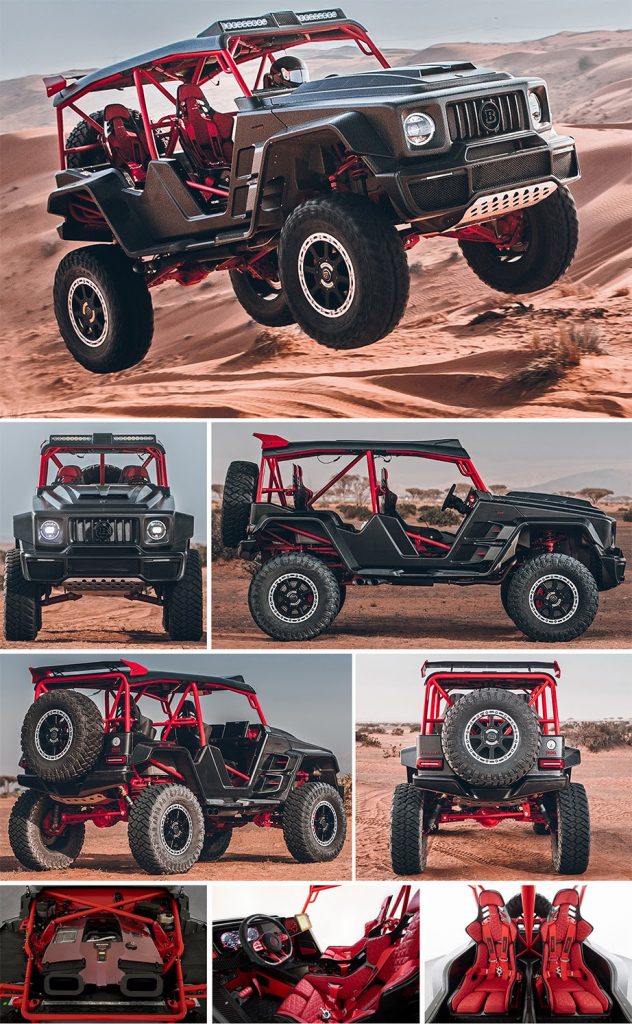 As soon as I read the new press release that Brabus sent to us, the first thing that came into my mind right away was "What were they thinking?" From tuning the Mercedes-AMG G63 into a more aggressive, more posh, sportier SUV and even making a pickup truck out of it, they recently went out of their way to turn it into a hardcore buggy.
The renowned Mercedes tuner calls its newest creation the "Brabus 900 Crawler", and refers to it as the "ultimate desert dunes racer". Basically, Brabus stripped the G-Class from all its luxurious features down to the interior, and then replaced them with plenty of carbon fiber elements as well as racing seats wrapped in Silvertex fabric to protect them from environmental elements. These make the vehicle nearly a thousand pounds less than its original form. The specialist also installed a modified suspension that's adjustable by 6.3 inches for tackling extreme terrains, and a new set of wheels wrapped in 40×13.50 R20 off-road tires supported by 400 mm and 370 mm front and rear disc brakes, respectively.
As for the engine, the Crawler takes a 4.5-liter displacement in its twin-turbo V8 setup. The new configuration raises the total output of the buggy to 888 hp and 922 lb-ft of torque. It should be noted though that the torque has been capped at 774 lb-ft so as not to put too much pressure on the G-Class' nine-speed automatic gearbox.
The performance upgrades allow the new Crawler to sprint from 0 to 62 mph in just 3.4 seconds. Meanwhile, the top speed of the vehicle is limited to 100 mph to preserve the integrity of its off-road tires.
The new buggy based on the Mercedes-AMG G63 costs €749,000 before taxes ($793,000 at present exchange rates). As a bonus, it comes with four carbon helmets and an intercom system.
The Brabus 900 Crawler is only limited to 15 units and deliveries will start before 2022 ends.