Giancarlo Perlas
May 31, 2022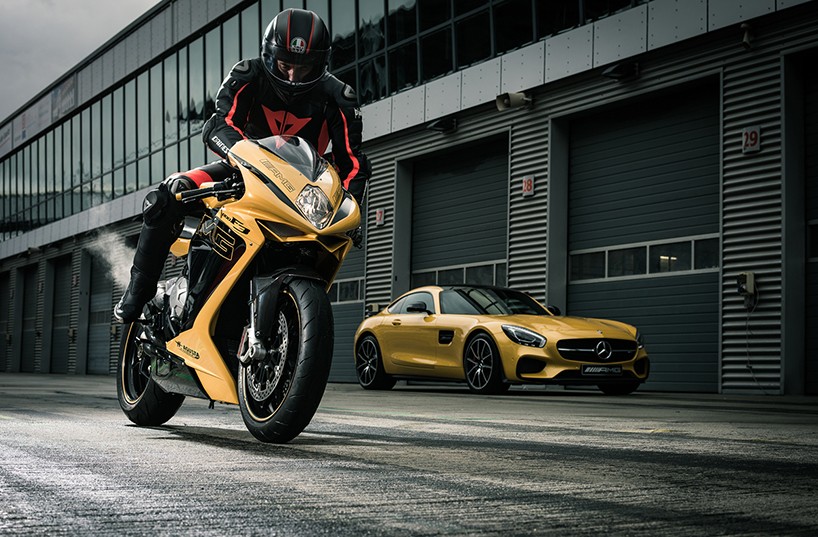 You spend hours researching the right motorcycle that you can ride on the free road and adventure your heart out. At the same time, you give a blind eye to buying essential protective gear. Many people overlook the importance of safety gear while riding a bike.
Bike riding is a fun and thrilling experience, especially if you are on an MV Agusta F3 800 AMG, but it also brings the dangers of the road. You may fall prey to accidents and injuries, which is why it is essential to invest in good-quality protective gear. A helmet is the most important safety gear you need to wear before going on this adventure. A helmet protects you from grave head injuries, thus saving you from trauma and even death. 
Many countries have introduced strict laws of wearing helmets to all the riders, and it is a reason enough that highlights the importance of wearing a helmet. Here are the essential tips to consider when you shop for this accessory.
Focus on the Size 
When you buy a helmet, the size does matter. 'The bigger, the better' doesn't fit when you shop for a helmet. It is vital to pay attention to the size of this accessory to ensure that it is comfortable and snug.
While trying a helmet at the store, fasten the straps, grab the chin bar, and begin moving it from side to side. If it feels that the helmet is sliding on your hair and skin, it is too loose. Move the helmet up and down. If it feels like you can pull off the helmet, it is too loose. Make sure that the gear fits you comfortably.
Check Its Certifications 
Many brands and manufacturers provide safety certifications on the helmet. Always check these certifications before buying. These safety certifications are standards that put numerous helmets through rigorous testing to ensure that it protects you against all the odds on the roads. 
Fox Helmets are the best-certified helmets for safety and added protection.
Choose the Right Type
Helmets come in various types, full-face, open-face, and Motocross helmets. When compared with each other, a full-face helmet offers maximum protection as it covers your head and full face. 
If you are particularly engaging yourself in dirt biking, you can also invest in a good-quality motocross helmet. Such a helmet is sturdy and offers extreme protection against the odds of the road.
Check the Extra Features
Apart from focusing on the build and sturdiness of the helmet, you should also consider the extra features that the manufacturers have added to them. Two of the most sought-after features to look for are anti-scratch and anti-fog.
Anti-scratch feature saves your helmet from the regular wear-and-tear, whereas the anti-fog feature comes to the rescue if you are riding in foggy weather.
Buy a Well-Ventilated Helmet
Removing your helmet time and again to deal with your sweaty face is impossible. Therefore, you should always buy a helmet that offers proper ventilation. While checking the features of the helmet, look for a lot of vents so that you do not end up baking in your own sweat.
Proper ventilation offered by the helmet means you focus less on your discomfort and more on the road. Another pro tip – always buy a helmet that comes with an inner liner to ensure that the liner is comfortable.
Takeaway
A helmet offers safety and also looks cool when you pair it with all the other essential gear while riding a bike. Keep all the above-listed factors into consideration when you buy a helmet and make the best choice. Always store your helmet in a cool and dry place to maintain it in the long run.